Oceanhorn APK 1.1.8
Download Oceanhorn APK Latest Version free download. Travel across the seas, solve various puzzles and fight monsters with magic.
Download Oceanhorn for Android and explore across open waters for the mysterious hidden treasures and dangers that lie ahead. Your father has gone missing. Now, you are the only person who has the means to find him in this vast world.
Explore the islands across the Uncharted Seas. However, you'll need to be wary. There are various monsters and other threats, awaiting any unsuspecting travelers.
Do you think you are capable enough to handle everything? Can you bide your resources and successfully find your father? Download now to find out.
Great Oceanhorn Features
So, what about the features of the game? Obviously, there needs to be some type of buzz that makes Oceanhorn more memorable than others titles of the same genre, right? Well, if you continue to read ahead, you will learn everything that needs to be known.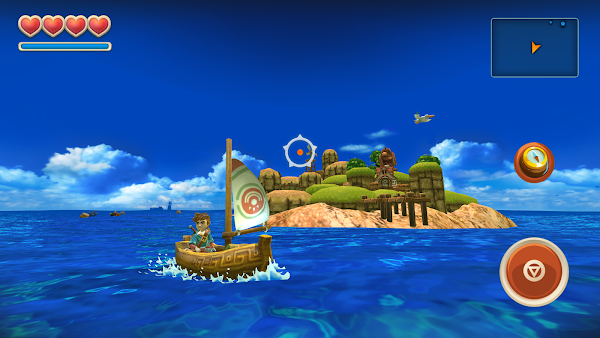 Of course, we will leave a few specific details out, in order to keep the overall game interesting to new players who don't want to be spoiled too much. Furthermore, below are the basic, yet interesting aspects that make Oceanhorn a great app to add onto your list of gaming titles.
Experience a magical adventure over various seas. Uncover uncharted lands and fend off monsters, while also exploring tons of dungeons and puzzles along the way.
Listen to an iconic soundtrack by some of the best composers the world has ever known. These will include tracks from the legendary Final Fantasy composer, Nobuo Uematsu, as well as Seiken Densetsu's Kenji Ito.
Magic and swordplay are a huge part of the gameplay. In addition, you'll be able to use various tools alongside your arsenal, like a bow and arrow and bombs.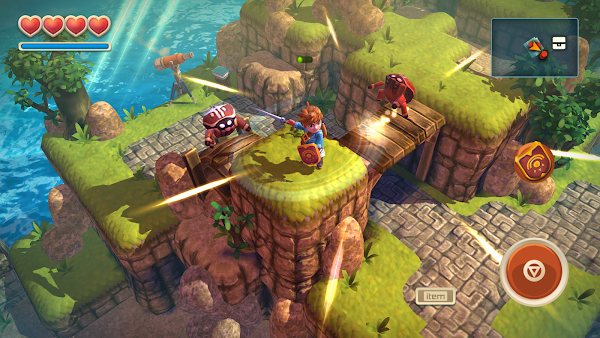 Solving puzzles and discovering tons of ancient items and artifacts will help you progress through the game.
Additionally, you'll earn more and more achievements as you continue to accomplish different tasks during your adventure through the season.
The game also controls very well. The user interface and touch controls are easy to become accustomed to. But, you can even go a step beyond this. Oceanhorn for Android is also compatible with gamepads. So, you can take out your favorite controller and play the game as if it were a console title.
Graphics
Oceanhorn uses 3D graphics as its overall visual presentation. On that note, everything looks very well represented. Different dungeons and locations are brimming with various colors and life.
Everything is in HD quality and is quite the treat for your eyes. This is definitely one of those titles that not only plays good, but looks good as well.
Oceanhorn Full Game Content
Although the game is free to play, there is a bit of content that cannot be accessed without paying an additional fee. This makes the Oceanhorn Survival on Raft game feel a bit incomplete.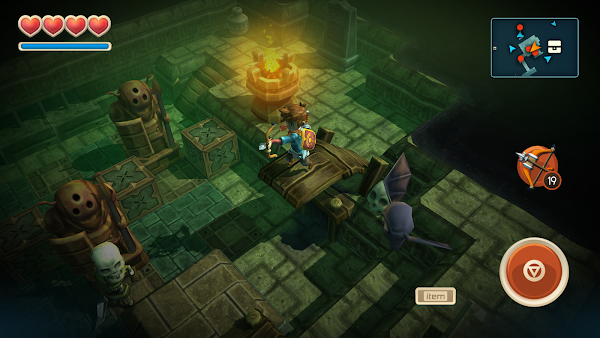 However, if you continue to read ahead, you will learn that this isn't the case. There is an alternative method to accessing the entire game without having to pay a single penny from your pretty pocket.
Oceanhorn APK Free Download
How would feel about getting a head start on your adventure through the oceans and seas? Well, you can do just that by obtaining the Oceanhorn APK Latest Version free for Android. With this version, you will have access to different aspects, that give you more of an edge in your overall quest.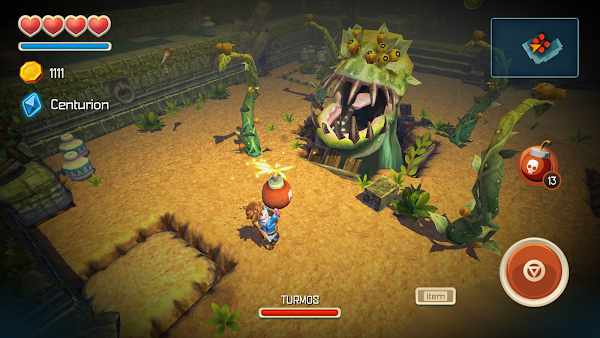 That being said, choosing the modified APK will bring:
Menu on/off
Dumb enemy (The enemy cannot attack you)
So, how about these additions? With the inclusion of the free version and unlimited money, your adventure can be experienced to the highest extent. Now, there's nothing stopping your from traveling around, learning magic, slaying monsters, and uncovering the mysteries hidden ahead.
Conclusion
Go ahead and try the Oceanhorn Survival on Raft APK experience for yourself. Get the full game content and even more fun additions to improve your quest from the start. Therefore, this is the definitive way to experience the game.