Noka Lite APK 1.3.35
Want to meet random people online? Download and use Noka Lite today and meet random people. Send them chats, get in a video chat, create profile and more!
The dating app industry is one of the most successful online. There are popular apps such as Bumble, Tinder, Badoo and more giving people the platform to meet people. But if you want more than just a dating app, then you should use Noka Lite. This app focuses more on meaningful conversations than just speed dating. But if you're using it for dating, then it's still as functional as the popular ones.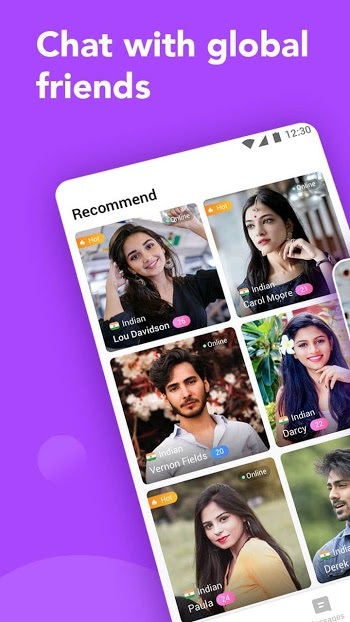 Noka Lite is an app published by Rahul Agarwal which has more than a million downloads today. It features real life profiles and people that you can meet. You can simply create an app and start chatting with random people online! It's like a combination of Omegle and most popular dating apps you can find. Because of this, it's a viable option for a lot of people who want to meet random people around the world.
Meet Random People Globally
There are already a lot of dating apps available today. But if you don't want an app that's just like any other, then you might be looking for something wholesome. Often, people who use dating apps only focus on meeting people to date. But in Noka Lite, you can meet new friends, date, and do all sorts of things. Because of this shift in focus, you can get so much more out of the app.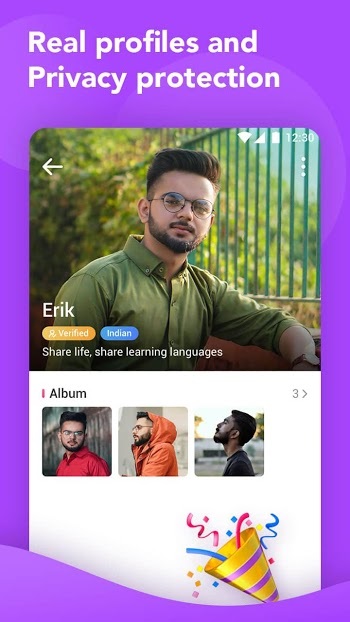 Here, you can chat and do a video chat so you can prove that you're conversing with real people. Here, the app makes sure that everyone creates real profiles and it has privacy protection as well. All your personal information is as secure as possible. You don't have to worry about any confidential info as long as you don't make it public. Here, you will see a lot of recommended people around your area that are online. There's even a verification tick that allows you to have extra confidence that you're chatting with real people.
Highlights of Noka Lite
If you're tired of the regular dating apps, then you can now use Noka Lite. It works just like a regular dating app but offers more. Here are its most useful features:
Chat with hundreds of real people – If you've ever used a dating app before, then you know how everything works. You download the app; swipe left and right and then chat with those you match with. It's similar to speed dating in which everything happens fast. Even though this has worked for millions of people, some people are looking for something else. Some just want to make a friend first so these dating apps aren't what they're looking for. Luckily, Noka Lite focuses not just on the dating aspect but on meeting people as a whole. Because of this, you can chat with hundreds of people in your area. There are a lot of people you can potentially meet with and chat online. This is an app that encourages people to virtually make healthy relationships.
Video chat – Like any other dating app, Noka Lite allows anyone to chat with anyone they want. It works just like any instant messaging apps. The messaging function is complete with voice recognition and emojis. Also, you have the ability to start a video chat with people if you want. This makes it easy to verify the identity of the person you're chatting with. Because of these functions, Noka Lite is easily one of the best social apps to use today with a growing user base and more updated functions.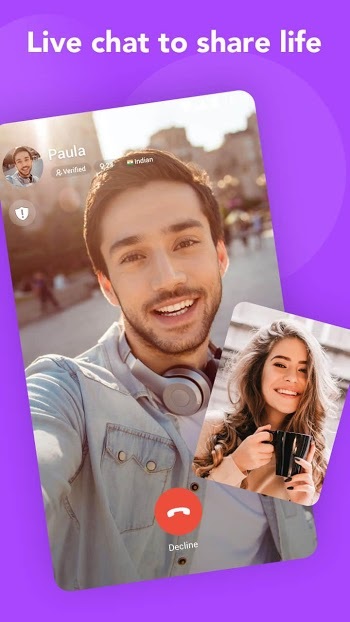 Real profiles – In this app, the users will need to create an account before they can use the app. Because of this strict measure, scammers or fake profiles are rare. This makes the app a safe place for you to meet new people to strike healthy relationships with. You'll also be able to see their name, location, age, and other publicly available info. But what makes Noka Lite different from most is the verification status. Some users have a verified tab on their profiles just like what you see on major social media sites. This allows you to have confidence easily.
Albums and private album – In Noka Lite, you are also able to upload photos to your album. You can set this to public so anyone can see your photos. But if you want to upload photos in your private album, you can also do so. But the only downside is that people would need to pay real money to access them. This is sort of the premium feature of NokaLite.
Download Noka Lite APK – Latest version
Want to experience a whole new dating app? Download Noka Lite now and experience meeting people virtually.