Ninja's Creed APK 4.6.0
Download Ninja's Creed Apk Latest Version Free for Android. This is a sniper shooting game, and it has a beautiful and colorful 3D design. The apk is free to download
Do you enjoy playing shooter game in 3D graphics? Ninja's Creed is a free and interesting 3D sniper shooter game to play on your phone. There are different assassin weapons in this game, and it'd make you feel like a true assassin. Ninja's Creed is for you if you'd like to have a realistic shooing experience. Nothing can beat the 3D graphics of this game.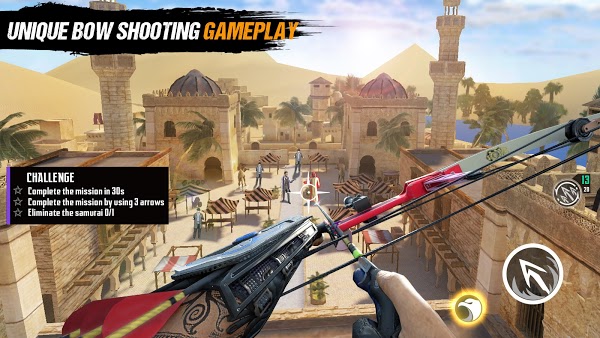 Be the hero of your town and eliminate supreme leaders and criminal gangs. How many underground deals do you think you can stop? The interesting thing is that most of your assassinations will be with a bow and arrow. Can you unleash your archery skills and become an archer king? Download Ninja's Creed now to find out.
Ninja's Creed will let you become the invisible protector of your city. Use your archery skills in this shooter game.
Interesting Gameplay
Ninja's Creed has interesting gameplay, and it is simple to play. All you have to do is target your opponents and eliminate them. Complete fun missions, and disrupt underground deals. Lock your targets with the eagle-eyed features, and use your strategy to eliminate them.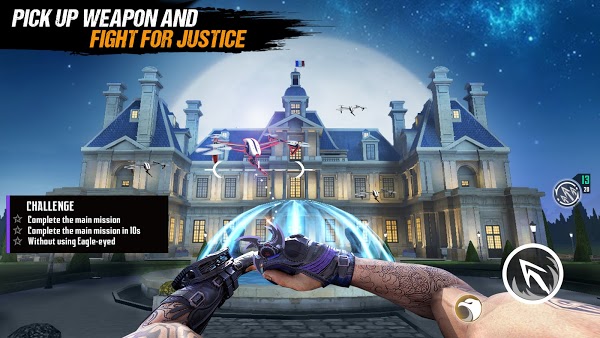 Different organizations will contact you with tasks to perform. You are to help them to eliminate their targets. This will let you gain the bounty on every target you eliminate. With your strategy, you can end the evil in your city.
Download Ninja's Creed to protect citizens and rule different regions. There are so many rewards for you to claim. It also includes powerful weapons. Use these weapons to enhance your archery skills.
Amazing Features
Here are some of the amazing features of this game: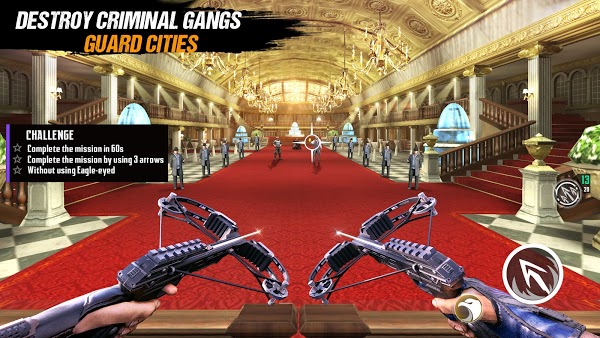 Ninja's Creed is a free sniper shooter mobile game. The adventure it offers is rare and unique, implying that you'd not see it in other games.
Exquisite 3D characters, cool maps, and cool graphics, You'd like the slow-motion shootings and other cool effects in the game.
Awesome level and game design. This will let you start and experience a real sniper and ninja archer's career.
Different weapons o use. This includes twin-crossbows, bows and arrows, and so many other cool weapons.
Enhance your archery skills by unlocking different talents. The aim is to become a strong assassin.
There are so many other features to enjoy. Download Ninja's Creed now to start enjoying all the features.
Ninja's Creed Apk Free Download
You can play this game with unlimited diamond and money. With this, you'd be able to unlock all the weapons and talents needed for your archery skill. Becoming a strong assassin is a lot easier with the apk.
Download Ninja's Creed Apk for free to enjoy all these features.
Conclusion
Download the latest version of Ninja's Creed to start eliminating different targets.