Neutrino Plus APK 6.0.1
Struggling to get likes and followers on your Instagram account? Simply download Neutrino Plus and get as many likes and followers as you like by following the steps!
| | |
| --- | --- |
| Name | Neutrino Plus |
| Updated | |
| Compatible with | Android 4.3+ |
| Last version | 6.0.1 |
| Size | 14 MB |
| Category | Social |
| Developer | Neutrino+ |
| Price | Free |
Humans have evolved so much over the past decades that we can instantly access anything we want on the palm of our hands. These little devices are called smartphones and they make our lives so much easier. There are now many apps and games that have been made that serve different purposes. But if you're struggling to get many likes and followers on your Instagram account, download Neutrino Plus now.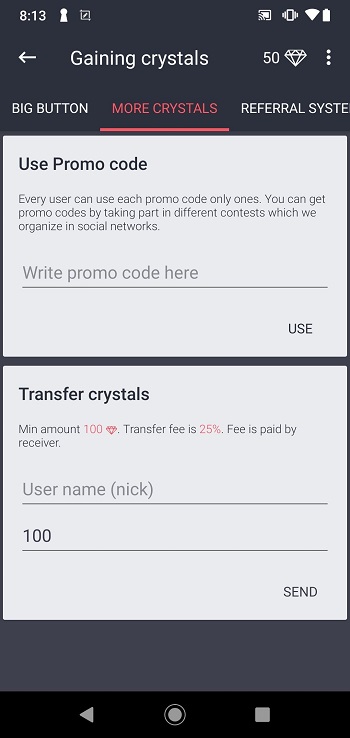 Today, we use a lot of social media sites to connect with our friends and loved ones. We even use it for work to communicate and to contact our officemates. Because of this, our lives have been easier and effortless for the past years. But some people just can't get enough of their Instagram accounts that they resort to a lot of tactics just to get more followers and likes. But if you download this app, you'll never regret it!
What is Neutrino Plus?
We have always wanted to gain recognition whether online or offline. But now that we spend the majority of our time browsing social media apps, it's become difficult to stay away from the need to get instant gratification. Thus, we try to get as many followers and likes on our social media pages by posting a lot and using apps that may or may not deliver on its promise. We all know that getting Instagram followers and likes isn't as easy as it sounds. It takes a lot of effort and time to grow it organically. Unless you're an artist or someone already famous offline, there's no easy way to do this.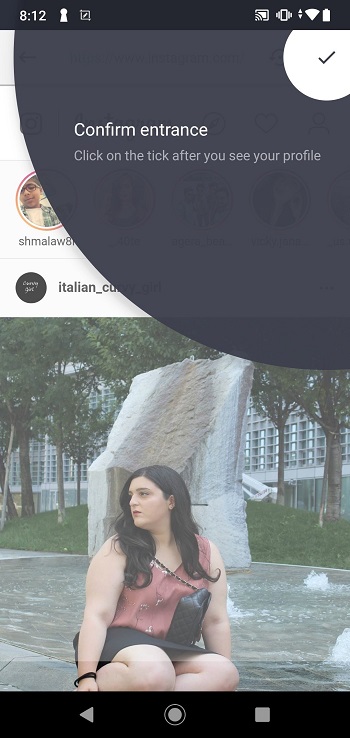 Until the app Neutrino Plus came along. This app's goal is simple – to help users get more Instagram likes and followers easily. You don't need to pay anything to use it. You don't also need to do heavy work like answering surveys or downloading certain apps and games. You just need to download it and install it. Then, login to your Instagram account in the app. Next, just tap the crystal button and follow the accounts that the app indicates. This will get you as many crystals as possible and also help other Instagram users. If you've reached a certain number of crystals, you can now tap the button that says "Click to start gaining followers". After doing so, your profile will appear on the list of the Instagram accounts that other users need to follow.
This isn't a scam app that tricks you to do certain things in order to get followers and likes. It's a simple sharing app that has designed a system so users can give back and receive followers instantly. The best part is that it doesn't cost anything to use and it's easy to do!
Highlights of Neutrino Plus
We use so much social media accounts today that it has been integrated into our daily lives. We can no longer live without checking our Facebook, Instagram and Twitter each day! But if you want to instantly gain followers and likes on Instagram, this app is for you.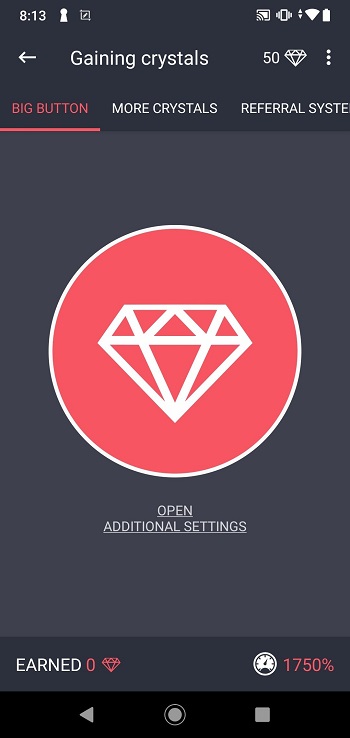 Easy to install and download – There are a lot of people who use social media today. There are also a lot of people who have gained millions of followers now on Instagram. They mostly gained them through influence and organic methods. But most of them are influencers, artists, YouTubers and people who have discover the code. This means that normal people have a much harder time getting followers and likes to their Instagram. So, they resort to a lot of other tactics such as buying them on the internet or asking their friends. But most of the methods that you'll see on the internet are scams. If you want to gain authentic followers on Instagram, download and install Neutrino Plus.
Gain followers easily – If you want to easily gain followers on Instagram, you can either do survey sites or download Neutrino Plus. This app allows you to easily gain followers through a clever system that it has designed. It works by allowing users to download the app and log in to their Instagram account in the app. Then, they will first need to follow the people listed on the screen so you can earn crystals. These will allow you to earn merit for your profile to get into the list of people other users need to follow. Essentially, it's a give and get system that works!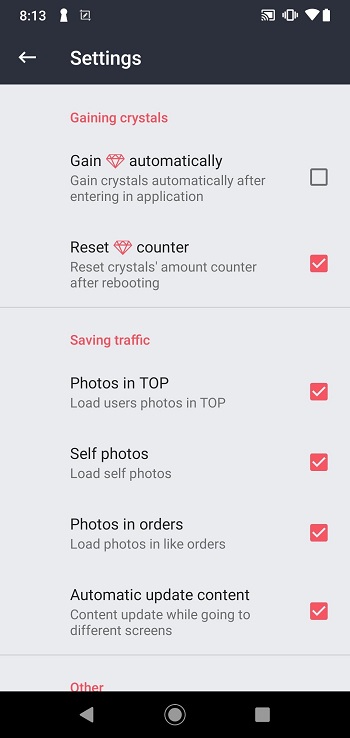 Follow accounts – Before you get followers on your Instagram account, you first need to follow other people. The more you follow the more crystals you earn. These crystals are essentially the golden ticket you need to get followers to your account. But you first need to get enough crystals to do so!
Premium – This app is free to download and use. You don't need to pay a single cent of using it. But there's an option to instantly get more crystals by buying in the shop! The prices range from $0.39 upwards. And you can get more than 16,000 crystals if you want!
Free and safe to use – This app isn't like others that promise you to get unrealistic number of followers on Instagram. It also isn't like others that force you to download apps or answer surveys before even doing anything. This app is free and safe as it only introduces a platform for users to give and get back followers.
Automatic - Neutrino Plus is a free to use app that allows you to automatically gain followers in seconds! You don't need to do anything else before you get your followers aside from following other people first.
Pros and Cons of Using Neutrino Plus
Pros
Free to use
Easy to download and install
Automatically gain followers in 30 seconds
Safe to use
No need to do anything shady
You can punish people who unfollow you
Cons
You may lose your followers if you don't post engaging content afterwards
The number of followers you get is dependent on the number of crystals you earn
Neutrino Plus APK for Android
Want an easy and safe way to get Instagram followers and likes? Download Neutrino Plus today and discover a world of popularity!