NBA 2K20 APK 98.0.2
Experience the greatest NBA legends of all time in this mobile adaption to a great basketball. Download NBA 2K20 APK Latest Version free for android.
Clay Thompson, Ray Allen, Steph Curry, Kevin Durant, and more! All the best of the best are here to compete in the mobile National Basketball Association. NBA 2K20 mobile is free to download and enjoy on your Android device.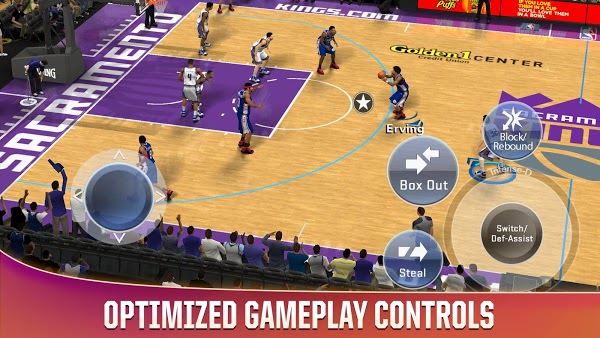 Relive the glory days of some of the greatest in NBA history. From legends, to freshman, to the All-star Hall of Famers. Regardless, you'll find your favorite teams, players, and matches!
There is already so much to do in 2K20, with all of the additional features available, there's never a dull moment. What's more, you can take the game wherever you want. Play in both online and offline modes straight from your Android.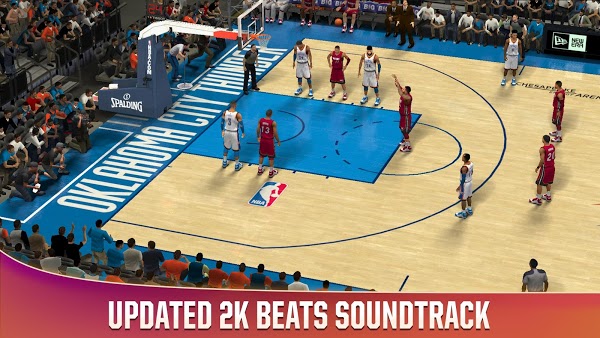 Head to the court, while your friends have their game and you're benched, take the time to play as your MVP's.
Who knows, once you're all done with your real-life match, everyone can pull out their phones for a few mobile matches.
Memorable Mobile NBA Gameplay & Features
There are tons of new and returning features in NBA 2K20 mobile basketball for fans to enjoy.
Take your MyPlayer to Run the Streets Mode:
Now, your created player can head to the streets for some classic 3-on-3 action. Correct, you can run a few games of street ball with your own customizable character and throw shade at all your competition.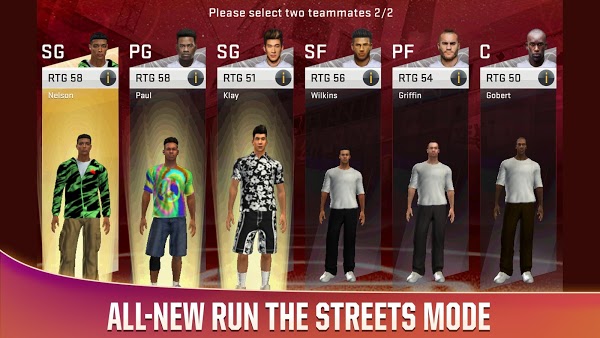 5 New Players added to Stories:
The Story Mode of 2K has returned. Play through the glory days of the greatest all-stars in the league. Now, there are 5 more new stories to experience and play through. Learn the history of the game from the best of the of best.
Take your MyPlayer to the career mode. Here, you'll work your way up the ranks and benches of college to the NBA. Can you become the next best MVP of the season? Who doesn't love crossing up their most hated players and serving them straight to their face?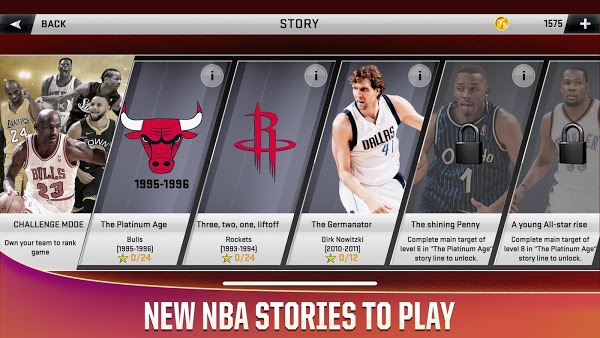 In this mode, you'll take the role of the GM of your selected team. You'll manage your roster of players and lead your team to victory. This mode is a great way to take a break from the traditional gameplay and work more on the strategic end of basketball.
What's more satisfying than serving your friends? Make them salty with the Multiplayer Mode of NBA 2K. In addition, you can play online to break the legs of complete strangers. Whatever it takes to be the best.
There are more features of the game to be enjoyed. Check them out yourself by installing 2K straight to your mobile device.
Graphics and Music
Let's not even get into the discussion of music. NBA is known for always adding straight-bangers to their playlist. Some of the best licensed songs of all-time are here! Jam out while you take control of the court!
Graphics wise, for a mobile game, 2K has some great 3D graphics. Everything is looking nice, characters are distinguishable and the movements are pretty swift and agile. All-in-all, 2K holds up as a good looking and sounding mobile game.
Also Get NBA 2K20 APK Free Download
You can also check out the modified version of the game, if you don't want to work for unlockable features. Regardless, you'll still love the game, no matter how you prefer to play it.
Modified Features:
Unlimited money
Unlock all
So, with these features, you can freely download, install, and enjoy NBA 2K20 mobile basketball for Android.
Nobody wants to waste their hard earned cash, so the modified version is definitely the way to go.