My Wolf Girlfriend APK 2.1.10 (All Premium Choices)
Download My Wolf Girlfriend APK Latest Version free for Android for a thrilling dating game. Find two girls only to find out they're not as sweet as they appear.
Join this quiet high school life, where everything seems to be going smoothly. Together with your childhood sweetheart Mariya, nothing appears out of the ordinary. However, one day you learn of rumors about creatures escaping from a lab. What does this mean for you?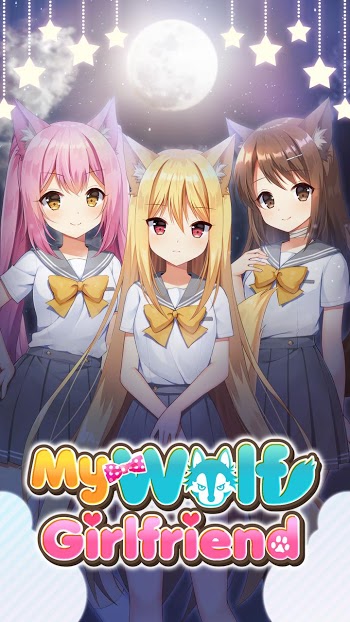 You do not give too much thought about it, until one fateful day. As you return from school, you encounter two girls who appear to be distressed. Being the kind soul that you are, you decide to comfort them. You learn their names are Ayano and Maki.
Further into the night, when the moon shines through the windows, they reveal their true identity as Wolf Girls. At that moment, you get to realize they are the creatures that escaped from the lap. However, in the heat of the moment, one of them bites Mariya, and she starts transforming into a Wolf Girl.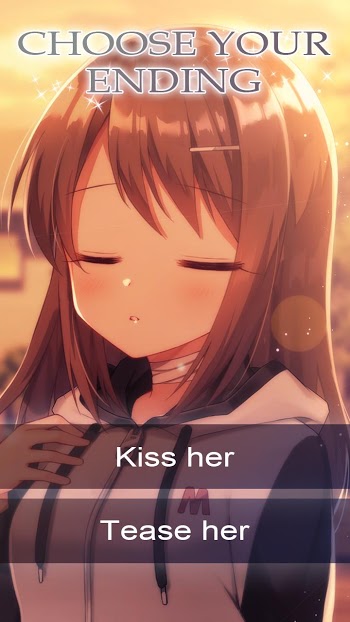 Can things get any worse from there? To discover more of the story, you'll need to download My Wild Girlfriend for Android.
Fascinating Gameplay
The gameplay is more of a mystery-solving challenge mixed with a dating simulator. Meaning, you will need to think thoroughly and discover many mysteries. All the while, dissecting the characters of all the wolf girls. To beat them at their game, you will need to feel like them and be more cunning to save your friend from complete evolution into a wolf girl.
Learn the Characters
Maki – She tends to act before thinking, but she has a caring heart. Besides, Maki seems to be afraid of regular humans and fears loud noises due to her time in the lab. Will you be able to overcome her trauma and save her?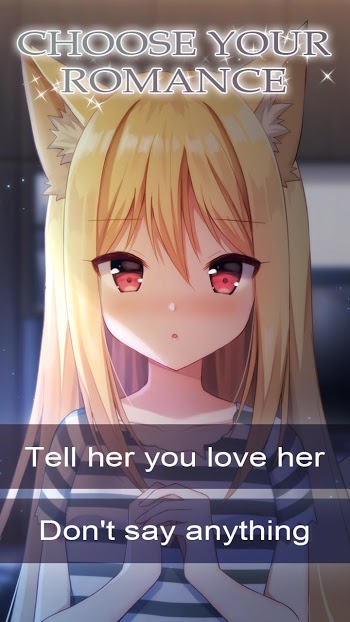 Ayano – She has held a friendship bond with Maki forever, and she is more-humble of the two girls. Her calm conduct of the two can make her appear boring at times. However, she is very loyal and dependable. Although, you will need to be weary of her past, as you do not know what it holds.
Mariya – She has been your friend since your childhood day and is the most caring person you have ever known. However, everything changes when a wolf girl bites her. You need to adjust to the new reality to be able to help her.
How Does it Look?
My Wolf Girlfriend is a fully anime stylized game, rendered in 2D. You feel as if you are immersed in your own anime/manga story. This is definitely a fine edition to become more attached to the story and gameplay.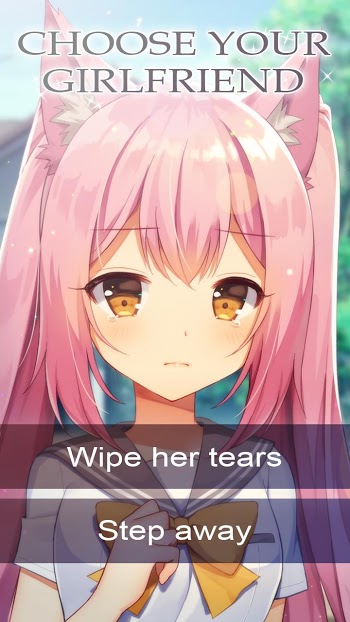 Besides that, the music is also quite enjoyable. Listen to some sweet melodies and decent tracks as you play through this mysterious and interesting game.
In the end, it's up to you to uncover the truth of these girls, and even date one of these cuties. Why not?
Download My Wolf Girlfriend APK
Making endless choices in the game is quite pricy, and you find this a big obstacle. However, you can always overcome this by downloading the version of the game to access all the premium choices and features instantly.
Finally, enjoy a mysterious and different style of dating game from Genius Studio Japan. Uncover all the secrets shrouding these girls. And of course, the modified version will be the superior one to get.
You'd be crazy not to get the My Wolf Girlfriend APK free download for Android.