My Crazy High School Romcom APK 3.0.22
Download My Crazy High School Romcom APK and bring yourself back to when you were in High School. Test your fate in love and dating without going through heartbreaks - or will you?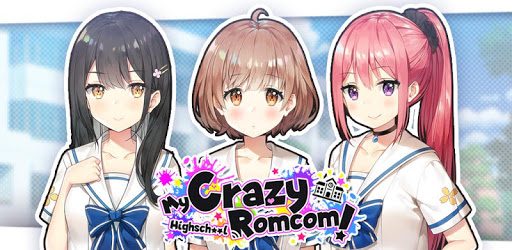 Love watching anime? How about reading manga? If you do, it wouldn't take long before you get hooked in this game! My Crazy High School Romcom APK gives you just the right mix of those two. Ready to see how this story unfolds?
This game takes you back to your High School days when most conversations revolve around dating and romance. My Crazy High School Romcom is similar to other story-based games but offers a lot more. You will be taken to different scenarios and be faced with various situations. Think you can manage?
Amazing Graphics
If you're into anime and manga, the graphics of this game greatly resembles this. Unlike other games, this doesn't have constantly moving characters. However, even though this has simple graphics, don't make the mistake of thinking it's any inferior.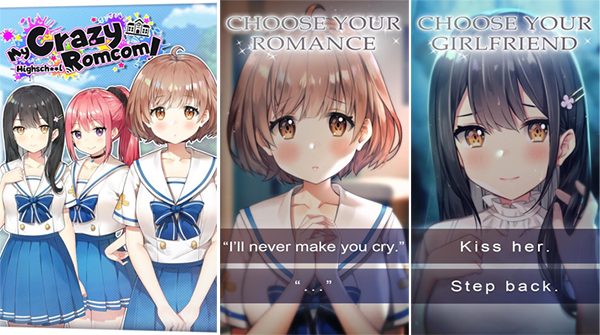 Less animated, 2D games usually have this connotation that they're too bare and less interesting. The thing is, that's not the case in this game. As this is a story-based text game, expect that you're going to read a lot. Plus, given the limited screen size of your phone, it's amazing how the graphics of this game is able to portray different emotions.
My Crazy High School Romcom gives life to manga. More than the emotions conveyed in the texts, you can feel the emotions of the characters through their facial expressions. Plus, the vividness of the background also adds to the intensity of the scenario.
Captivating Storyline
This game has an interesting approach in telling its story. You start the game in a confused disposition. This is actually a great strategy done by the game to get you curious enough to keep going. During the first part, you will be slowly introduced to the goals of this game which is to end up with the girl of your dreams.
You'll also meet the potential girls during the introduction part of this game. This is where this game gets a lot more interesting. Didn't mention this in the first part but, this game lets you determine the fate of your character. Yes, you will be faced with different choices and first of which will be to pick out your main girl. Who could be your type?
For those who are into manga and anime, there's nothing better than this game. You know how sometimes your favorite character doesn't end up with the character you're eyeing for them? They look cute but you have no choice. Luckily, that doesn't happen in this game. You are the main character, you choose how you'd respond and interact with the other characters, and you decide who you'll end up with. It doesn't get any better than that!
Interesting Characters
My Crazy High School Romcom gives you three girls as an option to date. They all have different personalities. Actually, it's really hard to choose among them. This game makes you pick one of them that you like. Will you be able to stick with your decision after getting to know them deeper in the story?
What's great in this game is that you'll actually see character development in each of the characters. When you're introduced to them during the first chapter, you'll meet them one by one and only their main personalities are highlighted. In real life, that's comparable to your first impressions and how others vouch them. How would you choose?
Apart from that, as you play the game, you will discover more about the personalities and characteristics of the girls. There's nothing more that can pique your interest better than this. It may actually make you question your choices. You get to find out their likes and dislikes too. Most importantly, the story presents a very thought-provoking plot twist. How would you react? Think you'll ever be prepared for it?
Ending Story
Just like any other good games, My Crazy High School Romcom also comes to an end. This is both a good thing and a bad thing. Let's start off with the positive. Knowing that there's an end to this game means that you have a purpose and objective when playing. That's actually better than endless games because you wouldn't feel bored and tired after a while. The negative part with that is, you might feel hungover with the emotions you've felt with this game.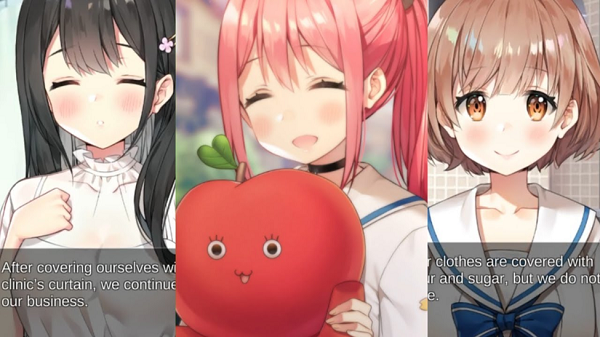 Focusing more on the objectives of the game, it's actually fun and exciting that this game has an ending. You get to find out how your choices affected everything. Do you think you'll end up with the girl you've chosen during the first part? Watch out, you might actually get too indulged in the game and be swayed during your journey. Remember, there's a plot twist in there somewhere.
The game is actually full of emotions and decisions. You won't even notice the build up of the plot twist. You'll only realize it once it's over so be careful!
Tips for Playing My Crazy High School Romcom
Play Mini-Game - when you want to take a break from the story, you might want to spend time playing the mini-game. It's a slot machine that gives you rewards when you hit a certain combination. You'd actually benefit from this because there are some premium choices scattered throughout the game.
Think Twice - as we've stressed, this game is more than just a linear storyline. Each of your decisions will have an impact on how the characters would react to you along your journey. Remember, this game will put you in tricky situations so you better think about the consequences before choosing an option.
My Crazy High School Romcom APK