Mine Survival APK 2.5.3
Download Mine Survival Apk Latest Version Free for Android for the best survival and adventure experience. The version offers unlimited resources and immortality.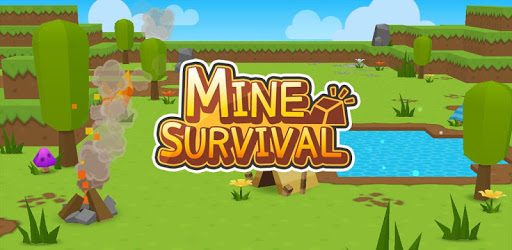 Mine Survival is an adventure game from WIldsoda with over 5 million installs on Google Play Store. This is a horror game, which is why it is rated 12+. However, it can still be played by both adults and children. Download the game now for the best gaming experience on your mobile device.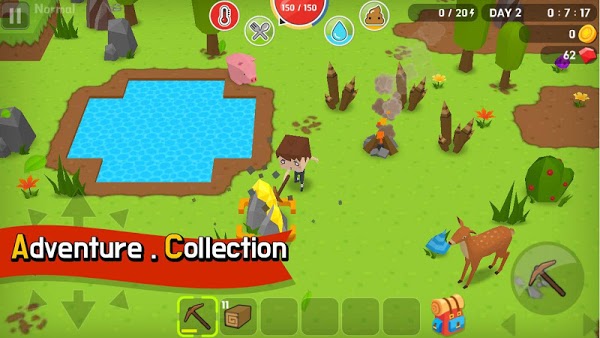 This is an easy game to play, and you can hunt and gather items for your collections. With these items, you can create buildings and different tools. Surviving in this game is a key thing, and these tools will help you achieve this.
You can also use the tools you create to protect yourself when zombies try to attack you. Do everything you can to survive for a longer period. It is worth mentioning that there are five different gaming environments for you to enjoy. You can create spaces within these environments so that zombies cannot access you.
Activities that'd keep you engaged
Mine Survival offers gameplay that'd ensure that you are engaged. This is because there's always something to do. You can't get bored when you play Mine Survival.
Here are some of the activities that'd keep you engaged when you download the game:
When you start playing the game, the first thing to do is to find a suitable place. It is important to ensure that this place has all you need, including water. You can also build a settlement there.
Collect different items, and go hunting so that you can raise buildings, and build different items.
Zombies appear at night, and as such, you must do all you can to ensure your survival.
Build and install snares, cannon, towers, and walls so that you can stop these zombies
Poo, water, hunger, and body temperature management are also important. Try not to starve when you play this game.
You can build an altar for your character, fight him, or call him.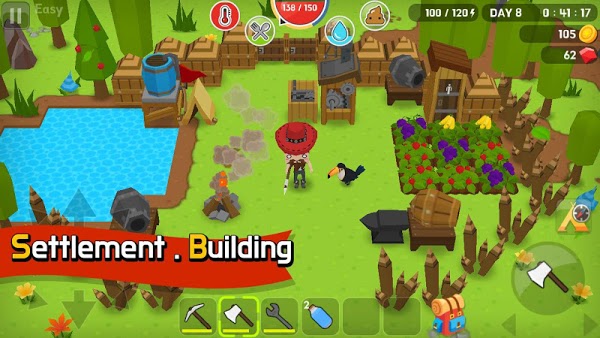 There are so many other amazing things about this adventure game. What's more amazing is that you can install it on any Android device. The app is readily available for download.
Download Min Survival without hesitation
Mine Survival Menu
Do you want to play this game in the simplest possible way? Then you should download the apk to enjoy different enhancement. The apk offers unlimited life, unlimited items, max items, immortality, unlimited resources, and god mode. Also, you'd have unlimited money for unlimited shopping with the apk.
Conclusion
Download the latest version of Mine Survival for the best gaming experience on your mobile device.