Mega Man X Dive APK 14.1.4
Do you love the Mega Man X games? In Mega Man X Dive APK, you'll play in a fun action shooting game now. Play with iconic characters and enjoy the game.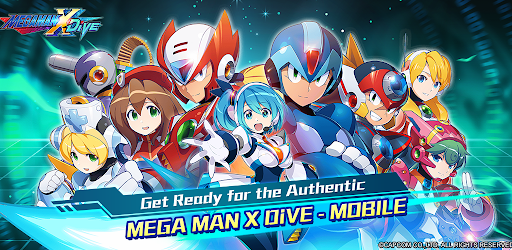 The world has drastically changed ever since mobile phones took over. We now see a lot of improvements in our daily lives, especially in the field of entertainment. So many movies, shows, streaming apps, and games have been created for our enjoyment today.
Among these games, we can enjoy so many classic ones that are returning on mobile today. One of these is Mega Man X Dive, a classic action shooting game that was popular back in the day.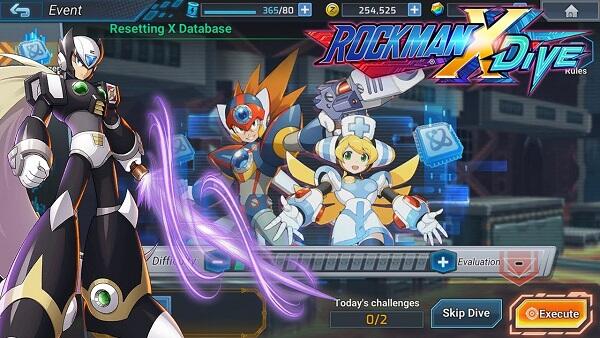 Here, you can play with the same classic hunters X and Zero and unlock the Gallery. There are many characters with new appearances for you to enjoy here, like Pallette, Ferham, Ultimate Armor X, Second Armor X, Vile, White Day Alia, First Armor X, and many more.
You'll be able to enjoy the same old action game but with newer weapons, controls and bosses! Fight against many enemies now and use your skills to create combos.
Action Shooting Platformer
If you're looking for the best games to play, you'll find many big titles on Google Play Store now. Many of them were made by popular gaming companies with franchises that were popular on console and PC.
With so many of them that you can enjoy today, you'll be overwhelmed by all the choices. But if you're a fan of the Mega Man X series, you'll love the new installment of Mega Man X Dive.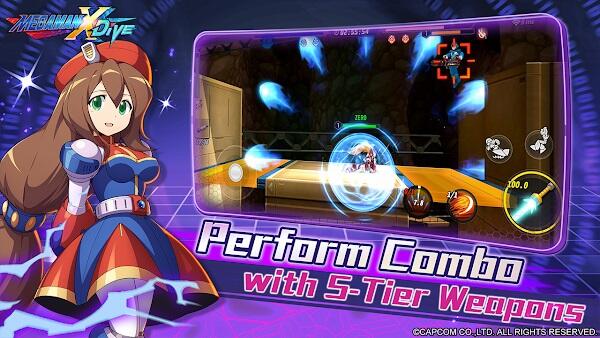 In this fantastic game, you're able to have fun with the same old over-the-top action but with some twists. Here, you can play as the irregular hunters Zero and X and unlock many characters. Have fun with many weapons, such as the beam sickle of Grim Reaper Sigma, sabers, and busters.
There are so many levels and bosses to face here, and you can get their chips as your skills. Have fun with so many combos that you can perform and shoot your way to victory!
Highlights of Mega Man X Dive
A lot of mobile games today are bringing back the classic but with a twist. In Mega Man X Dive, you'll enjoy the same old game but with modern graphics and aspects.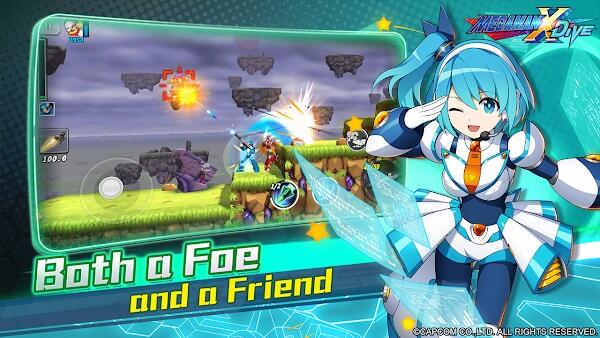 Shoot your way to victory – We can enjoy many shooting games today as the most popular ones seem to be from the battle royale genre. There are so many enjoyable shooting and action games to be played now.
But you can't beat the classic ones with a lot of fans today. One of the best games you can play when you're yearning for some oldies is Mega Man X Dive. This game is the newest one that you can play from the franchise.
Here, you can enjoy the Deep Log, which consists of many levels and bosses that you'll fight. Enjoy playing as hunters Zero and X and fight against so many enemies now using your guns and numerous skills.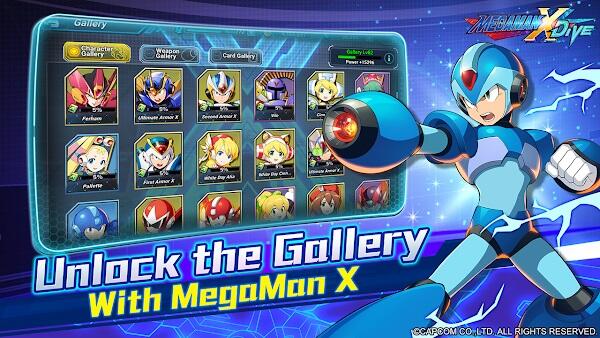 Perform incredible combos, and you can also jump, dash, buster, and saber here. Have fun with exciting boss challenges as well as the co-op system here. You can then complete levels with teammates and then fight against them as well.
Unlock the Gallery – In Mega Man X Dive, you'll be able to unlock the Gallery, which contains many characters. There are a lot of characters from your memories with different appearances here.
Unlock many of them now and take on different forms with various weapons and skills. Many of them are available, like White Day Alia, Ferham, Ultimate Armor X, Vile, Second Armor X, First Armor X, and many more.
Enjoy S-Tier weapons – There are also many weapons to enjoy in this game, making the gameplay even better. Have fun with so many S-tier weapons like the saber, buster, and beam sickle.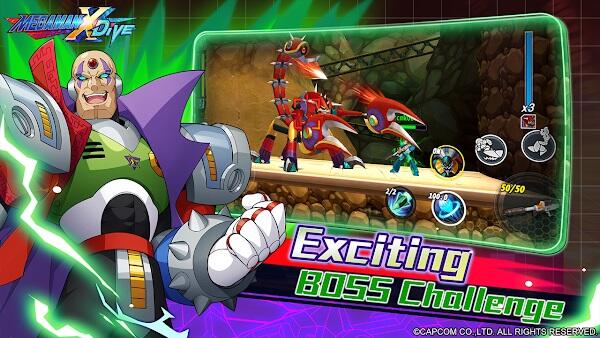 You can shoot your way through many enemies and bosses here by unlocking and using many weapons and skills today.
Co-op system - Mega Man X Dive also introduces a co-op system that lets you play with your friends on various levels. You can also enjoy the Versus mode and fight against others with the characters that you've developed.
Download Mega Man X Dive APK
Enjoy one of the most vintage games today with modern graphics in Mega Man X Dive.