MARVEL Super War APK 3.21.3
Download Marvel Super War APK – Latest version – Free for Android and experience Marvel's first MOBA game! Play as your favorite hero and smash the other team's base!
MOBA games have recently been popular thanks to the rise of games such as Mobile Legends, Arena of Valor and Vainglory. Millions of players became addicted to MOBA as evidenced by the rise of these games. On the other hand, Marvel has become a blockbuster franchise as it spawned successful movie after another. Combine these two and you'll get Marvel Super War!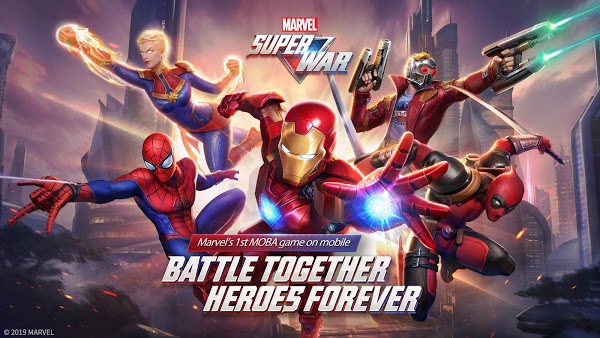 Marvel Super War is a MOBA game developed by NetEase Games and it has 10 million downloads in Google Play Store! In this awesome game, you'll play as one of Marvel's iconic heroes to try and demolish the other team's base. You'll work with teams of 5 each with their own roles. If you love MOBA and Marvel, this one's perfect for you! Read on to learn more.
What is Marvel Super War?
When we look back, MOBA games were first played in PCs. They quickly grew into popularity thanks to games such as Dota 2. Now, they've evolved and captured that mobile gaming market. Joining in on the hype is Marvel's very own MOBA game!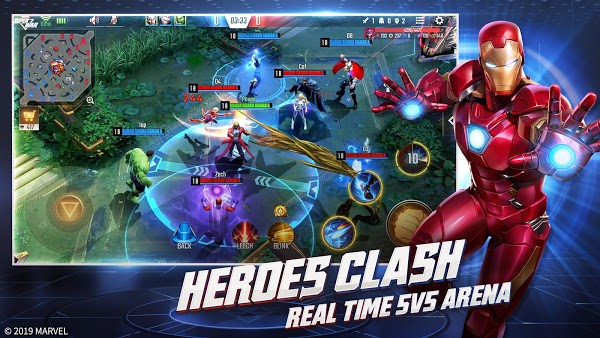 In Marvel Super War, you can play as your favorite superhero such as Iron Man, Captain America, Spiderman, Deadpool and more! You'll play against a team of Marvel superheroes as well as you try to protect your base while destroying the other team. This is a real-time game in which you will play with a hero with unique skills that you can cast against opponents. Unlike in PC, Marvel Super War has a fairly easy control system that you can get used to pretty quickly. If you're fond of MOBA games as well as Marvel, this is the perfect game to play! Read on to know more.
Features of Marvel Super War
Marvel Super War is a unique MOBA game that features marvel characters as heroes! Engage in exciting wars as you destroy the enemy turrets! Here are its features:
Tons of heroes – In Marvel Super War, there are tons of heroes to choose from. You can collect more than 100 MARVEL superheroes that you love such as Iron Man, Captain America, Wolverine, Deadpool, Storm and more! Each character is unique and that it incorporates it powers in this game. Whatever you need, you can surely find a hero that suits your style. Whether you're a close-range combatant or a long-range specialist, select from a wide range of characters in this game! However, you need to master each hero's skills to be effective. Each of them has unique skills so it's going to be a battle of who can utilize their hero's more effectively.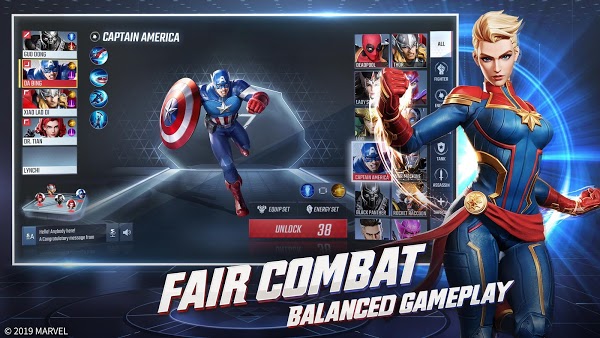 Simple controls – Compared to playing MOBA in PCs, Marvel Super War has super easy controls. The controls have been optimized for mobile gameplay so you don't need o do a lot. You can move your character using the virtual pad on the left and then use your skills on the right. There are normal as well as skill buttons on the right so you need to take note of that. Aside from that, the chat buttons and the settings are on the upper side of the screen.
Team up – In this game, each map is 5v5. This means you may team up with your friends or family if you so choose. Each player has a unique character so that the team will play together.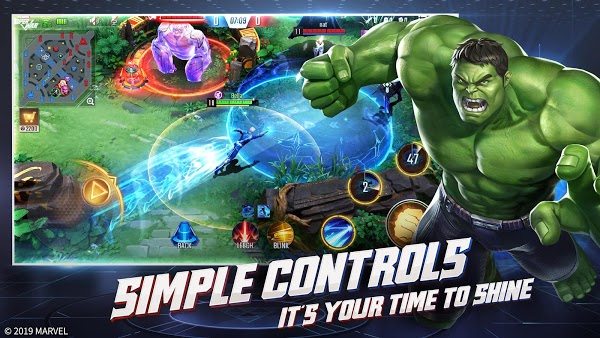 Epic graphics and animation – Since Marvel Super War is a Marvel game, it makes sense for the graphics to be top-notch! Such is the case in Marvel Super War. Everything is flawlessly made including the animation.
Download Marvel Super War APK
Marvel Super War is an epic MOBA game that utilizes Marvel characters as heroes! Download the unlimited money now to unlock all the heroes instantly!