Marvel Contest of Champions APK 41.3.1
Download Marvel Contest of Champions APK – latest version – Free for Android to get an epic PVP fighting game. Assemble your squad of heroes and get to it!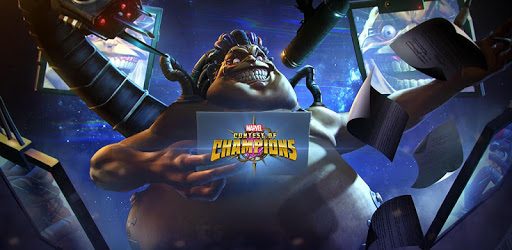 Assemble a squad of heroes of villains and fight it out in epic battles in some of the most iconic Marvel locations. Download Marvel Contest of Champions APK now to play through massive PVP battles where you take control of some of the most awesome Marvel characters and fight to stop the villains in the universe from hatching out their evil plans – or vice-versa!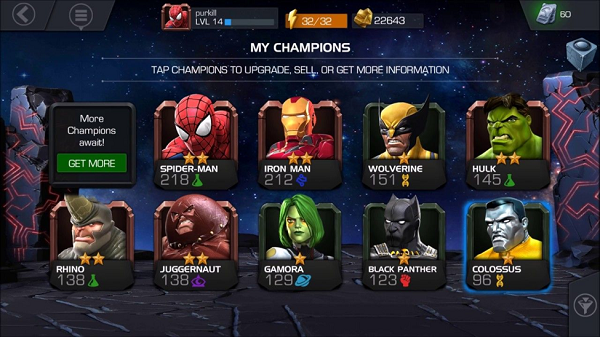 Play as Ironman, Spiderman, Wolverine, Captain America, Hulk, and more in this awesome game. Your mission is to stop the evil villains like Thanos and Kang from using their powers to destroy all that is good in the world.
Team up with your friends to support each other in alliance wars and go to war with other alliances from around the world in the multiplayer element of this epic fighting game. Get bonuses from teaming up with friends and give yourself more power to face your enemies.
Tips for playing Marvel Contest of Champions APK
Whether you're new to these kinds of games or not, Marvel Contest of Champions APK has some unique features that you ought to be aware of if you're going to succeed in the game. Here are some of our top tips to employ when playing the game – beginners and pros pay attention, there is always something new to learn!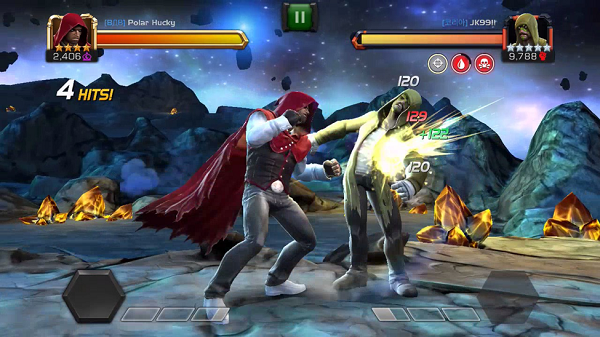 Pay attention to class bonuses. Some classes will deal out a lot more damage to certain opponents than others, and some will have a much higher defense against certain opponents. It's important to learn the basics of the class bonus system – they'll be explained to you in the game. Just make sure that you're paying attention to it and don't write it off as minor. It isn't.
Level up your highest ranked heroes first. You might be tempted to level up your 1 Star heroes to bring them more in line with the rest of your team, but don't do this. It's best to upgrade your 2 and 3 Star heroes before anyone else in order to get the most out of their special abilities. Prioritize higher ranking heroes and then level up the weaker ones later on.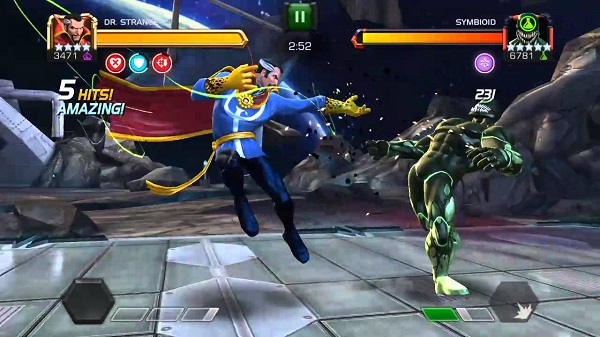 Don't pass up Arena fights. The benefits of Arena fights are fundamental to the game – although you could lose your winning streak. Still, don't pass up on opportunities to show off your stuff against another player in the Arena unless you're not at all confident that you can win.
Hold onto your heroes. Don't fall into the temptation to sell your heroes for quick cash, even if you think that you won't need them. You'll be surprised by how quickly you'll regret doing this. Even low class heroes can be roated through the Arena roster and you'll earn more crystals for doing this. Furthermore, there are three on three arena fights that actually require you to have a low-stat hero in the lineup. For these reasons, it's essential that you don't get rid of your heroes in the game!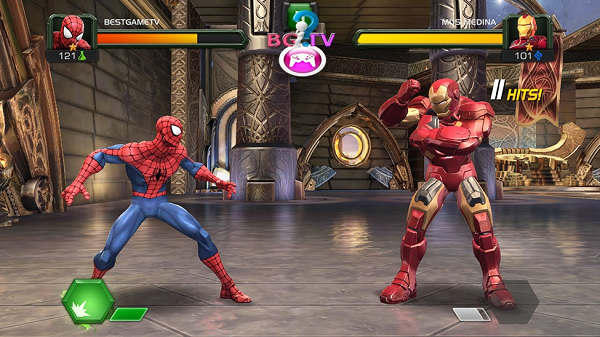 Offence is the best defense. When fighting, we recommend that you go straight in for the attack, rather than wait around for the enemy to come to you first. The reason for this is that you'll immediately weaken their HP and then you can score bonus points against them in their weakened state. It's much better to do this than to let them come to you first, as the opposite will be the case if you do this.
Marvel Contest of Champions APK
If you really want to enjoy the game more, then download the unlimited money so that you'll have a better chance of getting the best things from early on. You can also download the Marvel Contest of Champions APK Unlimited Units to have a tactical advantage when playing. Enjoy!