Marble hit 3D APK 3
Download Marble Hit 3D APK Latest Version free for Android. Hit various colored marbles with your own initial ball. Aim for the holes to complete the level.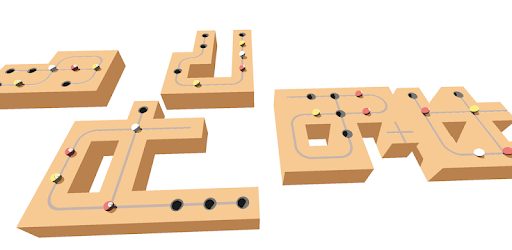 Have you ever played a game of marbles? Well, this is a similar game to that, except these marbles look like pool balls. Regardless, the concept is the same. So, go ahead and download Marbe Hit 3D for Android to experience one fun ball hitting game for mobile devices.
Your objective is to hit one ball onto another and aim for the goal, a hole on the platform in this case.
Features of Marble Hit 3D
What's so special about a game of marbles, you may ask yourself. Well, first of all, if you haven't already played marbles before, you wouldn't know the thrill of the game. To this extent, you'll actually need to experience marbles for yourself to know how enjoyable it can truly be.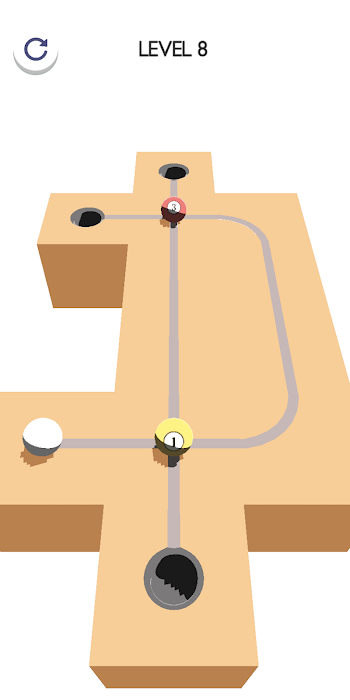 Regardless, there are still some features to list that make the game such a treat.
First is the design and graphics of the game. The game is obviously in 3D (hence the name). All the balls are colorful and easy to look at. Ultimately, the visuals are quite a sight to enjoy and are easy for the eyes.
There is an unlimited supply of levels available. You'll never get bored, as long as the game exists. There will always be more to play and explore with the world of marbles. Stages will continuously go on forever until you fail. This is a great way to test out your skills.
Simple controls make the game easily accessible to all ages group and demographics. All you will need it a single finger to play. The one tap controls make Marble Hit 3D not only fun, but super simple to play. You could even multitask while enjoying a quick session of marbles.
On another note, Marbles also supports tablets, aside from mobile phones. So, you can play on a plethora of different mobile devices, as long as they support APK files.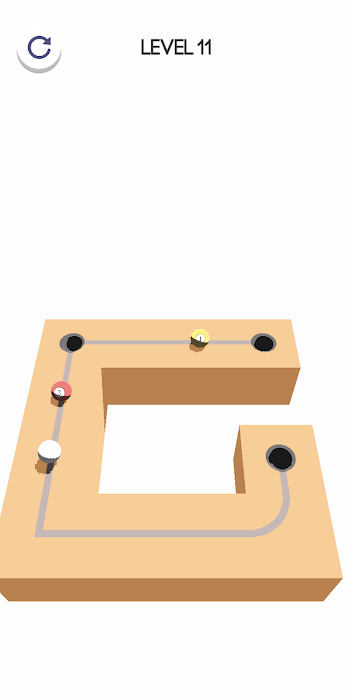 All of these different features add together to make one of the more fun and entertaining games available for your Android. So, test your skills in this exciting arcade game of marbles in a fully 3D plane.
Marble Hit 3D APK Free Download
You can additionally download Marble Hit 3D APK for Android as opposed to the original Play Store download. The benefits of the APK are small, but still outweigh the base version. Don't hesitate to choose this adaption over any other. Although, if you are reluctant, we have listed the benefits of an APK file…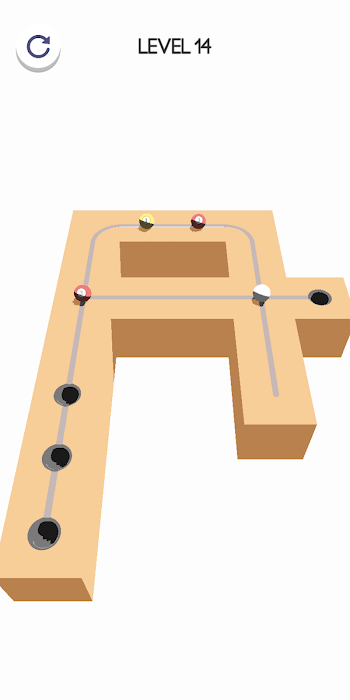 First, download speeds are cut. You will notice a faster download and installation of the game.
Second, you will save a majority of mobile data and storage on your device, as opposed to the base version.
With these two benefits, you'll have more space to add even more fun games to your device. Additionally, you save time on your download, so, you can essentially add more games in a shorter amount of time. In the end, you benefit greatly from two seemingly small reasons.
Conclusion
Take all of this into account, and you have a fun and easy game to download onto your Android device. Why wouldn't you at least give it a shot? You have nothing to lose and everything to gain. After all, it's just a simple game of marbles turned in to an Android game. So, download Marble Hit 3d APK for your mobile device now!