MangaOwl APK 1.2.7
Do you read a lot of comics and manga? Download MangaOwl APK today! Enjoy a free app where you can read the best manga and comics for free today.
| | |
| --- | --- |
| Name | MangaOwl |
| Updated | |
| Compatible with | Android 4.1+ |
| Last version | 1.2.7 |
| Size | 69 MB |
| Category | Comics |
| Developer | Kanade Tachiyomi |
| Price | Free |
Download MangaOwl APK – Read Manga Free
There are many comics all over the world that you can read today. People love reading comics worldwide as there are so many titles available right now. Manga is a type of Japanese comic that's popular today.
Most anime shows today are based on manga titles that did well, which is why plenty of people read them. MangaOwl is an app that features all the best manga for you to enjoy right now.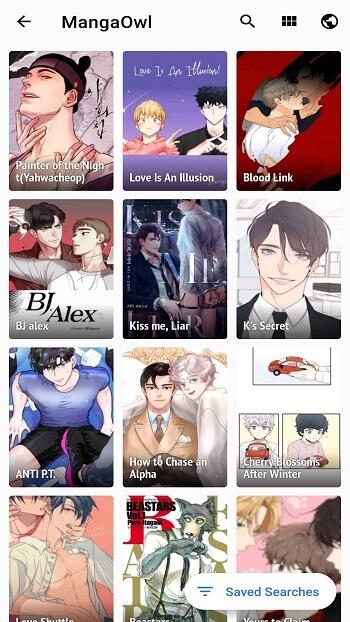 With this app, you can find thousands of titles that you can freely read right now. You can find tons of manga in various genres like action, adaptation, adventure, aliens, animals, Chinese, cars, comedy, comics, cooking, kids, and many more.
You can find all sorts of titles here today like A Fruitless Betrothal, Engrave My Love, Hellbound, Ayashimon, Habibi's Rabbits, and more. There are also many webtoons available here, a type of comic from South Korea that's perfect for smartphones.
Read Comics Freely
There are thousands, if not, millions of comics available worldwide today. Many shows, movies, and anime have originated from comics which is why they're read by plenty of people. With so many of them that you can enjoy right now, you can find them in many apps and websites.
Many free platforms allow users to read all the manga and comics that they can find. One of these platforms is MangaOwl, and it's available worldwide today. This one features a lot of manga for you to enjoy.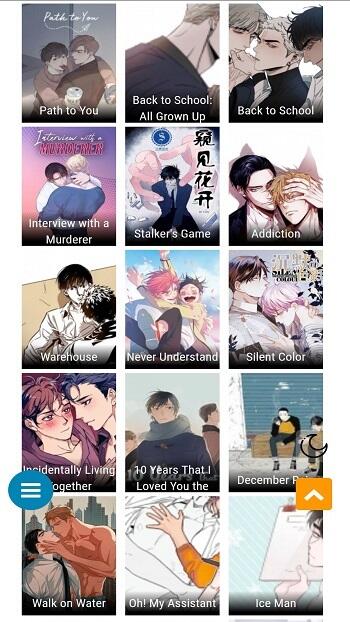 With this app, you're free to enjoy so many comics today from all over the world. But the majority of comics you'll find here are webtoons and manga from South Korea and Japan, respectively.
Here, you can browse plenty of categories like magic, mafia, isekai, horror, romance, samurai, school life, shoujo, shounen, smut, space, sports, thriller, crime, cooking, fantasy, music, mystery, military, mature, mecha, Italian, long strip and many more.
You'll then find many titles like Zombieland Saga Gaiden, Shouan to Hibi, The Abandoned Toy, and more. This app contains just about every manga that you like!
MangaOwl Highlights
You can find so many amazing comics to read today. In MangaOwl, you can read all of your favorites for free.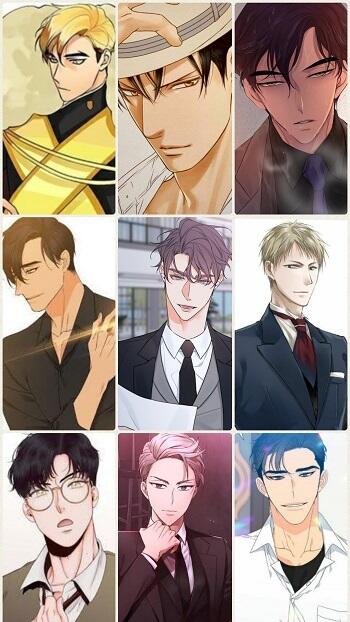 Read comics – There are many comics available all over the world that you can download and enjoy. If you're someone who loves reading comics, then you're in for a good time.
Some apps and websites offer a way for people to read as many comics as they can freely. Today, many types of comics exist, such as manga and webtoons. In MangaOwl, you can read all of the best manga and webtoon titles available.
This app is for every comic lover in the world as it's free! Here, you'll find many titles that you can find such as Martial Artist Lee Gwak, Love at First Night, You Own My All, BL Motel, Villain Warrior, Drakkon, Dungeon Reset, The Great Ruler, and many more.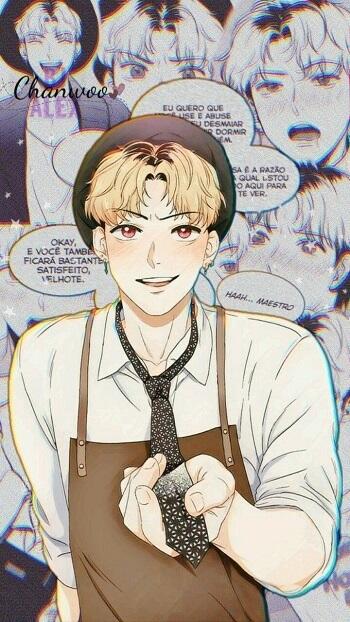 There are all sorts of comics here for everyone, regardless of your taste. There are so many free and enjoyable comics to find in this app, and they're all for free. Plus, you can change how you read comics!
Tons of manga and webtoons – Today, there are so many mangas that you can freely read today. There are a lot of creators and people who can't get enough of reading these irresistible titles. You can find a lot of these Japanese comics in MangaOwl today!
You'll also be able to find webtoons which are South-Korean comics that you can enjoy today. Many titles are available like Bad Idol, Please Show Up, Beware of the Great Beauty, Hellbound, Ayashimon, Engrave My Love, and many more.
Plenty of genres – In this app, you can find many titles categorized by different genres today. There are all sorts of genres available like military, medical, dementia, drama, ecchi, game, ghosts, gore, gossip, harem, shounen, sports, tragedy, vanilla, vampires, webtoon, yaoi, zombies, yuri, psychological, and many more.
You can find tons of amazing comics to read from in each category here today. There are just too many comics available here that you can read anywhere you are in the world.
Suitable for all devices – MangaOwl is suitable for any device today! Whether you have a tablet or a smartphone, you can use this app to read free comics.
You can even adjust how you read if you want to in the settings. The app is completely customizable, and you can even log in and add titles to your favorites list!
Download MangaOwl APK – Latest version
With MangaOwl, you're able to enjoy so many comics to read. Download it now and read many manga titles.