MangaGo APK 2.2.6
Download MangaGo APK Latest Version free for Android now. Read some of the best shounen, doujinshi, yaoi, shoujo, and any other type of manga available through your mobile device.
| | |
| --- | --- |
| Name | MangaGo |
| Updated | |
| Compatible with | Android 5.0+ |
| Last version | 2.2.6 |
| Size | 20 MB |
| Category | Comics |
| Developer | MangaGo |
| Price | Free |
Thousands and thousands of the best manga are available for you to enjoy. Read manga for free by downloading MangaGo for Android right now!
What are Good Manga to Read?
Are you ready to dive into the world of manga and have already gotten the MangaGo download for Android? There are thousands, if not millions of different manga to read, so where do you start? What are good manga to read? Well, we've listed some of the top and most popular Japanese comics available.
Top 5 Shounen:
We will go in depth with Shounen, as it is one of the most popular genres of manga. As for the rest, you can discover more in full detail when you download MangaGo for Android.
Haikyuu!! – Follow the story of Hinata, the enthusiastic volleyball player. This is his journey to become the ace and overall best player on his team. There are a few trials and roadblocks stopping this from happening, but Hinata won't give up. Read Haikyuu now on MangaGo to watch the sports shounen unfold.
Boku No Hero Academia (My Hero Academia) – In a world full of super powers known as quirks, superheroes have become the ideal profession. Izuku Midoriya is a timid boy born without a quirk. Although, he looks up to the number one hero and symbol of peace, All Might. On a fateful day, he receives All Might's powers, and is able to enroll into his dream school UA Academy. Read Boku No Hero Academia and watch as Midoriya (Deku) becomes the new number one hero.
Shingeki No Kyojin (Attack on Titan) – The world has nearly become extinct from human eating monsters called the Titans. The remainder or life has taken refuge behind walls for 100 years. During this time, the military has created factions to maintain stability, while also discovering the truth of the Titans. Eren Yaeger is a young boy who dreams of becoming a part of the scout regiment: the military faction which goes beyond the walls to fight the Titans. His seemingly peaceful life comes crashing down when a gigantic Titan appears before the walls. Shingeki No Kyojin is the popular manga by author ISAYAMA Hajime that's amassed a huge fan base.
Kimetsu No Yaiba (Demon Slayer) – Tanjiro Kamado is a country boy, living as the eldest brother alongside his fatherless family in the mountains. They sell charcoal to the village people below the mountains. But, after a regular trip to the village, Tanjirou finds his entire family brutally slaughtered by a demon. Only the eldest sister, Nezuko, remains. In an attempt to save Nezuko, she awakes and attacks her brother. She has become a demon! Gotouge Koyoharu's masterpiece manga Kimetsu No Yaiba is available to read on MangaGo.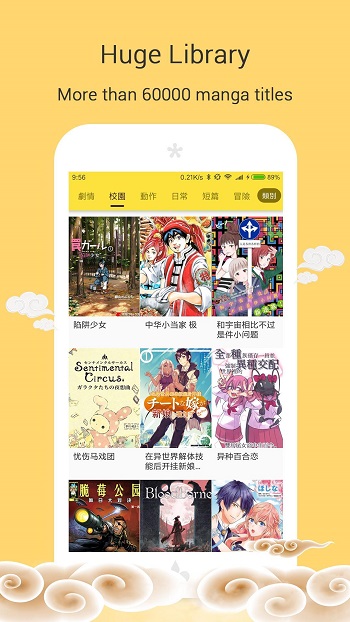 One Piece – The world is full of pirates and Navy factions. The greatest pirate, Gold Roger has left his fortune in the most dangerous part of the seven seas, known as the Grand Line. Pirates across the world will compete to claim One Piece for themselves and become the next Pirate King. Monkey D. Luffy is a boy who wishes to accomplish such a goal. Join Luffy as he amasses a team of pirates and sails the seven seas in One Piece. If you want to know what is the current longest running manga or what is the best manga, your answer is One Piece.
Top 5 Yaoi:
Painter of the Night
BJ Alex
Love is an Illusion
Yours to Claim
Cherry Blossoms
Top 5 Doujinshi:
Haikyuu DJ
Manager Ni Natte
Doravmon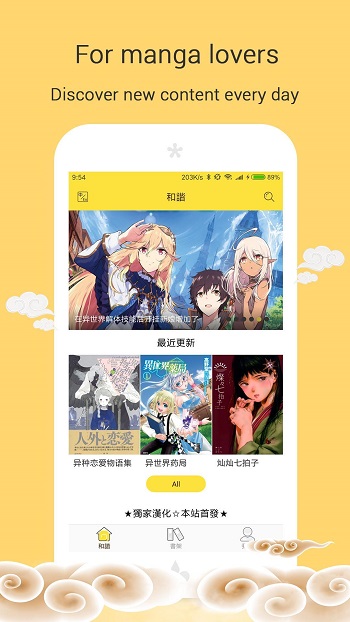 Tasukero Ya Red
Pro Hero and Middle School Student
Top 5 Shoujo:
…No Onna
…Seishunchuu!
GOKKO
0 No Soukoushi
0x0 Memories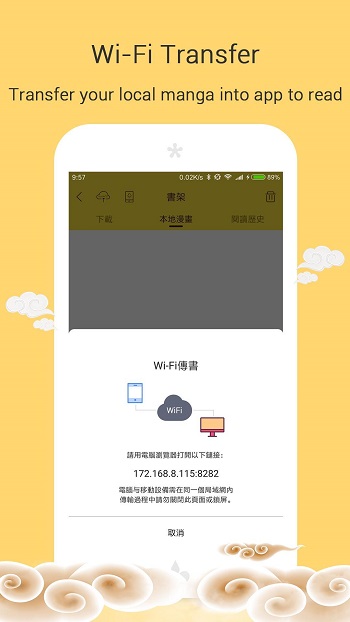 These are the main demographics of manga available on MangaGo. Of course there are a ton of more to look forward to. This is where to read the best manga. So, head over and start reading.
MangaGo APK Download
Begin your reading ventures by downloading MangaGo APK English Version free for Android right now! Read unlimited manga on Android without any limitations. This is the best manga reading app for mobile.
Are you a fan of Japanese comics? But, maybe you don't know where to access all of the best content through your mobile device. Then, just get this application and read straight from your phone or tablet!
Generations of comics all lie in wait to be enjoyed. Read old manga, read new manga, read the latest manga, there are no restrictions!