Magic Call APK 2.0.4
Download Magic Call APK – Latest version – Free for Android if you want to prank your friends and family by changing your voice!
Technology has brought so many useful things in our lives. Without it, we couldn't possibly communicate as we do now let alone enjoy various websites. Social media sites are being used every day by billions of people. Aside from that, there are countless games and apps that are currently in existence.
One app that has gained a lot of popularity since its release is MagicCall which was made by BNG Mobile. Downloaded by over 5 million people already, this app is one of a kind! If you want to have fun changing your voice, this app will do the work for you! Here, you can change your voice in real time while on a phone call with anyone! There are tons of voices to choose from such as emoticons to spice up the conversation!
What is Magic Call?
The internet has brought so many benefits for people worldwide. Without it, we can't browse our favorite social media sites, we can't communicate with people instantly and we can't even play multiplayer games! Aside from that, we won't get cool apps that allow us to do silly pranks with our friends and family.
Magic Call is one of those apps that lets you change your voice! Enjoyed by more than 5 million people worldwide, this app is an incredible app that lets you change your voice easily. Nowadays, you don't need any software or editing skills to be able to do what this app can do! With this app, you can talk as if you're another person on the phone and change your voice in real time.
Features of Magic Call
Magic Call is a famous app that allows anyone to change their voice through phone calls! Prank your family, friends and co-workers with this app now. Here are its features: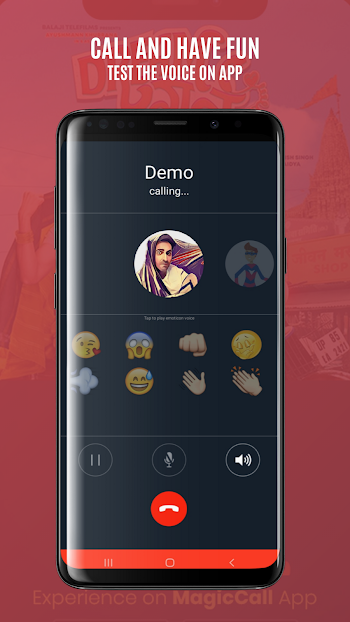 Change your voice – We know that movies and shows use voice changer software every time. They are widely used especially in horror movies where the need for voice changer arises. Back when apps weren't a thing, people used to change their voices using software and editing applications. Nowadays, you don't need to have that thanks to MagicCall! This app allows you to instantly change your voice from normal to something else. There are literally tons of things you can do with this app! You can prank your contacts, avoid unnecessary calls and more!
Tons of voice to choose from – What's great is that there aren't just one but a lot of voices to choose from! In here, you can change the voice to female, male, cartoon or the normal option. Prank your friends and family with this app and make them think that someone is calling them not you! There are so many possibilities with this app and it's one tap away from you.
Real time – You can change your voice while on a phone call with someone in here! This allows you to also change your voice to something else during the call to make things even funnier. This will allow you to do all sorts of funny things and make meaningful conversations. Even if you don't want to use this for fun, you can use this app to make yourself anonymous to unwanted callers.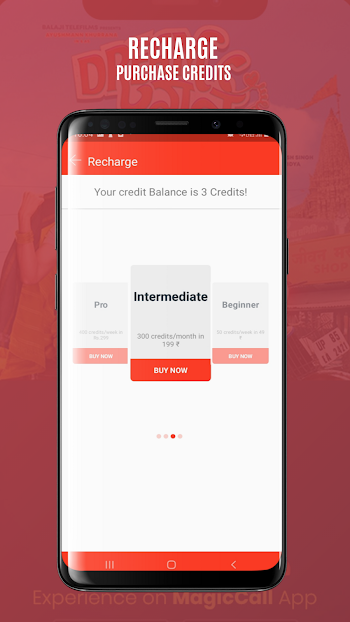 Change background and add emoticons – You can also change your background noise to make it sound like you're in a particular place! In here, you can make it seem like you're calling from a concert, on traffic, on a rainy place, and many more! You can also play emoticons such as a clap, kiss or many more to add funny moments to your call.
Easy to use – What's even more amazing is that the app will do all the heavy lifting! You can easily do all this just by using the app.
Magic Call APK
Magic Call is an amazing app that allows you to change your voice at your whim. Download the latest version now!