Love on the Edge APK 3.0.20
There are many Otome games today, but Love on the Edge APK is a unique one. Here, you can have fun with the mafia and meet all sorts of hot boys now!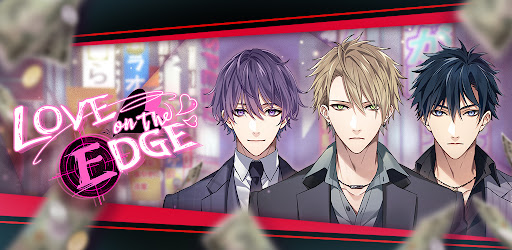 The dating simulation genre is loved by many as there are plenty of them now. We see an influx of these games throughout the market since they're popular regardless of gender.
There are dating simulations for women and men that you can have fun with today. In Love on the Edge, you'll love an Otome game that's full of action and romance.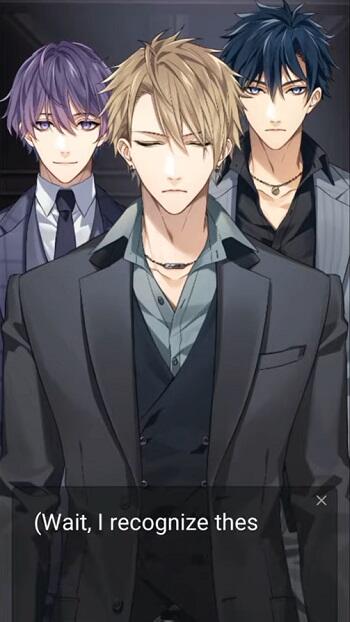 Published by Genius Inc, this is a fun game that you can play full of romance and exciting things. Here, you're an orphan that the Faruta crime family brought in at an early age.
As young as you are, you were trained in the ways of assassination. As you've grown older, you realized that what you were doing was wrong. Now, you're part of the Tanaka family, and your future is full of hope again as you discover that this family is more than just some street thugs!
Be Part of a Crime Family
There are many fantastic dating simulation games that you're free to play today. We see these games as unique because they're popular among men and women today. They allow you to discover feelings that you didn't know you can even have as the stories are filled with romances.
In Love on the Edge, you'll be living with a mafia gang as you're trying to find a way out. But now that you're a liability because of your unwillingness to kill, you'll meet a new family.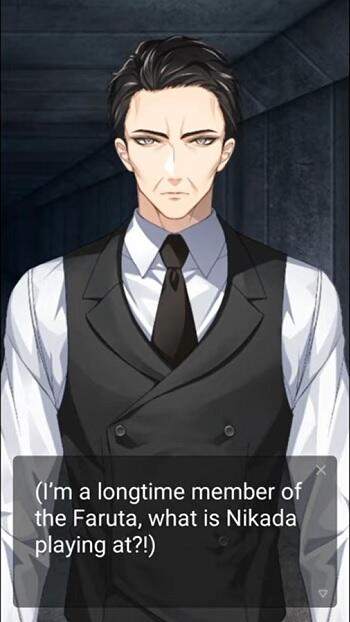 In this game, you're a trained assassin that's living with the Faruta family. But now that you're not willing to kill, you've been saved by the Tanaka family. This game lets you go on an exciting journey where you'll meet three handsome characters: Hoshi Tanaka, Kane Shibata, and Taiyo Seki.
Hoshi is the head of the family, and he's a strong-willed guy that's willing to create a legacy for his family. Kane is an orphan taken in by the Tanaka family and is a loyal right-hand man of Hoshi.
Lastly, Taiyo is impulsive, but he's willing to protect the family no matter the costs.
Capabilities of Love on the Edge
In Love on the Edge, you'll discover love in a crime family! Have fun living in a world of action and romance.
Live with a crime family – There's something so unique about dating simulation games which are why they're trendy. We love these games simply because they remind us of our teenage years where our hearts are constantly fluttering.
Whether you're an adult now or a teenager, you'll love playing Love on the Edge, a new dating simulation game. This one lets you live with a crime family!
In this game, you'll play the role of an orphaned girl who the Faruta crime family took in. Here, you have a vision for a peaceful future which is why you're now unwilling to kill for the family.
As you're tossed aside, the Tanaka family was kind enough to take you in. You'll soon realize that this family is living with morals and a vision for a peaceful future. You'll then meet the three leaders and expect some budding romances to form.
Interesting characters – In Love on the Edge, you'll meet three fine gentlemen. These are the three leaders of the Tanaka crime family who's taken you in after the Faruta Crime family kicked you out. Now, you're living with Hoshi Tanaka, Taiyo Seki, and Kane Shibata.
Each one of these people has unique characteristics, attitudes, and outlooks in life. However, they're all loyal to the family, and they're willing to do anything to protect it. You'll be able to stand tall with these men and even expect some romances to develop!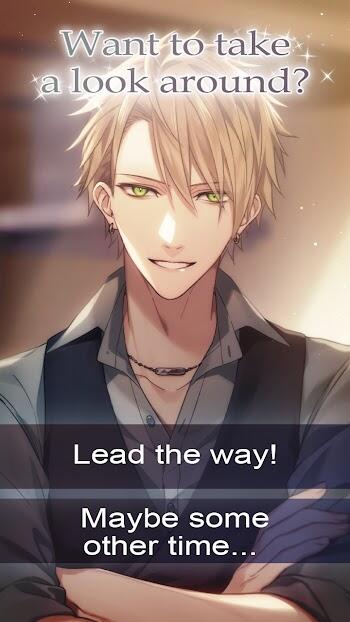 Make your choice – In this game, you'll be the one to decide your fate! You'll also be able to choose who you want to go out with and spend time with each day. This game has a fixed storyline, but you can influence the ending with your choices.
Download Love on the Edge APK – Latest version
Become part of the Tanak family today and meet the handsome leaders in Love on the Edge!