Livestar APK 3.7.1
Do you love streaming? Install Livestar APK today and broadcast to the world now! Interact with your fans, connect with people, and share your best moments live.
| | |
| --- | --- |
| Name | Livestar |
| Updated | |
| Compatible with | Android 4.4+ |
| Last version | 3.7.1 |
| Size | 39 MB |
| Category | Social |
| Developer | BitGuild |
| Price | Free |
Download Livestar APK – Streaming App
There are many exciting things we can do with technology today. Thanks to so many smartphones today, we can do many things for our business, school, work, and personal lives.
We're now able to download many apps and access websites with just our devices right now. We no longer need to constantly be on the computer to do many things right now. With Livestar, we can even live stream and connect with people.
Thanks to this app, you're now able to live stream anytime and anywhere. Many content creators live to stream their day whenever they want with this app. Here, you can go live with just a tap to broadcast to your followers quickly.
You can also share your live video with other platforms like Instagram, Twitter, Facebook, and more. You can also follow and connect with other people, content creators, and fans! You can share many things here, and you can even chat!
Broadcast Your Life
If you're someone who loves technology, then you can enjoy so many apps and websites right now. You're able to find so many exciting ones to download right now as most of them are free. If you're into socializing, there are many social media apps available.
You can watch videos, share photos, and even live stream with these apps! You can now expand your influence by regularly creating videos by live streaming. With Livestar, you can now have an app that you can use to broadcast!
This app lets you broadcast your day live to every follower on the platform. It does what a lot of social media apps can do right now.
However, this app specializes in streaming to focus more on streaming and less on distractions. Here, you can follow talented people and become a content creator yourself. Feel free to build your community in here and enjoy!
You can even chat with people here to share messages, photos, and videos. You can also post and comment on other people's posts!
Highlights of Livestar
If you're someone who loves being social, then you can download so many apps right now that you can enjoy! One of them is Livestar.
Live stream now – You're able to enjoy so many things right now with the internet. Thanks to this technology, we can access many websites and apps to make our lives easier.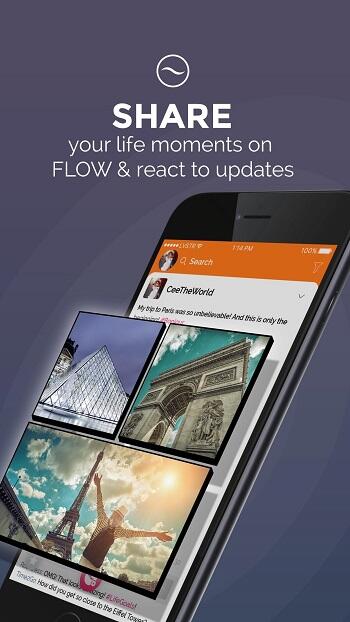 We're now able to enjoy so many fun apps that let you do many cool things like browsing social media, playing games, and many more. With Livestar, you can freely broadcast your day and gain followers today! Feel free to join the world of content creators today.
If you want to become a streamer, this app is for you. Here, you can quickly go live with just a few taps so you can share what it is you want to share. You can enjoy this app as you can find many other creators here like vloggers, artists, comedians, models, DJs, actors, streamers, and many more.
You can talk about almost all topics here in different categories like cooking, lifestyle, fashion, comedy, stories, and more. Feel free to build a community and enjoy this fun app now!
Post and comment – With this app, you're able to post photos, videos, and messages just like you would on Facebook! This works just like any other social media platform, and you can freely download it today.
What's even more remarkable is that you can freely view other people's posts and even comment on them. With this, you can easily reach out and connect to people and your fans. You can freely find content here to share with everyone in the world.
Follow people – Thanks to Livestar, you can also follow people easily. If you're a content creator, you can get a lot of followers as you live stream regularly. Here, you can receive gifts as you stream, and you can also send them to your favorite creators.
This works like streaming platforms like Twitch, YouTube TV, Facebook, and many more. Here, you can immerse yourself as fans of many content creators today. You can also grow your community!
Different categories – With Livestar, you can enjoy so many categories that you can enjoy here. Even if you're just a fan of a content creator, the app supports many categories like cooking, vlogging, fashion, lifestyle, makeup, sports, health, music, movies, and many more.
Download Livestar APK – Latest version
With Livestar, you're now able to enjoy so many ways to Livestream! Grow your following today and enjoy!