How to Fix Live Net TV Not Working in 2023
Do you watch a lot of movies and shows? Thanks to many streaming apps today, we can enjoy watching without limits with our smartphones. We no longer need to tune in to our TV since we can binge-watch movies and shows anytime we want.
With these apps, our lives are more accessible, and we can access all sorts of videos today. But Live Net offers a free way to stream that lets you access many channels and movies. So, if you want to know how to fix Live Net Not working, you're in the right post.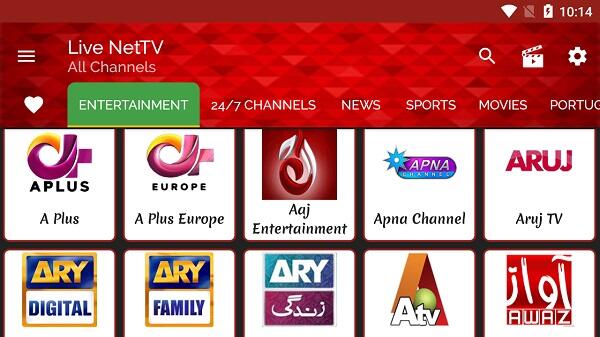 With this app, you can freely access more than 800 live channels on various locations worldwide. The channels include sports, documentaries, entertainment, news, movies, kids, music, and more.
With this, you can easily watch movies and shows regularly without paying for anything. You can also request new channels to be included, and you can enjoy a built-in media player!
What is Live Net?
There are plenty of movies and shows available today to watch regardless of your interests. We can easily watch them now through TV channels and with streaming apps! Thanks to many apps today, we can quickly sort through different genres to find ones we like.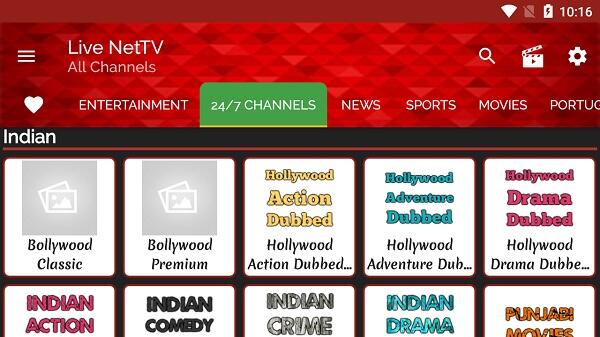 Binge-watching has never been easier as streaming apps allow us to stream endlessly if we have a subscription. Enjoy new releases every day, and you can also enjoy enjoyable features!
But Live Net differs in that it offers a free way to stream your favorite movies and shows. Most notably, it provides more than 800 channels that you can tune in to watch different shows and movies. This includes various genres such as news, sports, movies, music, documentaries, animals, and many more.
Feel free to browse channels and enjoy them in local and international languages as well. With this app, there's nothing that can stop you from accessing free content today!
You can also enjoy the Chromecast support here, which allows users to watch the channels on TV. You also don't need to sign up or pay anything to use it.
This app is free, which is why some users experience some problems. Don't worry, as we'll give you the solutions here!
How to Fix Live Net Not Working (Common problems)
Even though Live Net is a free streaming app, it functions just like a regular streaming app. But if you're facing some issues here and there, that's only natural!
We'll provide you with fixes to all the common problems you can possibly face while using the app in this post!
Live Net TV not working on Firestick – If you're having trouble using Live Net on your Firestick, it may be because the app is outdated. You'll need to reinstall the app to make sure the developers support it.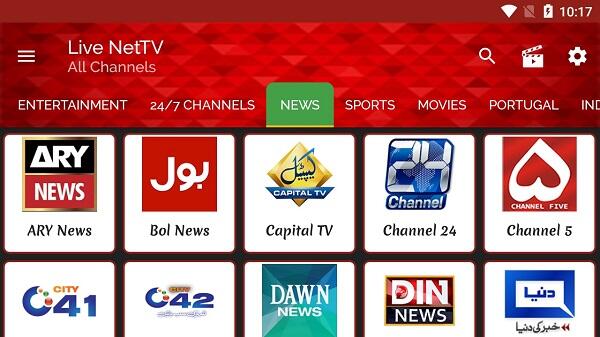 Live Net TV is not working on Android – If Live Net TV isn't working on your Android, you can try clearing the app data and cache. Go to your Settings > Apps > Select Live Net > Clear Data and Clear Cache.
What this does is that the app will remove all the saved data and preferences on the app. This should fix the problem in most cases! But if not, you can try reinstalling the app as well.
No videos – If you're facing a problem in which the app won't show any video, then you can quickly fix it. You need to go to the loading page, tap on the 3-dot menu and change the codec setting from HW decoder to SW decoder.
Error fetching data – Sometimes, you'll get this error which is due to your location. To fix this, you need to use a VPN app on your phone while using Live Net. Choose a random country and see if the app works for you!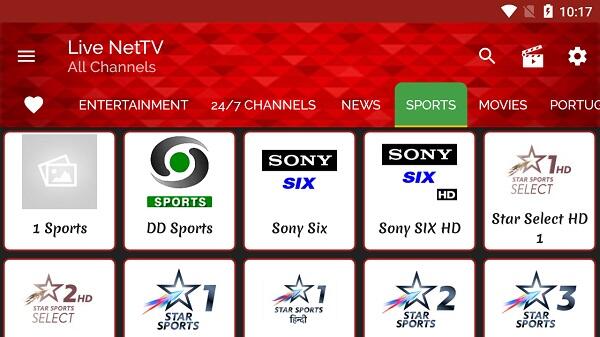 Buffering issues – If you're having trouble watching the videos buffering, it may be because of a low internet connection. Please check this first before you do anything.
If this isn't the case, you can try changing the quality of the video in the app's settings. Try to lower it down to see if this fixes the problem.
Can't log in – If you can't log in to the app, it may be because the app's servers are down. If not, you can try reinstalling the app. Then, you can also check your internet connection.
Conclusion
Fixing Live Net not working is as easy as following our instructions! You should be able to enjoy various TV channels today with Live Net TV without any problems.