Line Play APK 10.0.2.0
Love social sim games? In LINE Play APK, you can create your own avatar! Select its gender, facial features, hairstyle, and many more! Meet many people worldwide.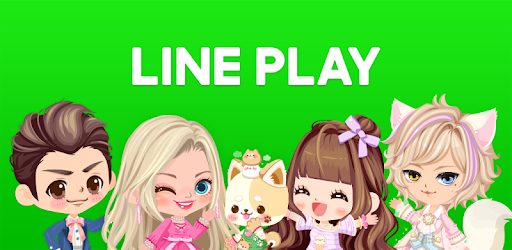 The simulation genre was practically invented by The Sims series which is still successful to this day. However, there are newer games that you can enjoy today with the same gameplay. In these games, you can create your own cute avatar from scratch, meet new people and experience unique stories. There are so many fun things to enjoy in these games that the only limitation is your time. Download LINE Play right now and experience the best that simulation has to offer.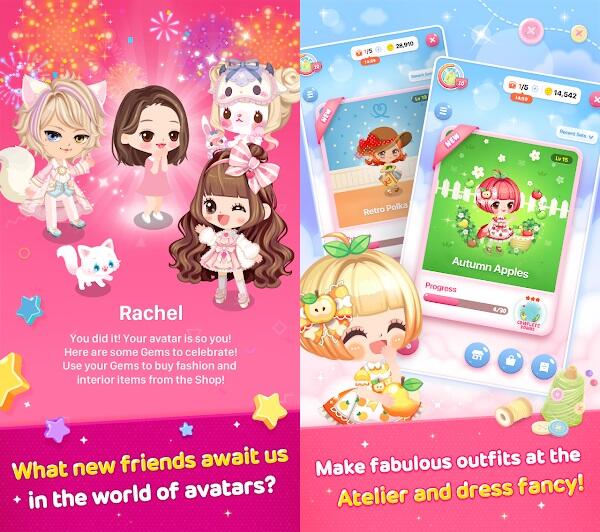 In this game published by LINE Corporation, you can play with over 70 million active players right now. Create your own avatar from scratch by selecting its gender such as male, female and even an animal. Then, you can customize it by putting on different clothes, accessories, and many more clothes! There are tons of new friends to make in here and you can go on an adventure in the Story World. Here, you can also decorate your house and join circles!
Socialize Online
Games were invented to let us enjoy some our free time and do something unique. Over the years, there have been many types of genres that were created and today, we can enjoy many types of games. One of the most popular games today are simulation and role-playing ones where you can enjoy living in the game. In these games, you can enjoy doing different things without having to worry about a lot of things. So, if you're searching for the next best social game, try LINE Play.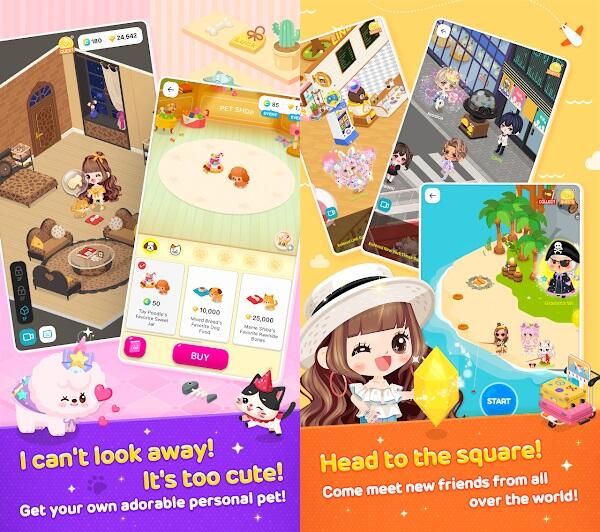 This is a popular game that has millions of active players every day that you can meet with. In here, you're free to create your own avatar from scratch and selecting its gender whether male, female or even an animal! Then, you can customize its clothes, pants, shoes, face, bags and even makeup anytime you want. There are many outfits to collect in this game and you can even meet popular real-life artists in this game such as Hello Kitty and Rilakkuma.
Moreover, you're free to dive into the Story World where you can enjoy plenty of adventures and stories. Most importantly, you can hang out with real players!
Line Play Features
If you want to play a different type of social game, try LINE Play. In this game, you can experience casual gaming at its finest.
Experience Living to the Max – There are many incredibly fun games you can play today. These casual games are enjoyable in the sense that you don't need to spend a lot of energy just to enjoy. Moreover, these slice of life games are relaxing for a lot of people and they can even meet new friends. One of the most popular social simulation games right now is LINE Play. Enjoy creating your own avatar from scratch in this social game.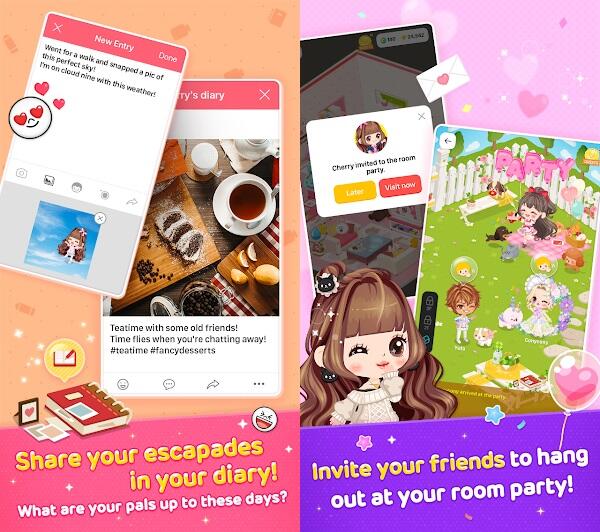 You can be a male, a female or even a cute animal if you want! Then, adorn your avatar with the best fashionable clothes, accessories, shoes, handbags and even makeup. Customize your house and change the furniture and the paint to your liking and show it off to the world. There are many players you can meet today in the square and you can add them to your Circle!
Set Up Your Avatar – In all social simulation games, one of the best features is the ability to create our own character. We want to have the ability to create anything we want which is why we want to customize our characters. Here, you're free to choose your gender whether a male, a female or even an animal. Then, you can select from plenty of face types, hair, makeup, accessories, bags and more items now. Customize your character to whatever look you're trying to achieve and take a selfie!
Buy Clothes and Accessories – There are many clothes that you can buy today! There are new items that are added every day so you can collect a ton of them today. Mix and match different items to get your desired look and go to the square to meet new friends. Go on adventure and make happy memories together.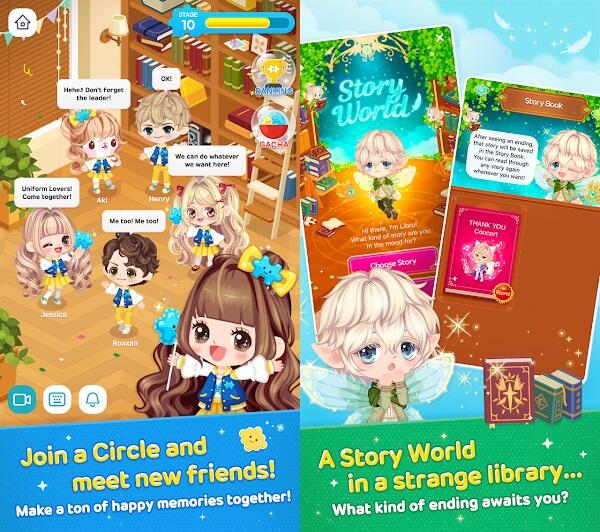 Meet New Friends – One of the joys of creating a character here is you get to mingle with real people! Here, you can go to the square and hang out with your Circle or you can join one today. There are many people to chat with and spend your happy memories together. You can enjoy a lot of time with each other on and off the game.
Dive into the Story World – Here, you can create our own stories! You can help the fairy Libro and you can enjoy a wild adventure today.
Line Play APK – latest version
Create exciting memories and meet new friends in Line Play! Create an avatar now and explore.