Lexis Audio Editor APK 1.2.158
Want to edit songs and audio recordings on your Android phone easily? Download Lexis Audio Editor APK today and get access to powerful features here!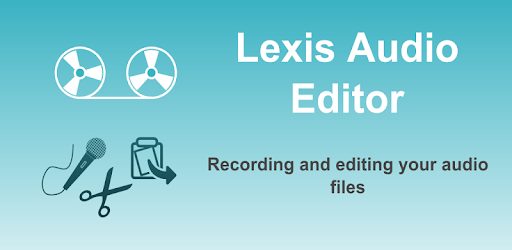 We hold super powerful mini computers in our hands today called smartphones. These tiny devices are capable of performing like a computer that you use for work or personal purposes. But more than that, you can easily download and use apps that you need whenever you need it. For instance, if you need a quality audio editor app today, you can easily download Lexis Audio Editor!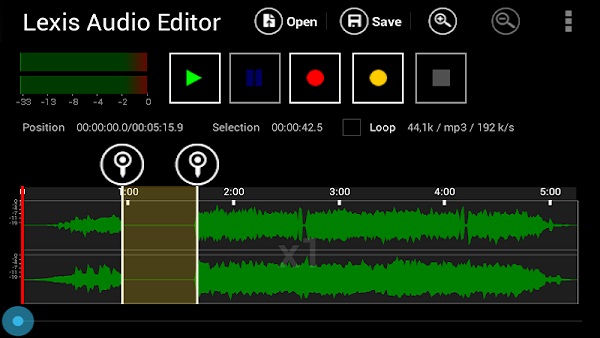 This app is comparable to the popular computer software Audacity and Adobe Audition among many others. But more than that, it offers superb capabilities that you can use whether for work or personal usage. It supports most audio formats, basic editing functions and advanced ones such as equalizer, noise reduction, normalizing and many more. In short, it has everything you need whether you are editing a song or a complex audio for a large production.
The Complete Audio Editing App
Whether we realize it or not, we listen to a lot of audio every day. From television shows to Netflix – there are a lot of audio in the world. The most common way to edit audios and music tracks is through computer software as they offer complete and powerful features. But that changed when smartphones became more advanced as years passed by. Now, you are able to edit audios easily using Lexis Audio Editor.
More than 5 million downloads now, the app has all the necessary features you'll need. From cutting, copying and pasting to more complex ones – there's everything in here. There's even a recorder and a player in the app. If you want to reduce the noise of a track, you can easily do it in the app as well. You can also mix tracks, record into existing file, trim, fade in and out, delete, compress, change tempo, speed, pitch and many more. Basically, it features everything an audio editor needs and more.
Features of Lexis Audio Editor
Whether you're a professional audio editor or not, you'll need a go to app you can use to edit anything on the spot. Lexis Audio Editor is the best one there is.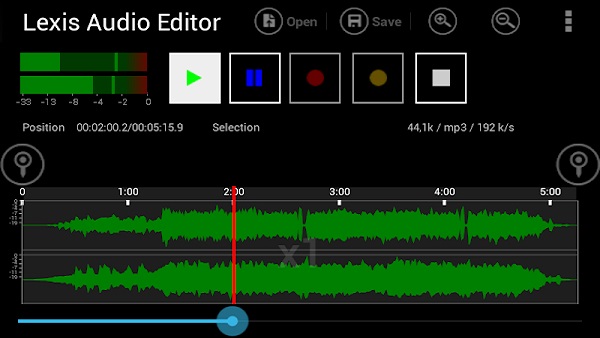 Basic audio editing tools – Audios and songs have become part of our lives so much so that we barely even notice how they're edited anymore. But if you're a professional audio editor, then you know how hard it is to do this job. To complement you on your job perfectly, you'll need the perfect go to app such as Lexis Audio Editor. With this app, you're able to do the basic things such as cutting, copying and pasting tracks. You can also record and review your edited track easily without rendering it yet.
Equalizer – If you want to change a lot of things, you can access the 10-band equalizer of the app. This makes it easy to change a lot of things whether you want it to sound more classical or in the format of a rock and roll.
Change tempo, speed and pitch – You will also easily change the tempo, speed and pitch of your audio tracks with just a few taps. Overall, the app is great for audio and even song tracks to edit.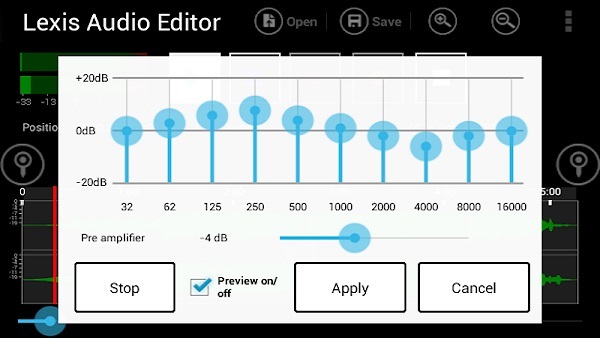 Compatibility with different audio formats – The app easily acknowledges a variety of different audio formats such as mp3, wav, flac, m4a, and wma. It also supports video formats such as mp3, 3gp and 3g2.
Mix and record into existing file – You can also write into existing file, record, and mix audio tracks easily. Do everything you need to in the app to create a seamless audio output.
A complete audio editing app – With these features, you won't even need to hop on your laptop or computer a lot these days. Simply whip out your phone and start getting to work! Whether it's a song, for work or for your family album, everything you need is here.
Lexis Audio Editor APK
What are you looking for in an audio editor app? If it's completeness, then Lexis Audio Editor is the perfect app to download now.