Legendary Heroes APK 3.4.11
Download Legendary Heroes APK Latest Version. Enjoy the fun Mobile Offline Battle Arena game for your device, anytime and anywhere.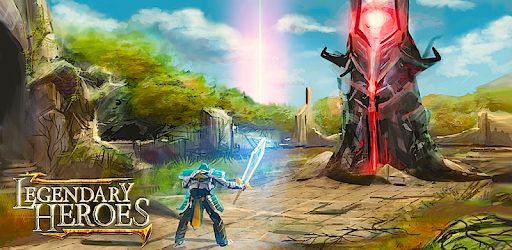 Prepare for a fun offline mobile battle arena game for mobile devices. Download Legendary Heroes for Android to start your journey through various lands and collect heroes who will fight alongside you.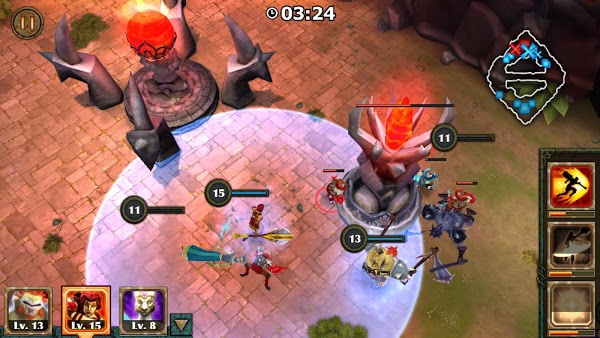 Enjoy the campaign from any location that you desire. As an offline game, there is no need for an internet connection, so you can pick up and play anytime.
Amazing Legendary Heroes Features for Android
Take note of the different features available within the Legendary Heroes game for Android. Without these features, this would just be any old battle arena game you see every other day. But, the specific characteristics of this MOBA has made it stand out.
As such, you can understand just what makes Legendary Heroes special, by continuing below…
Enjoy more than 40 different maps with hours and hours of gameplay! Each part of the campaign will challenge players, and test their own skills as a warrior. Will you come out a Legend?
Enjoy the real-time action battle arena style of gameplay. Strategy is key when determining which course of actions will achieve victory.
Easy to use touch controls add to the accessibility of LH MOBA. So, anyone can easily understand how to play and quickly begin to master the controls from the beginning. It's a matter of how you utilize your heroes and warriors.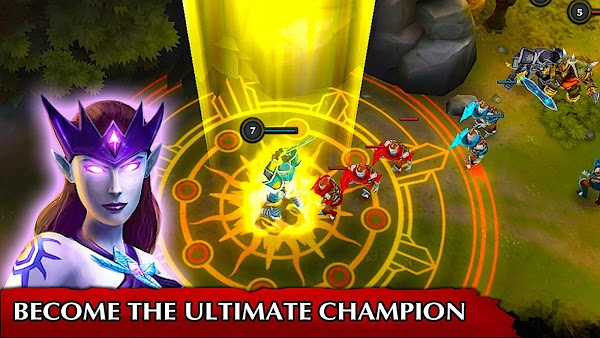 Speaking of which, you can collect many heroes, each containing 4 unique abilities. Test them out and find which ones suit you best.
Your progress is also saved across different matches. So, train up your warriors as you continue to progress through various missions and challenges.
Graphics
The visuals displayed in Legendary Heroes aren't anything too special. Although, the graphics are in HD, the actual quality isn't something to write home about. That being said, the 3D style is displayed from a top-down bird's eye perspective, as most battle arena games are.
In addition, the character art is a mixture of both 2D and 3D. Some characters are drawn beautifully, while others are rendered in 3D for some reason. This adds a bit of inconsistency to the actual theme of the game. Thus, it's hard to really make out what the game is trying to be or the exact vibe it wants to give off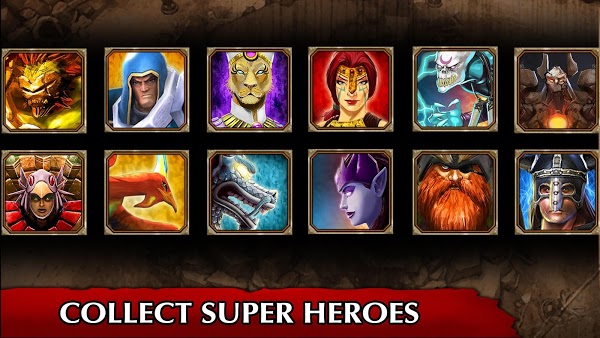 All in all, the graphics are a confusing mixture of different elements that don't necessarily take away from gameplay. You can still enjoy the game without paying any attention to the visual aspects of it.
Legendary Heroes APK Free Download
Wait one more second. Whether you are fully convinced to download the game or not, this will benefit you greatly. Consider getting the Legendary Heroes APK Latest Version free for Android. This additional upgrade from the original give more benefits and features to fully enjoy everything to its fullest extent.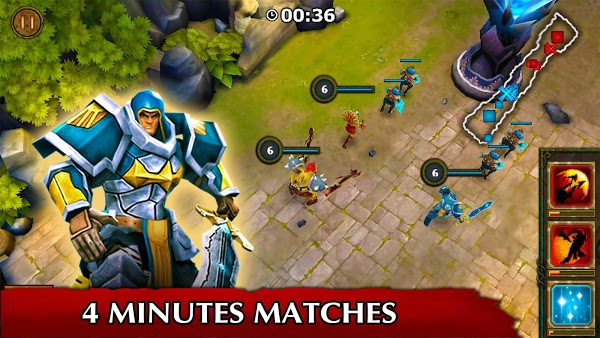 For instance, money may be an issue. Players will need to grind for the currency in order to gain more content. However, you can simple use:
With this version, you'll never ask yourself why you running low on cash. Rather, you'll be too busy enjoying the battle arena style gameplay to care.
So, go ahead and get the Legendary Heroes APK Android download now. You won't take back your decision to play such an amazing offline experience. Best of all, one that can be enjoyed from any location, regardless of an internet connection.