Koloro APK 6.2.5
Want to have ready-made presets for your Lightroom app? Download Koloro APK and get over 1,000 presets and overlays to make any picture stunning and professional!
We use our smartphones a lot every day. Whether it's for work or for personal use – we need a lot of apps. There are different types of apps that we use such as for productivity, motivation, work, calls, and many more. But for cameras, we usually use apps such as Lightroom and the likes. If you are interested in an app that allows you to have many presets, download Koloro.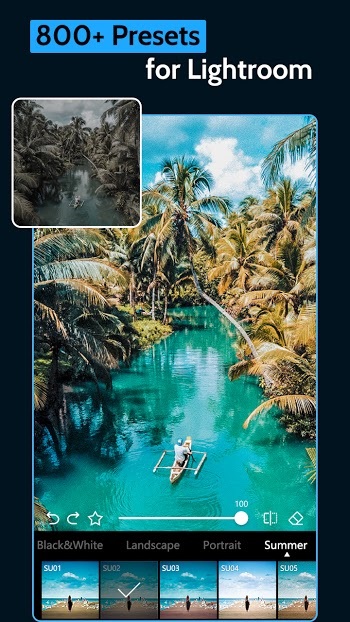 This app has been downloaded 10 million times and it has already proved useful to many. If you want an app that can provide you presets for Lightroom, this is the one to get! With more than a thousand presets and overlays readily available, you can turn any photo into something even more spectacular. There are also a lot of editing tools in your disposal you can use!
Ready Made Presets
Have you ever used any photo editing apps to improve your mobile photos? Although our smartphones today are capable of capturing high-definition photos, they still can be improved using mobile photo editing apps. And if you're not a professional editor, it can be hard to do this. This is why there are presets available created by designers for people to easily use.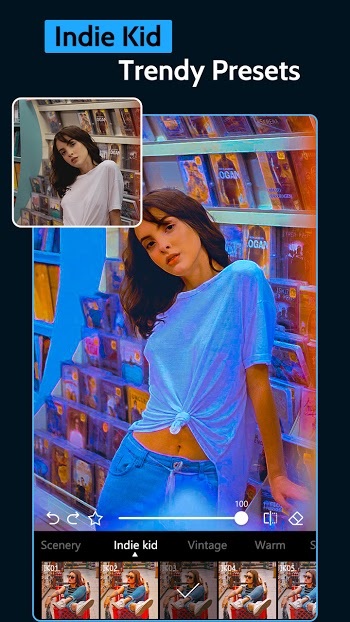 Koloro is an app that provides users with over a thousand free overlays and presets. These were created by the best designers to make editing easier for people. It also has Darkroom for batch edit and 20+ helpful tools for editing. With so many things you can achieve with this app, it's no wonder that it's popular. The app allows you to easily use the presets in your Lightroom app to create stunning photos easily! There are also presets you can use for video editing!
Features of Koloro
Koloro is the perfect companion app for Lightroom mobile. Here, you can get tons of free overlays and presets. These are just the few things you can achieve here; these are the rest.
1000+ Presets – There are a lot of moments we want to immortalize and capture in our mobile phones. Moments such as birthdays, victories, weddings, and even random times. We use our phones to capture all these beautiful memories so we have something to post today and something to look back into. But if you're truly serious about creating lasting impressions, you know that editing photos are necessary to produce even more amazing photos. Thanks to apps such as Lightroom, this is possible.
The only problem is that not a lot of people know how to use these complicated apps. Thankfully, there's an app called Koloro that allows you to use presets that are already edited to produce certain effects. Whether you're looking for vintage styles or a modern look – the app has it all! With more than a thousand presets you can use, you don't need to be a professional editor!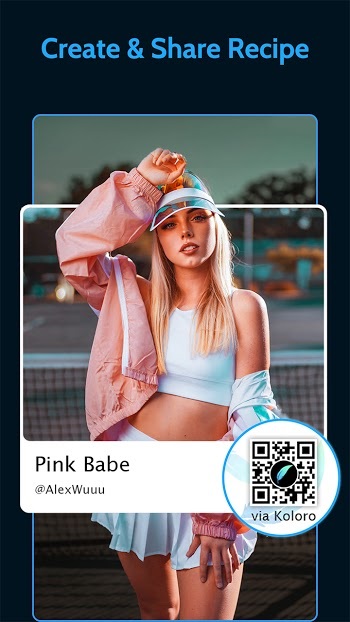 Darkroom – Koloro also has an easy-to-use photo library. This way, you can edit photos in batches and not have to be confused all the time. You can easily copy and paste your personalized settings for a lot of photos simultaneously. You can easily delete a lot of photos at once and edit a lot at once!
20+ Editing Tools – The app also has more than 20+ editing tools you can use just like in Lightroom. From the simple one such as cut and rotate to more complicated ones – the app has you covered. Here, you can adjust the brightness, hue, and even highlights. You are also able to edit the structure, HSL, vibrance and more. Easily retouch yourself and add makeup to your photos naturally. The app is capable of performing high-quality edits for you.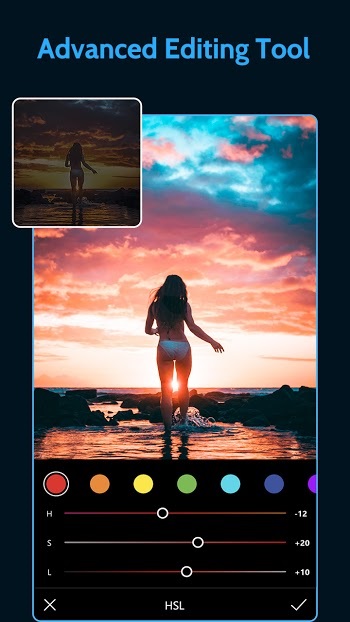 Recipes – Here, you can create your own presets that you can share through a QR code. Share it with your followers, friends and family. This way, they can instantly achieve the same effects you used on their photos. Whether they want to recreate something or not, this feature is useful!
Import presets into Lightroom – You are also able to easily import the presets into Lightroom. This app is compatible with Lightroom so you can make adjustments and so on.
Koloro APK
Koloro is a fun and great photo editing app that houses countless presets for Lightroom. Import and share your presets now!