Kingdom Rush Frontiers APK 6.1.13
Tower defense games may seem old. But in Kingdom Rush Frontiers APK, you can enjoy a fun take on it. Enjoy different towers, upgrades and epic heroes now!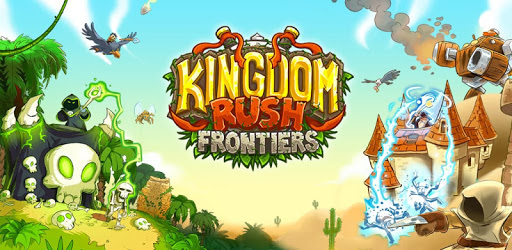 The tower defense genre is a rare breed but it's still going strong today. Various games are attempting to make the genre more mainstream in the age where battle royale, racing and other genres rule. But despite that, a lot of games are providing incredibly fun gameplays and introducing new elements to their games. One such game is Kingdom Rush Frontiers which is an award-winning hit game from Ironhide Games. This tower defense game allows you to defend your lands against all kinds of monsters.
Here, you'll fight against plenty of different monsters such as man-eating plants and ghastly denizens of the underworld plus plenty of dragons. There are plenty of tower abilities that you can enjoy today such as clouds, assassins, Death Riders and many more. There are many tower upgrades that you can enjoy here from the Crossbow Forts to the Necromancers and even Mighty Templars. You'll enjoy a unique upgrade system and you can even recruit heroes to train!
Exotic Tower Defense
The tower defense genre is a popular one especially back then when Android games were still new. Nowadays, we see more battle royale games, shooting, racing and simulation games. But this doesn't mean that there aren't any good tower defense games today. On the contrary, you can enjoy a unique one today when you download Kingdom Rush Frontiers. This is a game that lets you enjoy a unique tower defense as you face many levels.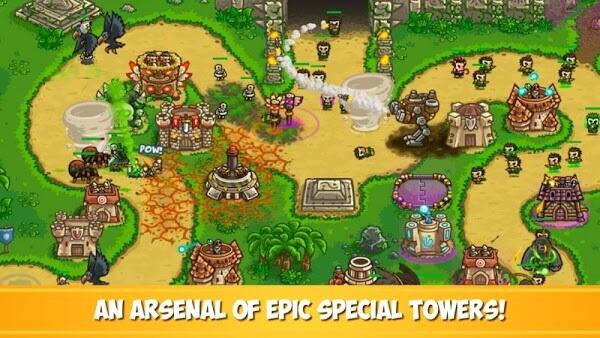 Here, there are plenty of towers you can deploy and upgrade. Defend your base against dragons, the undead, bandits, dragons and many more. You can enjoy over 18 tower abilities in here where you can enjoy unleashing different powers. Then, there are also many upgrades that you can do with your towers that deal massive damages. This game provides a unique upgrade system so you can choose which abilities you can focus on. Here, you can select where to place your troops and towers to defend your base.
Here, you must also train heroes in order to defend your base. There are many unique heroes available here that are all powerful.
Highlights of Kingdom Rush Frontiers
If you fancy playing an incredible tower defense game today, download Kingdom Rush Frontiers now. This is an addictive defense game that you can enjoy!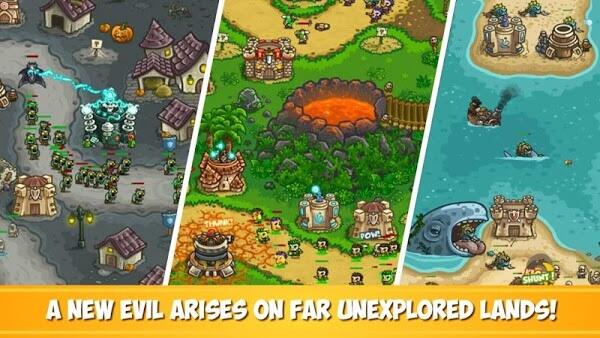 Enjoyable Strategy Game – There exists plenty of tower defense games right now in Google Play Store. However, if you don't want to play stickman tower defense games, you shouldn't look too far. Kingdom Rush Frontiers is a great game that allows you to enjoy many levels, heroes and incredible towers. In this game, you can enjoy many tower upgrades with unique abilities such as earthquake machines, Mighty Templars, Crossbow Forts and many more. There's also a unique upgrade system you can utilize today.
In this game, you must defend your base against over 40 types of enemies. These includes zombies, man-eating plants, dragons and many more. There are also plenty of levels and game modes and epic boss fights that are waiting for you in the game. Here, you must strategize when placing your troops and different towers in order to defend your base. But you can also unlock and train many heroes today which can turn the tides of battle.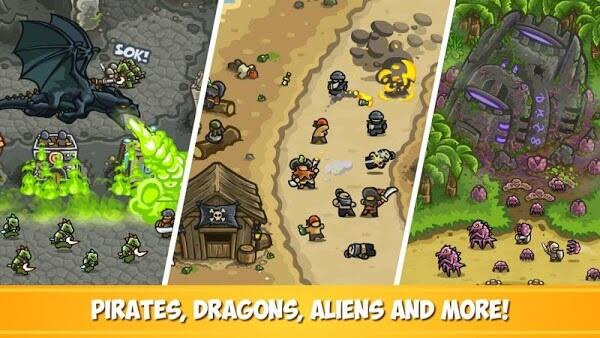 Specialized Tower Upgrades – Your towers are one of your main defensive mechanism against enemies. These are structures that you can freely place anywhere on the map. The towers will automatically fire upon intruders as they are in range. In Kingdom Rush Frontiers, you can enjoy plenty of tower abilities and tower upgrades today. Here, you can enjoy Mighty Templars, Crossbow Forts, Necromancers, and Earthquake Machines. This game lets you enjoy a specialized upgrade system.
This means that the decision is up to you on how much you want to upgrade or downgrade a certain tower. This allows you to follow your own strategy to win!
16 Legendary Heroes – There are many heroes available in this game as well. There 16 legendary heroes here are all unique and powerful. They wield specialized abilities with unique play styles and strengths. Then, there are also many units that you can enjoy training today. In this game, you're the one in charge of placing, strategizing and planning!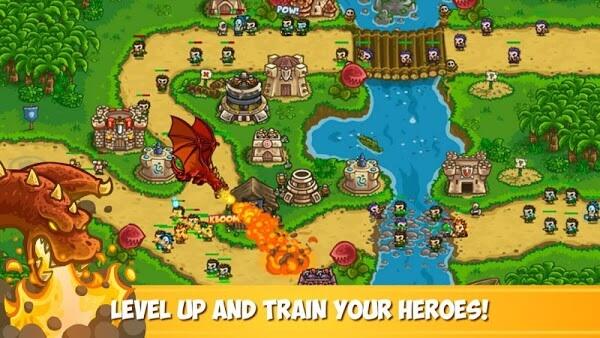 Different Game Modes – There are also many game modes you can enjoy in this game today. There's the Classic, Iron and Heroic game modes. Each one will test your skills as you prove to the world that you're the best strategist! Enjoy 3 difficulty modes as well today.
Exotic Graphics – There are also many fun elements in this game that makes it satisfying. The graphics and the controls are expansive and detailed!
Download Kingdom Rush Frontiers APK
Enjoy an epic tower defense game today with Kingdom Rush Frontiers! Have fun strategizing right now.