Junkyard Tycoon APK 1.0.27
Download Junkyard Tycoon APK – latest version – to buy, scrap, and sell old vehicles to build a powerful scrapyard empire in this awesome idle game.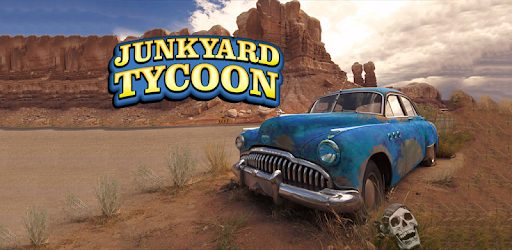 Want to build a business empire out of other people's junk? Download Junkyard Tycoon APK now to grow your empire from the ground up and become a powerful player in the junkyard game. They say that one man's junk is another man's treasure – and in this case, that is very true.
In order to build up your empire, you'll need to have your wits about you. Buying other people's junk isn't the simplest thing in the world. You'll need to make sure that you get a good price so that you can be sure to make a profit later on down the line.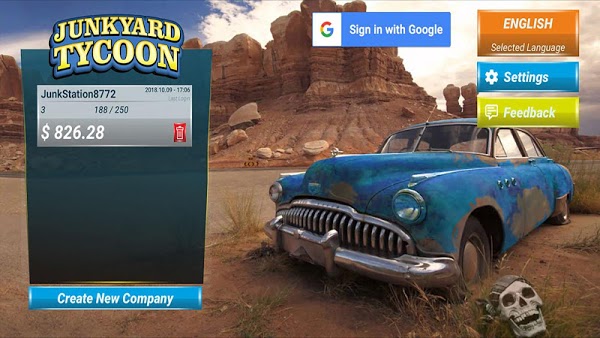 Being an idle game, you'll be able to continue to make money for your business even while you're not playing the game. This means that you can let your money work for you and grow your business even more as time goes on.
Tips for playing Idle Junkyard Empire
Once you've downloaded the game, you'll want some pro tips to make sure that you can build your business to the best of its ability without having to go through the hassle of making mistakes early on. The game is still in the beta stage of development, so not all of the features are currently available. This will change shortly, however. Most of the game's key features are active already.
Know prices: Knowing how much vehicles cost roughly will actually help you out a lot in this game. It's important to have some simple understanding of basic car and truck prices so that you know how to put forward a good deal in the game.
The more you play the game, the more you'll come to understand the prices that you should expect to pay for different cars in different conditions. Eventually, you'll be able to easily negotiate the best deals and really take your business off its feet!
Sell at the right time: The prices that you can get for individual parts is changing all the time – the best price to get is at least $100 - $200 for a rubbish car, and significantly more for the better cars in the game. When you take the car apart for scrap, you'll be able to sell the pieces whenever you want, but the price is always changing – make sure that you hit the sell button very quickly if you see a price you like, or it will change!
Sell warehouse items: You can continually sell the stuff in your warehouse until you've got a stable income in the game. Once you're making a few grand a month, then you can begin stockpiling things to use for unlocking cool new stuff, but in the meantime, you'll have to be patient and keep selling stuff to carry your business over.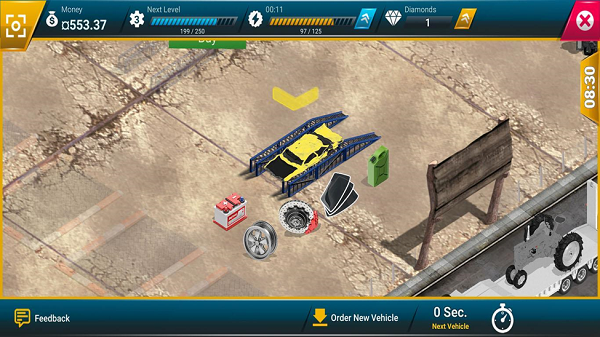 When to expand: You'll have the option to expand your business to new areas – but we recommend that you have a few car balers and parking lots under your control before doing this, just to make sure that you can keep your head above water and not get overwhelmed by bills.
What to unlock first: Before unlocking all the random buildings available in the game, you'll want to get a repair shop to fix up cars before selling them, and the Vehicle Distribution. Once you've got these, your business will be up and running and you'll be able to focus on unlocking whatever buildings you feel necessary in your own order of preference.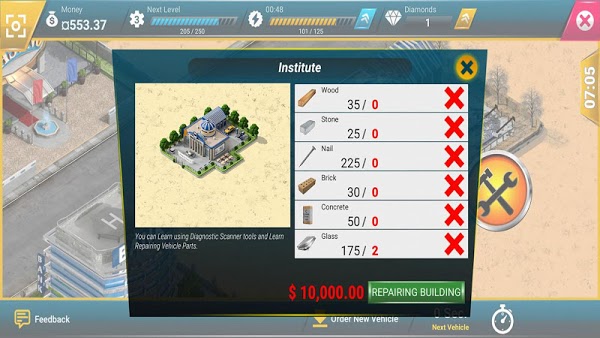 Junkyard Tycoon APK
Want to join in the junkyard action and build up your business from the ground? Download the for Junkyard Tycoon APK now and have infinite funds to invest on expanding your business empire. Enjoy!