jetAudio Plus APK 12.0.1
Download JetAudio Plus APK Latest Version free for Android now. The top rated media player with high quality sounds and music fie compatibility.
Download JetAudio Plus for Android now. This music player app offers so many different aspects of everything that is needed to perfectly listen to music.
JetAudio Base Features
Music player is done via

WiFi

from folders shared on local home networks.

Next, there is the option to choose between 2 different layout styles. 3 List Modes or also the 10 Grid Modes styles.

There are 14 various app widgets.

Last.FM is included, but you'll need to have the official app included.
Different sound effects like X-Wide, X-Bass, and Reverb are welcomed features.

AGC is used to avoid any fluctuations in the volume between your different tracks, so you don't blow your ears out.

Up to 24 hours sleep timer tool is included.

Fade-in and Fade-out tools added.

Included are Balance and Volume control.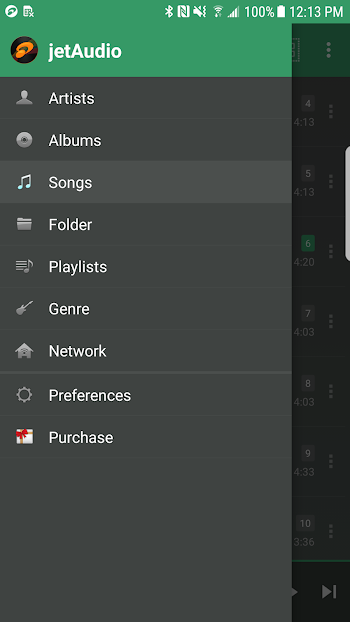 The user interface is also amazingly simple. Easy swipe and tap controls for every action to be performed. You can even shake your device to play your tracks. Even headset button controls are a thing.

There are a ton of different supported formats (MP3, WAV, OGG, FLAC, MPC, APE, M4A, SPX, OPUS, AIFF, and many, many more included.
JetAudio Plus Added Features
Being the Premium version of the application, JetAudio Plus has additional benefits and features compared to the original. So, get your headphones or speakers ready to enjoy all of your best music selections. Here are the features included to the "Plus" music app.
There is a 20-bands

graphic equalizer included to the premium version of the music player.

Also, you can use a Tag Editor for files like MP3, OGG, M4A, and FLAC.

Lyrics can be displayed in tag, unsynchronized.

In addition, three different lock screens are added.

Even a pitch shifter often is added.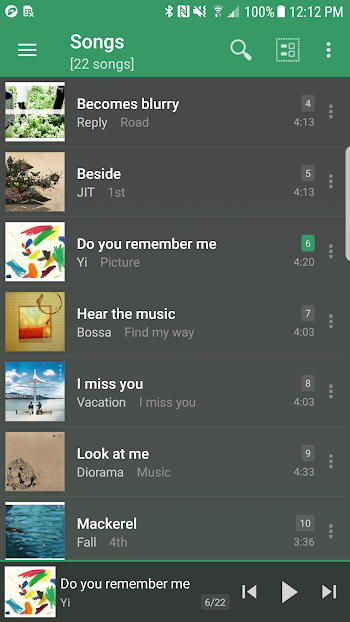 The playback speed control is super-precise, ranging from 50% ~ 200%.

The browser has also changed to a light grayish tint.

In addition, there is a Grid Mode for artists, folders, genre browsers, and songs.

You can adjust FF/REW interval.

There is even an extended notification bar to get tons of more useful messages to remain aware.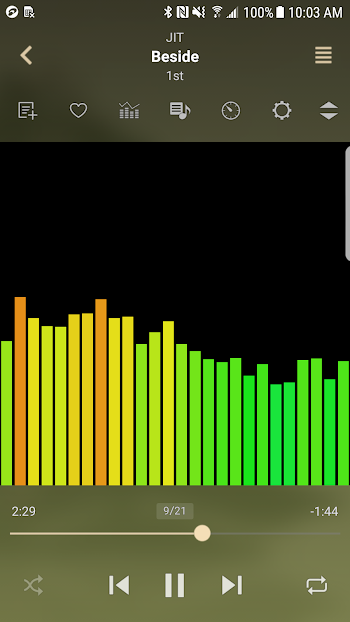 And, there is a MIDI Playback.
JetAudio Plus APK Free Download
That's not all there is to the music player application. You can keep your wallet in your pocket and pull out your earphones, because the JetAudio Plus APK latest version is free. That's correct, you can have all of the great features of the music player application, without drawback Why should you worry about a price point? Just focus on listening to your favorite songs. Go ahead, try the JetAudio Plus APK full version free download for Android not to get started with everything and experience the amazement yourself. Music is a part of everyone's lives. So, it's best to have an application that everyone can similarly use to enjoy all aspects of music.