Isekai APK 2.8.1
Are you a huge anime fan always longing for more content? Download the ISEKAI app now and instantly talk to anime characters! Set an alarm, talk with them and more!
The anime industry is a huge one as it reaches millions of audiences worldwide. Its popularity has grown over the years to the point where it's almost available in every country. But a lot of fans aren't satisfied with just the content. Thankfully, you can now talk to your favorite anime characters using an app called ISEKAI!
The guys over at Book Walker have published something that can really make an anime fan's day. In this app, you can have natural conversations with your favorite anime characters. Even though we know these characters aren't real, they're made alive in the app thanks to the real voice actors of them in the show. There are more than 500 voice lines recorded in this app. This means you can get a decent conversation going plus some other features as well.
Talk with Your Favorite Anime Characters
What is your favorite anime show? If you're reading this right now, there's a huge chance that you're an anime addict! Whether you're watching Attack on Titan or The Rising of the Shield Hero, there's a good chance that you adore the female characters in there. After all, who could resist the perfect waifu characters in our favorite anime shows?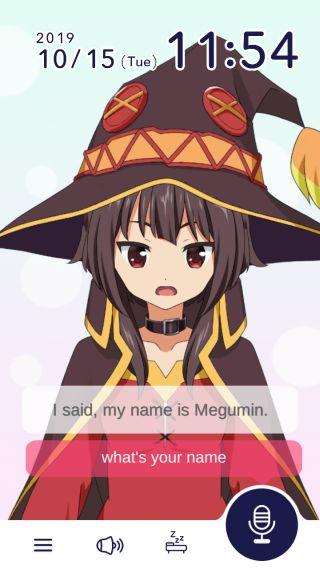 For now, we can talk to them using the app ISEKAI and it's wonderful! In this powerful app, you can talk to 2 beautiful anime characters as of the moment. Raphtalia from the Rising of the Shield Hero and Megumin from KONO SUBARASHII SEKAI NI SYUKUFUKU WO. If you're a fan of these characters, then you'll surely love conversing with them here. You can also set an alarm that wakes you up using their voices! You can also change their outfit, character choice, and many more. There are a ton of fun you can have while using the app. But most importantly, you can say whatever you want with Megumin and Raphtalia and you can have a reply!
Isekai Features
With millions of anime fans all over the world, it's not easy to get contented with just the show. If you're one of those people who'd love a chance to talk with your favorite anime character, this is your chance! Here's what ISEKAI has in store for you.
Characters from popular anime shows – With thousands of anime shows in existence and millions of watch hours, there are a lot of fans that have been born. Anime fans are one of the most die-hard fans you'll ever see. From shirts to toys, fans of popular anime series won't stop at nothing to get their hands on these goodies. But have you ever thought about an app that allows you to have a conversation with your favorite anime characters? In ISEKAI, you can do just that and more! For now, you can speak with Rapthalia and Megumin. But the developers promised for more lines and characters soon!
Over 500 voice lines – What would you say to your favorite anime character if you've ever had a chance to talk to them? Would you tell them that you love them? Would you greet them? Would you like them to hang out with you? In ISEKAI, you can say whatever you want and get a response! At least if what you said is recorder in the database. But don't worry as there are over 500 lines recorded in ISEKAI. You will hear common phrases such as Good Morning, Good Night, Congratulations and more. There are so many cute conversations that you can have in this app.
Alarm, timer and stopwatch – Aside from talking with your favorite characters, you can also get some fancy time settings here. There's a timer, stopwatch, and an alarm you can set up! You can wake up to the voice of Megumin and Rapthalia waking you up gently! Enjoy the variety of things you can do in this app. There are over 10 voice lines you can mix and match to create a personalized experience.
English voice recognition and subtitles – In this app, you can choose to display the text and subtitles in Japanese or English. You can also choose to recognize speech in any types of English such as US, Canada, Ireland, UK, Australia, South Africa, India, Singapore, and more.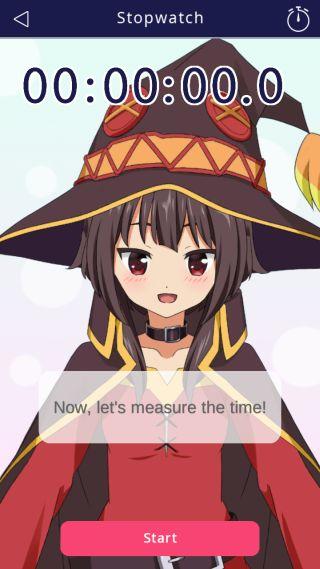 Different outfits – You can also change the outfit of your favorite character! Make her change into a pink pajama to sleep virtually with you. There are so many customizations to be done here.
Download ISEKAI APK – Latest version
ISEKAI is a fun talking app that lets you have genuine conversations with your favorite anime characters! Download the latest version and enjoy a lasting experience.