Internet Cafe Simulator 2 APK 1.0
Download Internet Café Simulator 2 APK and earn money to pay off your brother's debt. You will operate an internet café in a crime-laden region.
| | |
| --- | --- |
| Name | Internet Cafe Simulator 2 |
| Updated | |
| Compatible with | Android 5.0+ |
| Last version | 1.0 |
| Size | 2.3 GB |
| Category | Simulation |
| Developer | Cheesecake Dev |
| Price | Free |
What You Need to Know about Internet Café Simulator 2
Internet Café Simulator 2 is a business simulation game developed & published by Cheesecake Dev. It has a superior user interface and better game physics that the Internet Café Simulator's old version. As such, you can be sure of a thrilling gaming experience, complete with exhilarating challenges and unique rewards.
The simulation game challenges you to operate an internet café and make profits. However, it has diverse challenges, and you may find yourself fighting thugs and visiting strip clubs! This diversity is critical since it eliminates any chance of boredom.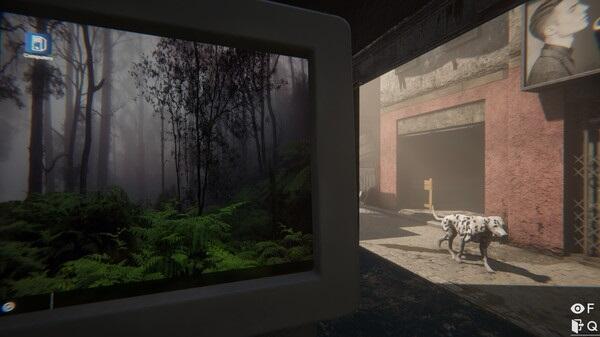 This game is available on different platforms, including Steam, Android, and iOS. As such, you should download the Internet Café Simulator 2 APK Android version and enjoy the gameplay at the comfort of your smartphone. It cost approximately $19.99.
An Immersive Gameplay
This game requires you to operate an internet cafe. You will have to offer diverse services that attract different clients. Moreover, you will need to take care of the equipment in the café and pay security guards regularly.
However, during your internet café operations, you are likely to face challenges from thugs who want you out of business! Therefore, expect the unexpected while playing this game.
Additionally, you must unleash your creativity to outsmart your competition. For example, offer discounts to draw customers. You can also employ clever advertising strategies to get the word out about your business!
The more creative you become, the more money you will make. As a result, you can quickly pay off your brother's debt and get him out of detention.
Customize Your Internet Cafe All You Want!
The best thing about this game is that you can customize your internet café to suit your desires. You can choose the equipment you want online, buy furniture of your choice, and hire employees for gaming services or support.
Keep in mind that all of these are critical since they determine how much money you make. As such, focus on these aspects to maximize your chances of success. You can even decorate the internet café for a truly immersive experience.
Most importantly, you should consider buying a generator! This will ensure that your café has the electricity it needs at all times. Remember, life without electricity means no internet and therefore, unhappy customers!
Fight Off Thugs!
Remember that this game is set in a crime-laden region. As such, you will face challenges not only from robbers but also from thugs!
However, do not fear these enemies since you can defeat them with your fists or hire security guards to handle the situation.
Besides, you may visit strip clubs and call girls who can distract opponents. They will even steal equipment from your competitors. As such, these are vital resources to ensure that you attract more customers and make more money.
You'll not be obliged to play the straightforward businessman! You can enter into a variety of exciting and dangerous situations that allow you to fight, play strip clubs and call girls, and even earn illicit money. Your primary goal should be money accumulation, regardless of how you get it.
Unique Features of Internet Cafe Simulator 2
Advanced Game Physics. The game is characterized by realistic physics of movement and characters' behavior. This brings the gaming experience to unmatched level!


Customize Equipment. Apart from modifying the appearance of your internet cafe, you can also choose equipment that adds more value to your services.
Offer a Variety of Services. You can choose from a variety of services that will attract the customers who visit your internet cafe. These include arcade games, internet access, and computer rental.
Functional Shop System. If you offer products in your café, their availability is critical to your success. Besides, this adds another layer of realism to the game!
Hire Employees. Apart from playing the game yourself, you can also hire employees who will help run the business on your behalf. You can even establish relationships with them that determine how efficient they are at their jobs!
Multiple Weapons. The internet cafe is a crime-infested region, and you must defend your business from criminals and thugs! You can do this with ease by purchasing or hiring weapons of choice.
Highly Responsive User Interface
The user interface is designed with convenience in mind. As such, you won't have any problem finding the controls you need, whether it's modifying equipment or monitoring your inventory!
Its 3D graphics and immersive sound systems also ensure that you get an unforgettable gaming experience, with everything under your control.
Internet Cafe Simulator 2 APK
If you want to access all premium features free of charge, you should get the Internet Cafe Simulator 2 APK download. This app also makes it possible to enjoy unlimited money, making your progress easier in an ad-free environment.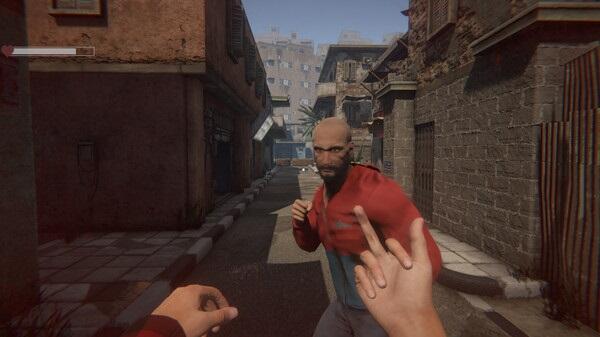 The game is fun. You can have an exciting time customizing equipment, modifying the appearance of your cafe, spying on the competition, and establishing relationships with employees!
Conclusion
If you want a fun and immersive time in an internet cafe, check out the Internet Cafe Simulator 2 APK. It allows you to experience the game to its fullest without annoying commercials! You'll love every minute of it.