Infinity Ops APK 1.12.1
There are many interesting FPS games you can download now. Infinity Ops APK is a cyberpunk FPS multiplayer game! Enjoy it with friends and dominate.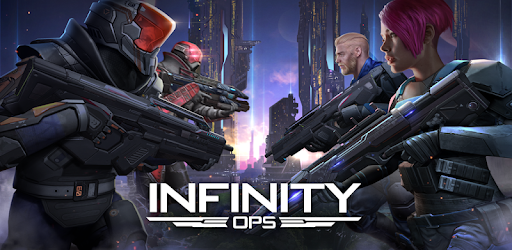 Download Infinity Ops APK – Sci-Fi FPS
Do you play a lot of FPS games? There are a lot of exciting and unique games in the genre of shooting today. It's one of the most popular genres worldwide, with games such as Call of Duty, PUBG, Rules of Survival, and more taking the top spots.
But if you're craving for something different, then you can install and try Infinity Ops right now! This is a cyberpunk FPS multiplayer game that is so unique.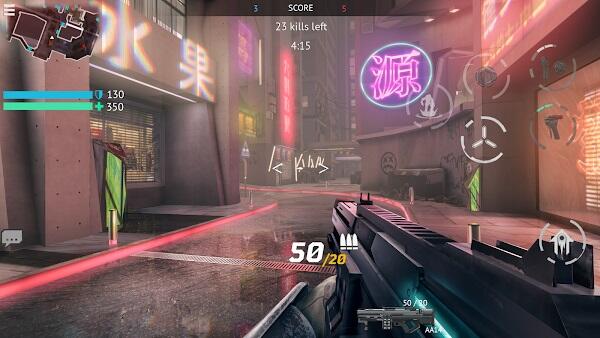 Most FPS games today are either set in the city or the jungles. There are many games today that feature the standard type of FPS that everyone's familiar with. But this one from Azur Interactive Games Limited lets you enjoy a whole new game set in a sci-fi cyberpunk universe.
Here, you can enjoy all sorts of cool guns, from plasma rifles to laser machine guns and more. There are all sorts of tricks you can pull while running tanks to the low gravity effect!
Cyberpunk FPS
With so many available shooting games today, players can choose a lot of them now. Many people try a different shooting game each day and stick with what makes them happy.
Since there are a lot of FPS games available now, you can end up in a hole where you'll find a lot of subpar shooting games. Only a few shooting games deserve your time since most of them are regurgitated garbage. One of the FPS games that you should pay attention to is Infinity Ops!
This is a highly unique shooting game since it's set in a cyberpunk world. This means that everything you see here is high-tech, and you'll enjoy a futuristic world.
Here, you'll be able to arm yourself with the latest weapons that shoot lasers, plasma energies, and even regular bullets. You can even use grenade launchers and jetpacks so you can fly up in the air. You don't even need jetpacks as this game has low gravity, which you can use to your advantage.
Here, you can enjoy original maps, easy controls, and clans that you can join in.
Features of Infinity Ops
If you're someone who's looking for the best FPS game to play right now, then download Infinity Ops!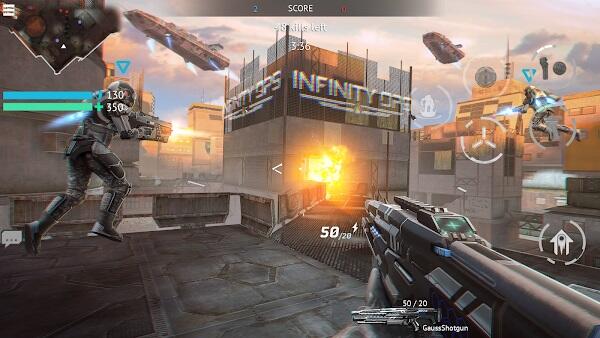 Exciting FPS – You can find many excellent and exciting FPS games on the Google Play Store today. The store has so many games that you can play, which features shooting and battle royale. Whether you're a beginner or not, you'll find thousands of games that you can enjoy right now.
But if you're someone who's looking for something unique, then you should ditch the top searches and dive straight to Infinity Ops! This FPS game features a cyberpunk theme which you'll genuinely enjoy.
In this game, you can have fun as you fight enemies in various game modes. This is a multiplayer game so that you can fight players from various regions worldwide. The game modes include Team Deathmatch, Deathmatch, Hardcode, Duel, Battle of Snipers, and Custom Games.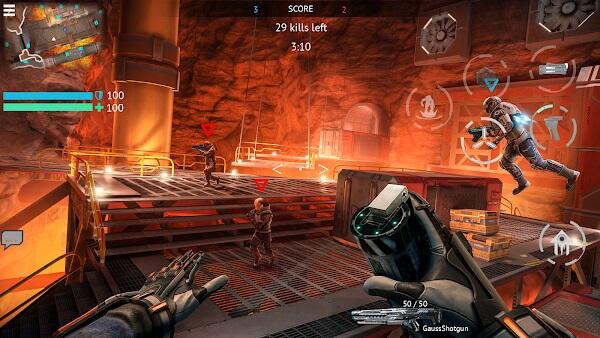 There are a lot of characters that you can equip here, such as Tank, Medic, Killer, Assault, and Recruit. Each one has unique skills that you can use in the game, which makes it infinitely exciting! Plus, there are unique and futuristic weapons here that you can use.
Cool weapons – If you're looking for something cool to play, then Infinity Ops should be at the top of your list. This one lets you enjoy so many cool weapons that offer futuristic gameplay. There are laser machineguns and, plasma rifles, and even grenade launchers you can use.
There are regular guns such as KGS, M3, RSS Gun, GL-1, M4K, Scorpion, Dual MPS-37, Assault Rifle, Pistol, and more. You can also use drones here, such as Apache, Bastion, Salve, and Cobra.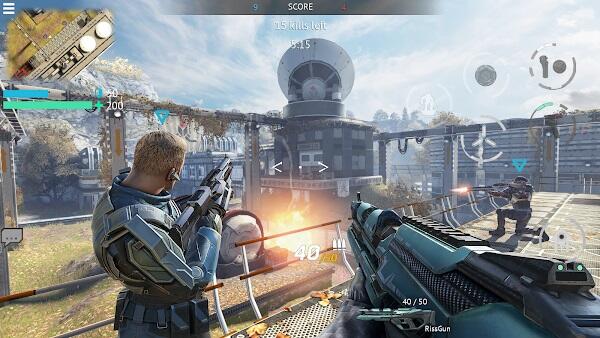 Game modes – In this game, you can enjoy many game modes to play in. There's the Team Deathmatch mode, the classic game mode where two teams battle it out until the time expires.
The team with the most kills wins the match. Then, there's the Deathmatch, where everyone is for themselves! There's also the Hardcore mode for experienced players to try. You can also create a custom game with your own rules that you can play with your friends!
Jetpacks and low gravity – What make Infinity Ops exciting are the jetpacks! They allow players to move quickly so they can execute different play styles. The low gravity in the game also helps players jump far and high to do many tricks in the air!
Download Infinity Ops APK
If you love to play a unique FPS game, try Infinity Ops apk unlimited everything and enjoy a futuristic battle today!