Illusion Connect APK 1.0.48
Download Illusion Connect APK Latest Version Free for Android to build and socialize with Radiants. There are different gaming modes to play in Illusion Connect.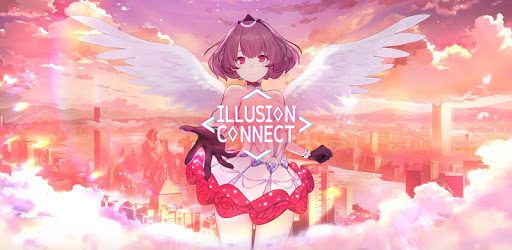 Illusion Connect is among the recent releases from Superprism Technology Co., Ltd. This is a role-playing game that has already recorded thousands of installs on Google Play Store. What's amazing is that you can install it on both old and new Android devices.
It is important to note that the content of this game is rated 12+. Also, the game features sexual innuendo and other interactive elements you can enjoy. Download this game now to answer the call of justice and also defend reality as you fight enemies.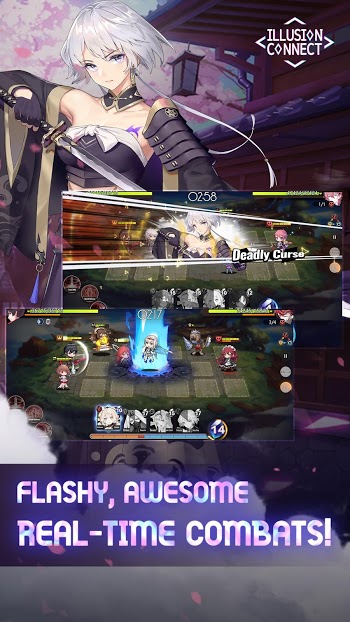 This is a strategy game, and with it, you can build Radiants, interact, and socialize with them. It is worth mentioning that you can enjoy the different social modes of the game. Another thing to note is that there are over 50 Radiants for you in this amazing game. You can use them to create a unique lineup and also dominate nightmares.
Amazing Features
There are so many things to behold and enjoy in Illusion Connect. Here are some of the amazing features of Illusion Connect: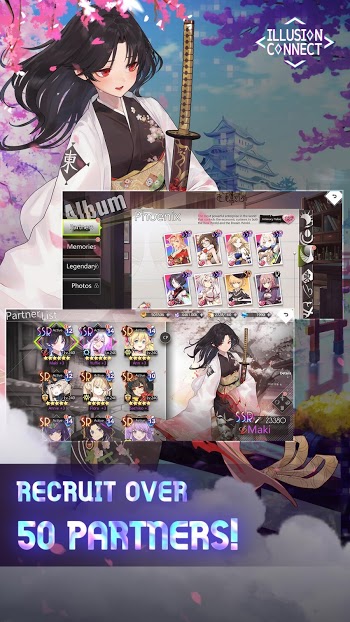 Real-Time Battles: This is one of the amazing things about this real-time strategy game. It is a fast-paced game, and you'd enjoy the real-time battles in it. You can also command the Radiants you create and be their leader.
Tactical Combats: Coordinate the main character and your Radiants with different strategies. You can also build powerful and awesome teams to save the day.
Cast of Heroes: It is important to learn the experiences, hobbies, and backgrounds of each Radiants. As mentioned above, there are more than 50 Radiants in this game. It is worth mentioning that there are different customizable styles for the Radiants.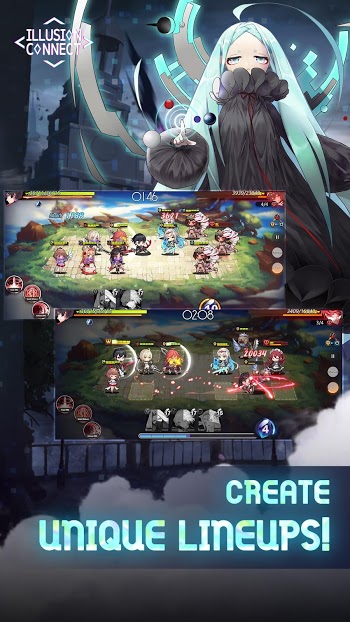 Advance with your Radiants: Once you have created and customized your Radiants, you can also use them in combats. This will help you learn more about them. Create a strong bond with them and have more powers against Nightmares.
Build a home: This is another amazing offer from the game. You can now design your home and make it unique. There is different furniture to arrange in your home. Make it comfortable for your main character and also for your Radiants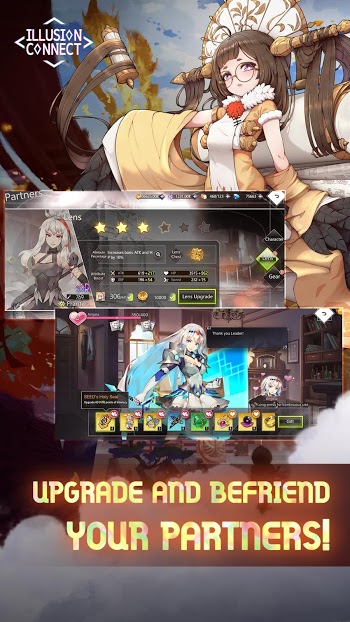 You can now enjoy all these features on your mobile device. Download the game now.
Illusion Connect APK Free Download
Download the latest version of Illusion Connect to your mobile device and build your Radiants.