Igtools APK 3.0
If you are looking for an IG auto follower's app, you should download IGTools APK latest version. It offers many unique features that will revolutionize your IG traffic.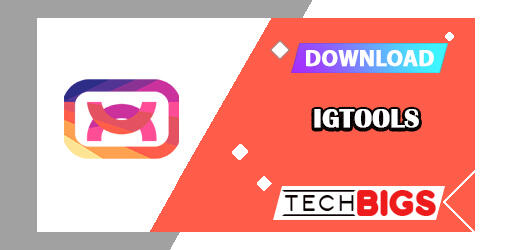 | | |
| --- | --- |
| Name | Igtools |
| Updated | |
| Compatible with | Android 5.0+ |
| Last version | 3.0 |
| Size | 4 MB |
| Category | Social |
| Developer | Melbx Apps |
| Price | Free |
Exclusive Description of IGTools APK Download 2022
Are you an influencer looking for likes, comments, and views of your Instagram content? If yes, then you should download IGTools APK for Android. This app offers genuine-like traffic to your Instagram account. It is specially designed to accelerate your desire of becoming a superstar!
Its user interface is straightforward, ensuring that you access all the features without difficulties. Once you get the IGTools APK free download, you will link it to your Instagram account and watch as your statistics grow.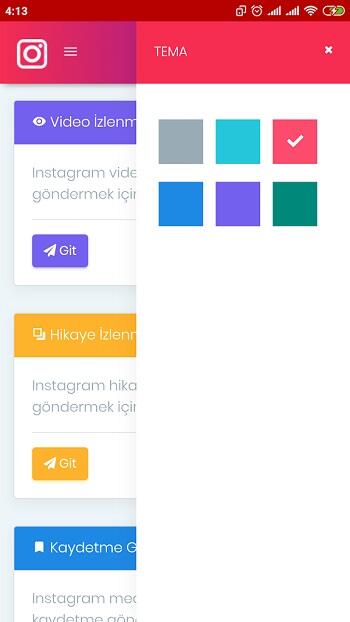 Even better, the new version of the app has added features. If you're using the IG Tools APK old version, you should consider upgrading. You will get more likes, sharing, and commenting opportunities. Even better, the app is only 3.7 MBs, lightweight enough to work with Android 4.0 and above devices.
Why Download IGTools APK?
Instagram is a highly competitive platform where only the best profiles gain more attention and followers. If you want to stay ahead of the curve, you need an application that will boost your statistics and engagement.
IGTools APK is just that application. It helps you to gain more IG followers and Likes using its IG automation tools. You can also share posts, interact with popular profiles, and get direct messages.
This way, you will accelerate your social media journey and become an Instagram star within a few days, weeks, or months – depending on your efforts. This app is easy to use and download. It is exclusively designed for Instagram superstar wannabes, influencers, and power users who want to maximize their followers and Likes.
How to Use IGTools APK
IG Tools is one of the best Instagram auto followers tools because it offers you everything you need to get more likes, comments, and views.
The first step will be to download the IGTools app. Once you're done, log in to your IG account and authorize the app to access your account information. Make sure that your email address and mobile number are correct, or you won't be able to receive notifications about new likes, comments, or direct messages.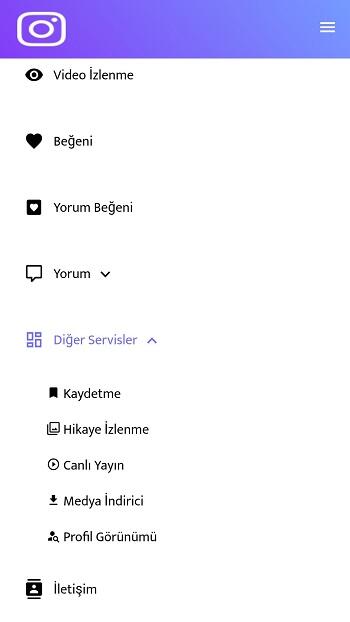 Once you're through with the download process, you should follow these steps to use the app successfully:
Select Sources. You will select between Source 1 and Source 2. Afterward, you should click on the Go button.
Log In to Your Account. Here, you will be prompted to enter your login details. Once you're done, you should click on the Login button.
Enter the Account to Send Followers. When on the homepage, you should select the account to boost. You will also specify the number of followers you need.
Watch Your Account Grow. After a maximum of 2 minutes, you will see all the followers on your profile!
The app will automatically post content for you, allowing you to leave it running without any effort at all. You can also like posts of other accounts or comment on what others posted.
Extraordinary Features of the App
Simple User Interface. The app is designed to be very simple and easy to use. It opens Instagram accounts with just one tap, so you don't have to worry about complicated steps or settings.
Auto Followers Feature. This feature will automatically follow other Instagram users, allowing you to save time.
Auto Live Views. With this application, you can get as many live views as you want.
Unlimited Likes and Comments. The app allows unlimited likes and comments. You can do all this without leaving your phone or computer – it's amazing!
Direct Messages Feature. The app has a direct messaging system that allows influencers or marketers who are promoting products or services to connect with potential customers quickly and efficiently, without any barriers whatsoever.
Auto Post Feature. The app will automatically post content on your account, allowing you to engage with the target audience without difficulties.
Simple Yet Effective Graphics.
The app uses simple yet effective graphics, making it a phenomenal choice for everyone. This allows you to have a modern and attractive Instagram profile. You will also not experience any disorganization on the homepage.
Additionally, the app comes with simple-to-understand customization features. It also has a bookmark feature (it's helpful for power users who want to save time).
IGTools APK Download
If you need more control of the IGTools app, you should get its modded version. This is a modified version of the app that will allow you to tweak it as much as possible. You can also enjoy fresh and unique features, which will make your profile rise to the top of the Instagram game.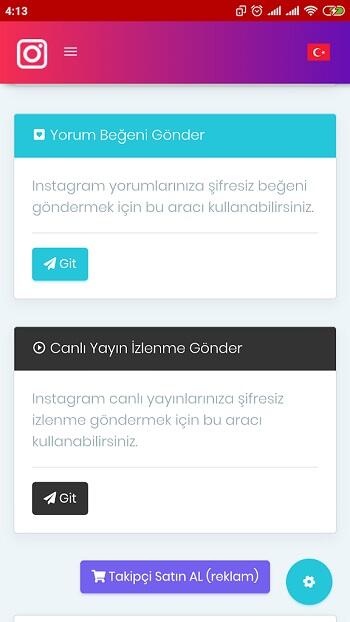 Even better, the modded version has no ads. It is the perfect choice for users looking to boost their influencer or marketing campaigns.
Conclusion
With plenty of Instagram followers, likes, views, and comments at your disposal, you can focus on more important things. You can also get more real followers without spending hours crafting the perfect strategy.
The IGTools app is one of the best choices for influencers who want to rise above the crowd and make an impact in a short period. It is a phenomenal platform with plenty of features to explore and enhance your profile's reach.