Idle Restaurant Tycoon APK 1.37.0
Download Idle Restaurant Tycoon Apk Latest Version Free for Android to build a large restaurant business. Can you become the owner of a restaurant empire?
Ever been to a big restaurant and wondered how it grew to become that successful? Imagine all the efforts of the manager of the restaurant. Running a business and growing it to an empire requires a unique level of dedication. You can start one by download Idle Restaurant Tycoon on your mobile device.
This game will let you experience what it's like to own a restaurant empire. You'd be able to get profit when as you manage your new business. Idle Restaurant Tycoon is a new game with a unique gaming experience for its users. In this game, you'd be in full control and can decide how you want to become rich. Prepare food, renovate your restaurant, and do other things to build your restaurant empire.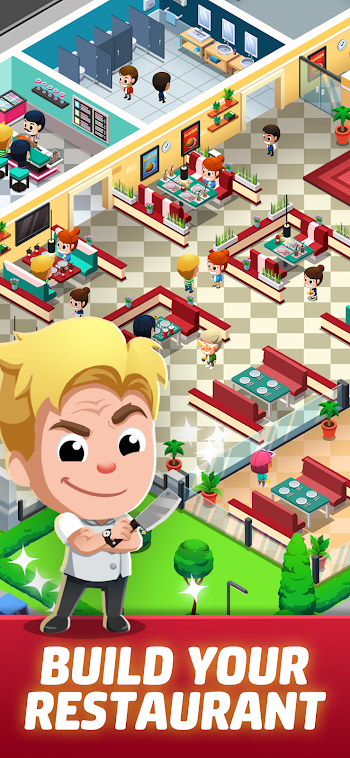 Idle Restaurant Tycoon is an amazing simulator for mobile users. Get this game on your phone without thinking twice. Unlike other cooking games, it is without endless tapping. Therefore, you'd have a completely new experience compared to other tapping games.
Here are some interesting things to do if you want to create a unique restaurant story when playing: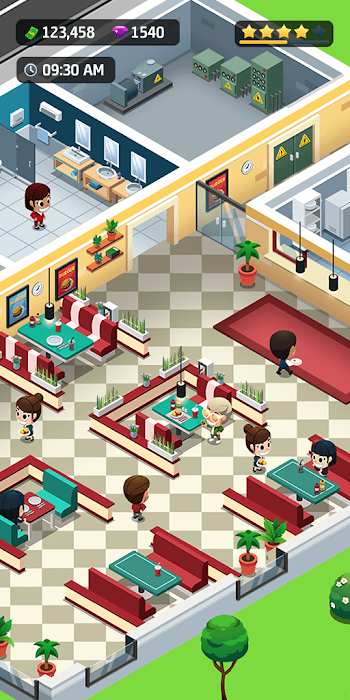 Hire the best and most reliable chef and select the best staff. Become an efficient manager and manage finances professionally.
Use this game to expand your millionaire cooking business
Explore worldwide adventure and take your cooking skills to different places.
There are different interesting and amazing things for you in this game. You can also discover kitten stories when you play Idle Restaurant Tycoon. The management strategy will let you earn more as soon as you discover it. Another cool thing is earning money, both offline and online. Download Idle Restaurant Tycoon and open as many restaurants as you can.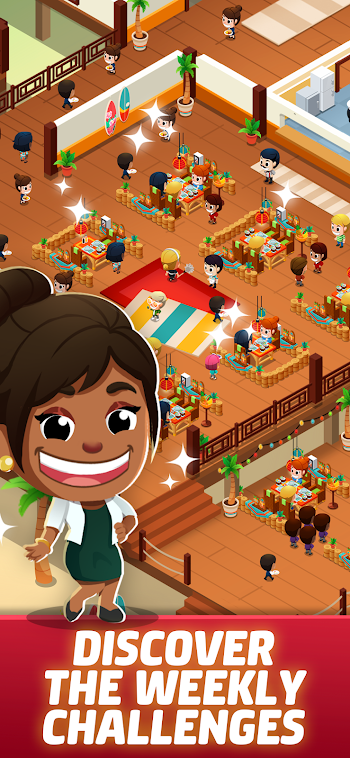 Do you want to start a new cooking adventure? Then Idle Restaurant Tycoon was made for you. Serve tasty food prepared by you and your master chef. Remember that your customer's satisfaction is your number one priority. Therefore, you must do everything to ensure that they are satisfied if you want to succeed.
One thing you must note is that you can upgrade your chef in this game. This will only make your customers happier because the chef will be more enhanced.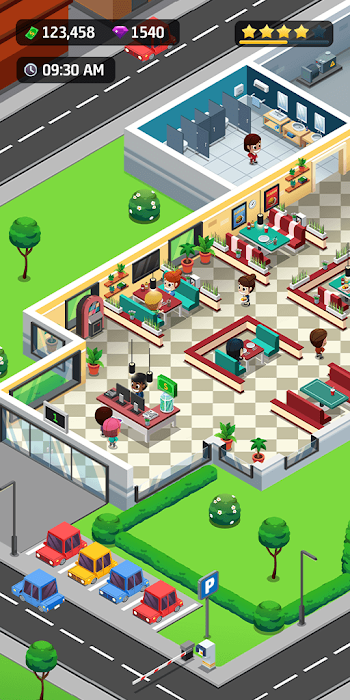 Idle Restaurant Tycoon will let you enjoy the best cooking adventure on your mobile device. Download the game now.
Idle Restaurant Tycoon Apk Free Download
Get the apk on your phone and improve your cooking adventure experience. Pretty sure you'd like to get rich. Download Idle Restaurant Tycoon Apk if you want your restaurant empire to grow superfast.
Idle Restaurant Tycoon apk is free to download.
Conclusion
Download the latest version of Idle Restaurant Tycoon to start growing your restaurant empire. Hire the best chef and prepare delicious dishes.