Idle Railway Tycoon APK 1.560.5086
Download Idle Railway Tycoon APK Latest version and become an established railway tycoon in the region! You must have an eagle's eye to spot business opportunities.
Everything You Need to Know about Idle Railway Tycoon
Idle Railway Tycoon is one of the most realistic railway simulation games you'll ever find. It has unique graphics that give a near-real experience of being a station master.
The developer, Daily Fun, used advanced game physics to ensure that you get HD experiences. If you want to test your abilities to run a business, download Idle Railway Tycoon for Android.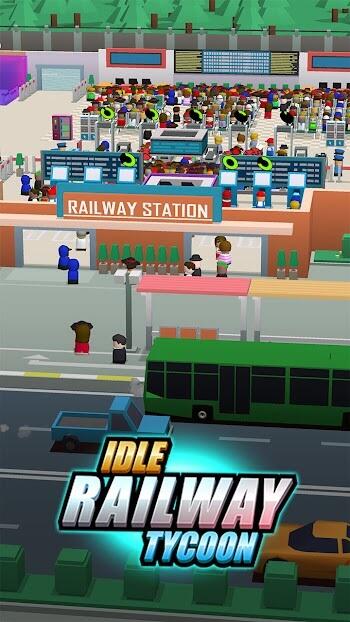 You will manage trains and build a world-class railway station at the comfort of your smartphone. Even better, it only requires 74M of your storage space and an operating system of 5.0 and up.
Tips on How to Play Idle Railway Tycoon like a Pro
As an entrepreneur, you must first come up with a business model that is uniquely yours. You have to know your clients well before delivering the best train service for them.
Once you've decided on your approach, you should put all your energy into executing it properly. If it means securing permits from local authorities, do so. Even if some rules are restrictive, always remember that your goal is to have an efficient railway.
Before you begin operations, survey the area first. That way, you can use the right materials and avoid unnecessary expenses. Also, be sure to work with reliable suppliers for your materials.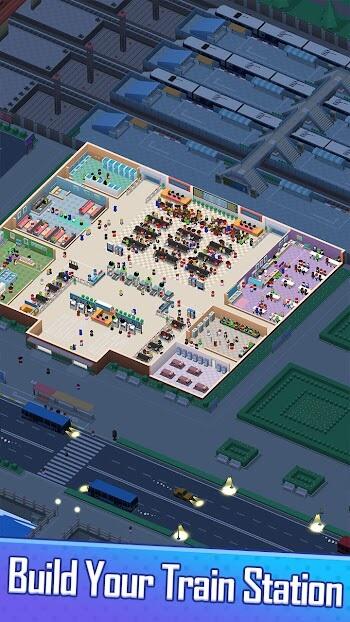 Now it's time to put everything together and start operations. Let everyone know that you're open for business. Ensure that everything goes well from day one until the very end.
An Unforgettable Gameplay!
You will play as the station master, and your primary obligation will be to run a railway business from scratch and compete with other tycoons in your region.
In Idle Railway Tycoon, you slowly make money from your customers. However, their numbers will increase over time. If they grow impatient, the game ends and your dream is destroyed.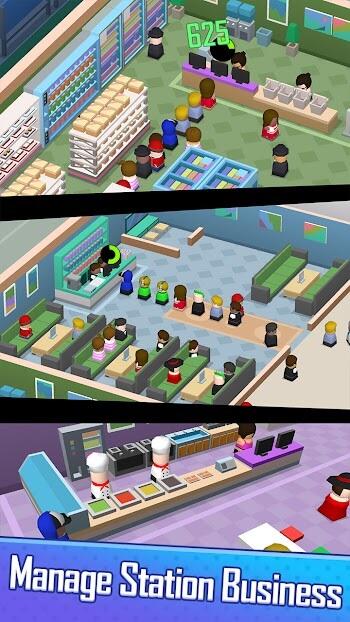 With a little practice and luck, you can do very well in the world of railways. The more you progress, the easier it gets to manage trains and stations. If you're not satisfied with your business model, you can always adjust strategies at any time.
Here are some of the rules that should guide your operations:
Always Make Your Customers Happy. You should have comfortable seats, leisure zones, clean restrooms, and other essentials all the time.
Make Your Trains On Time. If your trains are always late, you lose customers in no time. Even if it's just a few minutes delayed, they will be upset.
Don't Allow Vandalism in Your Train Station. Set up security cameras and alarms when your station is already complete.
Diversify Your Income Streams
When you already have huge track work, add more trains and routes or set up express services. You can also use ad placements in your station or run commercial shops for additional profit.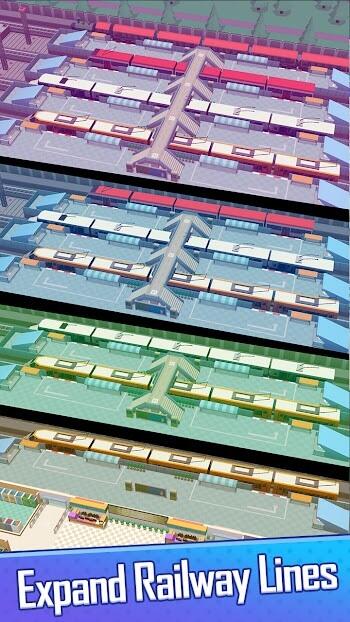 If possible, you can also add eateries to the station. This way, your customers can buy snacks and drinks, which will add to your revenue.
There's so much to discover in Idle Railway Tycoon! You can unlock special upgrades with in-app purchases, such as the ability to set up ticket booths and fences. No matter how things go, always remember that patience is key when it comes
Unique Features of Idle Railway Tycoon
The game has outstanding features that make it stand out from the rest. They include:
High level of automation
A wide variety of trains
Many unlockable routes (more than 100)
Availability of idle gold coins, cash, and other treasures even when you are offline
Superior Graphics and Sound Systems
Idle railway tycoon comes with HD graphics and cool sound effects making it a fun and exciting game you can play on your phone or tablet.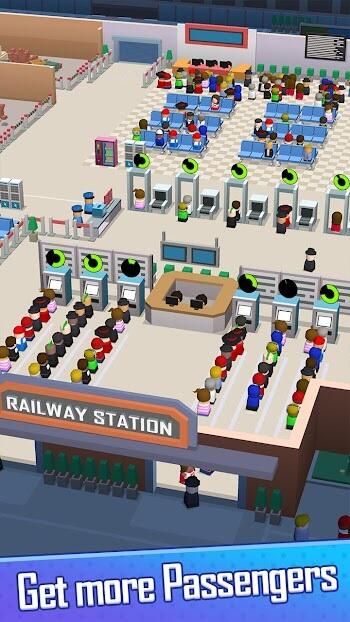 The game is available for free download in Google Play, and it does not require special permissions! However, it offers in-app purchases ranging from $0.99 - $99.99 per item.
Idle Train Station Tycoon APK
If you want to have more control over this strategy game, you should download the Idle Train Tycoon APK. This version offers several advantages over the original version, including:
Conclusion
Train games are a hit nowadays, and Idle Railway Tycoon is simply one of the best there is! It increases your knowledge about trains and how to manage them.
The graphics and sound effects will keep you hooked for hours as you beat each level and unlock new things. There's so much to do that the game never gets old even after countless hours of gameplay!