Idle Museum Tycoon APK 1.11.13
Do you love museums, art and making money? Then, download Idle Museum Tycoon so you can create and manage your own museum and get filthy rich!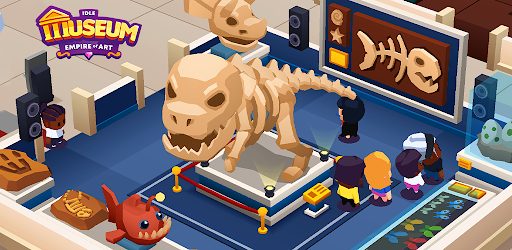 There's a lot of fun to have on idle games. These mobile games usually have the most interesting topics and they allow you to get rich by continually running even when you're not playing. So, if you're looking for a unique idle game today, then Idle Museum Tycoon is the best choice! Made by Pixodust Games, you're sure to have a fun time with this game.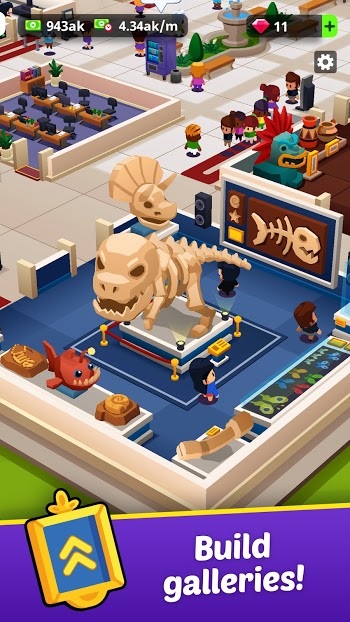 In this game, you're going to renovate, construct and repair your museum! At first, you're only able to create common art pieces but as you get more money, you'll be able to unlock more! Depending on the attraction, you can attract thousands of visitors so you can make money even while sleeping. There are all sorts of art pieces you can collect such as paintings, galleries, and many more! There are different art categories in here that you'll enjoy managing!
Manage Your Own Museum
Have you ever been to a museum as a kid? It doesn't matter what it is, it's just a thing of beauty, right? For art addicts, museums are a place of wonder, creativity and pure haven. But what would you feel if you had an entire museum to manage and make money out of? If you want this to happen, download Idle Museum Tycoon now.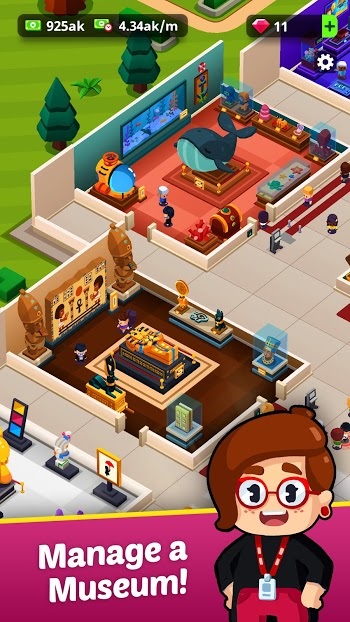 In this idle game, you're in charge of managing an entire museum to make idle profits. To do this, you'd need to erect different types of art galleries and pieces. There are a ton of exhibits you will manage such as Egypt, Space, Jurassic, Renaissance, Contemporary art, Green and Roman art, Modern art, Africa, Nordic history, Pop art and many more. As you unlock more exhibits, you'll get more visitors so you'll earn more money! See the museum flourish in real time as you erect new pieces and get exciting visitors in the museum. You can also upgrade several things such as the waiting line, guides and golden tickets!
What You Can Expect on Idle Museum Tycoon
What would it be like to have a museum of your own and make money? In Idle Museum Tycoon, your question would be answered as you manage your own museum!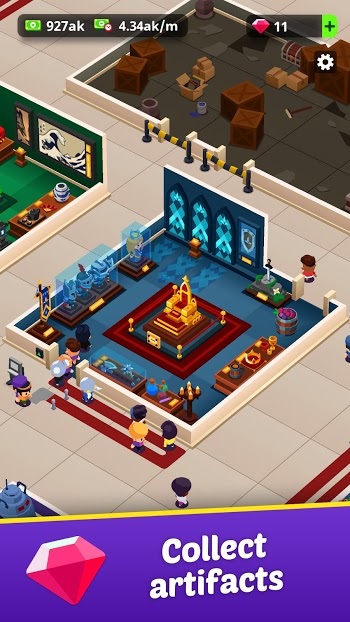 Manage different exhibits – If you've been to a museum before, you'll probably love this game. Idle Museum Tycoon allows players to manage and make idle profits on their museum. Just like any other idle game, the goal is to make sustainable money by continuously unlocking new things and upgrading to make the overall experience better for the customers. That's why in here, there are a lot of exhibits to manage. These include Jurassic, Egypt, Space, Modern art, Asia, Africa, Pop art, Nordic History, Renaissance, Contemporary art, Mesoamerica, Greek and Roman art and many more. There are a lot of things to install such as dinosaur fossils, art paintings, musical instruments, sculptures, and many more artifacts.
Earn money even when you're offline – The great thing about this game is that it's idle. This means that even if you're offline, you'll continually earn cash! This is because the museum is open all the time so you will get visitors all day. This means that even if you don't play for a day, you can come back and reap all the earnings. But if you want to earn a lot, you should unlock and upgrade things as well to manage the money.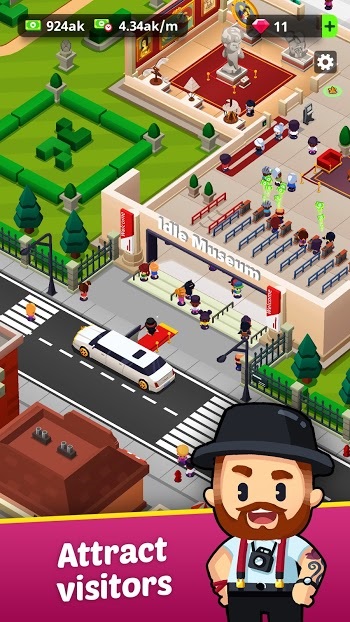 Upgrade things and hire guides – As a tycoon, you'll need to exhibit good money management skills. This means that you should be constantly upgrading the exhibits that you have to increase the number of visitors that it gets and ultimately your earnings. Your earnings depend on the level of the exhibits! Then, you can also upgrade the waiting line to accommodate more people and to hire more guides. Lastly, you can also upgrade the golden tickets to charge premium money! In the quest, you'll see a lot of things you can do for the whole day to improve your earnings!
Win prizes through trivia games – But even if you earn money while offline, sometimes it isn't enough. This is why Idle Museum Tycoon hosts some cool trivia games for you! Here, you can test your knowledge on different subjects and earn money! The subjects include, Culture, History, Middle Age, Art, Music, Science, Ancient Civilizations and more! Test your knowledge now to earn cool prizes!
Realistic 3D art models – From the gameplay to the smooth animation – the developers have done a tremendous job of bringing this game to life. You'll see the visitors in real-time complete with their emotions as emojis.
Idle Museum Tycoon APK
Do you love museum and art? Download Idle Museum Tycoon and make idle profits by managing your own museum!