Ice Cream Inc APK 1.0.67
Download Ice Cream Inc APK – latest version – for Android to make your very own dream ice cream flavors and serve them up out of the ice cream dispenser.
Do you love ice cream? Exactly, who doesn't love ice cream?! With Ice Cream Inc, you get to make your very own ice cream using the flavors in the dispenser. Create your dream flavors and then try them out in real life – the store is all yours, so get creative now.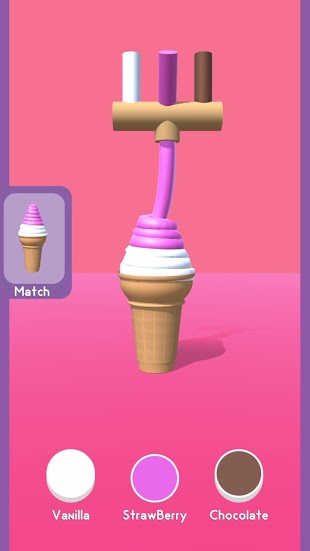 The premise of the game is to make the ice cream cones look like the ones in the pictures. You'll have three flavors to combine to make this a reality and then you'll get a percentage score based on how much your creation looks like the real thing.
Pour that ice cream, man!
The flavors that you have will change throughout the game and you'll be able to build different concoctions depending on which ones you have available. Will you be able to make the ice cream look exactly how it does in the picture? It's not as easy as you think.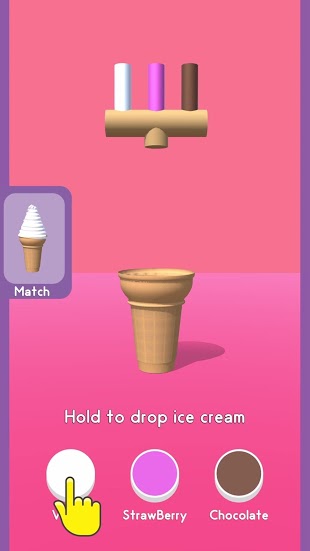 This game is ideal for children to play and it'll teach them how to unleash their creativity in a fun and simple way. The game deals a lot with colors and pattern recognition, which is useful for getting children to explore and pay more attention to their surroundings.
If you take a quick look at the reviews of the game, then you'll quickly notice that it's also great for adults who want to relieve stress after a long day of hard work. There is really no limit to how stress relieving this game can be!
Whatever your age, the ice cream doesn't care. Get behind the dispenser and whip up what your customers want in order to have a successful ice cream shop.
Ice Cream Inc APK
Download the game now to have fun and relieve stress. Which flavor is your favorite? Try the game and find out.