How to Play Rebirth Island – Call of Duty Black Ops Cold War
CoD Blacks Ops Cold War Season 1 has been released. Now is your chance to join in the FPS action. Learn how to play on Rebirth Island in Warzone. This is a new map introduced with the Cold War battle pass.
🔫 Call of Duty Black Ops Cold War 🔫
Treyarch has outdid themselves, once again. Following the 2020 year, is a new Call of Duty game for everyone to enjoy. Introducing – Call of Duty Black Ops Cold War. This game serves as a direct sequel to the original Black Ops in 2010. Therefore, this is also a prequel to the game CoD Black Ops II in the year 2012.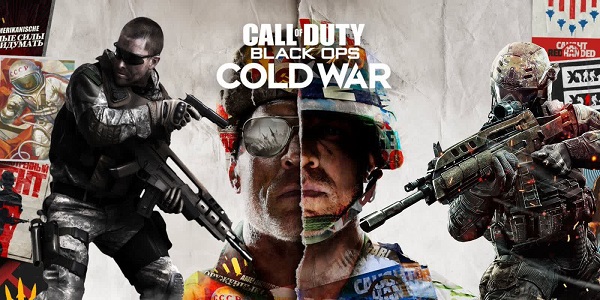 You can play Cold War on Microsoft Windows, PlayStation 4, PlayStation 5, Xbox One, and Xbox Series X/S.
Over the years, the BO series of CoD games have lost a certain "touch", so to speak. Luckily, Cold War brings the series back to its roots with all of the nostalgic elements of the original. The only minor issues go back to the amount of content. Unfortunately, CW is lacking in a lengthy campaign, as well as multiplayer content. This isn't too big of an issue to distract from the amount of fun the game still brings to fans, old and new.
🔫 Call of Duty Warzone 🔫
On the other hand, Warzone is a game mode that has been integrated into Black Ops Cold War. This is the free-to-play battle royale game mode made available since March 2020 on Microsoft Windows, PlayStation 4, and Xbox One.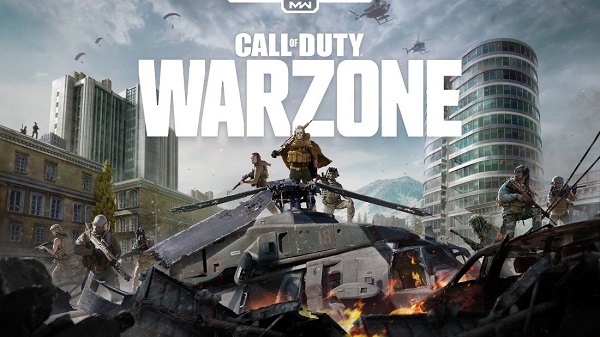 Not only is Warzone an online multiplayer game featuring 150 players competing, but it's also cross-platform compatible. That means players across any platform are able to compete against one another and progress across different consoles.
Call of Duty Warzone Game Modes
One major difference between Warzone and other Battle Royale games is the fact that this one can hold 150 players. Usually, other BR games can only hold a maximum of 50 players at a time. This means you'll have more competition in the long run.
Anyways, there are two main modes in Warzone for people to enjoy at any time. Besides the limited time event matches, these will usually be your only options:
Battle Royale: The first of your two choices will be the basic Battle Royale Mode. Unlike other BR games, death does not necessarily spell the end for you. Rather, you are sent to the Gulag, where you compete one-on-one with another player to claim a revive.
Plunder Mode: Next, Plunder Mode is a bit different from your traditional Battle Royale experience. Instead, teams will need to scour the map and locate cash until $1million has been obtained. After, there will be an overtime round where the currency is increased by 50%. The team with the most cash in the end is declared the winner.
Warzone's Rebirth Island
With Black Ops Season 1, comes a few new additions for players to look forward to. One of these things is the new map that has been introduced, Rebirth Island.
This map is specifically designed for a smaller amount of players to be within the map at one time. In fact, there can only be a total of up to 40 people at once. In the end. This will lead to a much faster paced and intense battling experience.
What to expect from Rebirth Island?
Here are some important details regarding the new map that you should be aware of: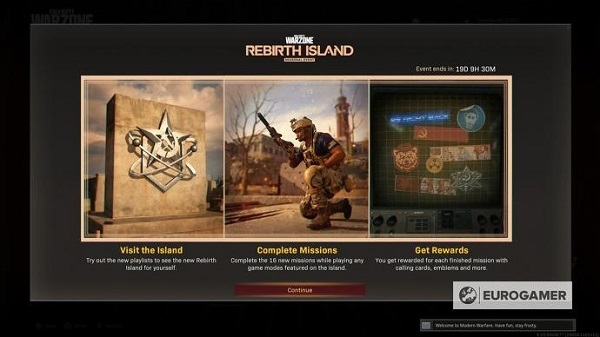 🔫 Rebirth Island is a smaller than usual map to play on. Only able to host up to 40 players at a time.
🔫 There are a variety of different and iconic areas of importance scattered about. These include the Prison Block, Bioweapons Labs, Harbor, Decon Zone, among others.
🔫 A brand new Gulag is also available.
🔫 Attack Helicopters and other vehicles are now accessible in this map.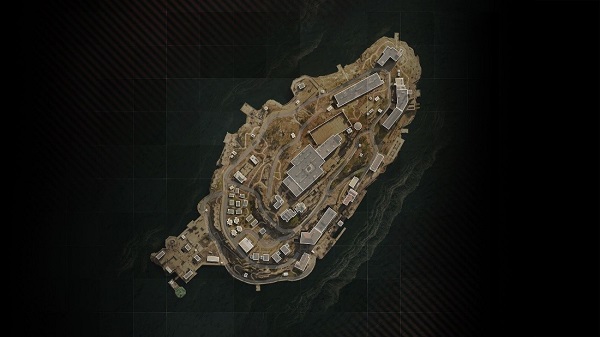 Although, despite this new map being made available with the new season, it's quite difficult to access. A lot of people would miss the opportunity to play on Rebirth Island, before they can even realize it was present. To this extent, we will explain exactly how to play Rebirth Island in Warzone.
How to Play on Rebirth Island – Explained
One thing to take note of is that Verdansk, the main map of Warzone has not changed. This is still the base location for all game modes when playing. However, Rebirth Island is still made accessible in specific playlists.
With that being said, you'll need to the select Resurgence Trios playlist in order to play on Rebirth Island. This is currently the only reliable way for anyone to be able to enjoy this new map on CoD Warzone.
So, the first thing you'll need to do is enter the playlist. From this point, patience is key. Wait until you have fully loaded into a lobby with other players. On the bottom left corner of your screen, the map in which the match is played will be displayed here.
Now, if you haven't gotten the map that you want, just back out of the playlist. Then, reentering and repeated the process is all you can really do. Continue this until you're able to get Rebirth Island as your map.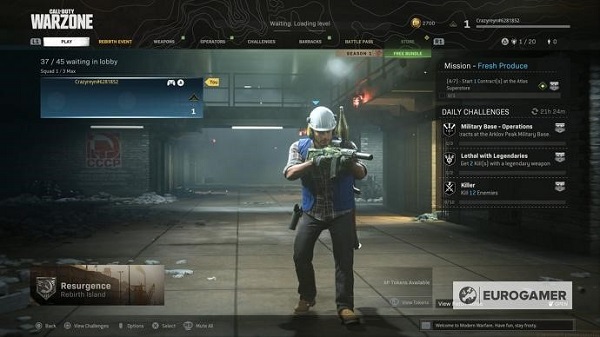 As of now (Dec 2020), Resurgence Tri is the only way for you to play Rebirth Island in Warzone. However, there will be a Quads playlist releasing soon enough. And, this new playlist will also contain Rebirth Island as a playable location.
In the meantime, all we can do is wait for this new playlist to become available to the public. Until then, all we can do is settle for Resurgence Trios and a little bit of patience on our end. That is the only confirmed method, unless something new pops up within the community.
Conclusion
The given method on how to play Rebirth Island in Warzone is actually quite annoying. But, this is the only way for it to happened. Let's all wait until the map becomes available to more game modes. In addition, we can pray that levels will soon become selectable.