How to Make Jewels in Kingdom Hearts Union X Dark Road
Let's Talk the Basics
The Kingdom Hearts series has taken the entire world by storm. Of course, the Square Enix and Disney crossover game has been around for nearly 2 decades now and still has a growing fan base.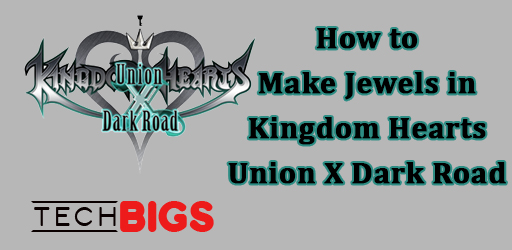 And, besides the convoluted plot and story, the games are always a magical treat for players of all ages. One of the more overlooked games is Kingdom Hearts Union X Dark Road, the newly updated mobile game. Now that it has implemented the upcoming of Xehanort, there will be much more hype behind the game.
And for all of you keyblade wielders who play Union X, we understand your need for Jewels, and reluctancy to spend money. So, we've made a quick solution for you guys...
How to Make Jewels in Kingdom Hearts Union X Dark Road
So, now that we've discussed all of the basics, are you keyblade wielders ready to learn just how to get Jewels in King Hearts Union X? Don't worry, all of you guardians of light will be able to afford the best Medals in the future. All you need to do is follow along with this guide and understand how it's done.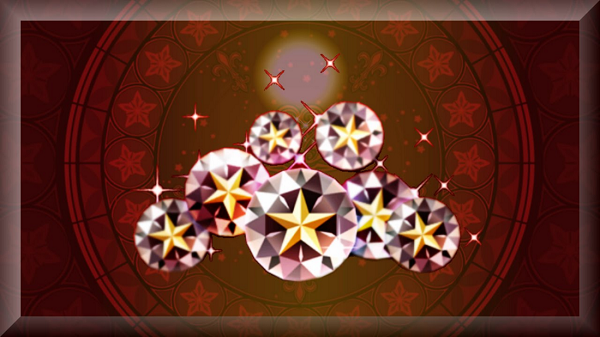 Note: These methods will require you to play the game on a daily basis and always be aware of the latest news. As such, as long as you're willing to put in at least an hour a day, this can be achieved.
To get started, there are various methods associated with making Jewels. There is no one-trick or all-access method in receiving the premium currency of the game. The o ly thing that is required is patience.
Without further ado – Here is how to get more Jewels in Kingdom Hearts Union X Dark Road…
Method 1: Daily Login Bonuses
The first and most obvious way is given to you the very second that you open up Union X on your mobile device. This method is through the Daily Login Bonus.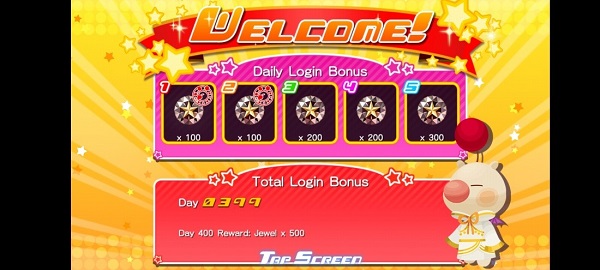 Basically, ever time that you login to your account, there will be free Jewels waiting for you! This method is reset after every five days, with your total bonus increasing with more consecutive days. As you can see, for this method to work, you will need to be active everyday for at least a single second.
This is how it works:
1st Day: 100 Jewels
2nd Day: 100 Jewels
3rd Day: 200 Jewels
4th Day: 200 Jewels
5th Day: 300 Jewels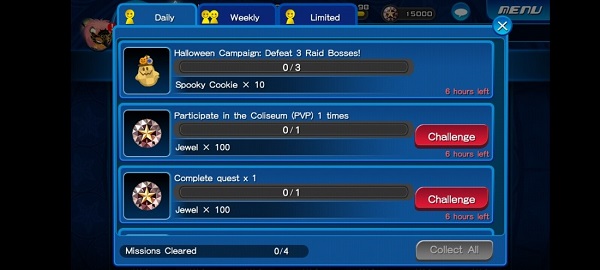 That's 900 premium currency in just 5 days! And this amount adds up; you can potentially make at least 1100 Jewels every week.
And that's not all, your Daily Login Bonus goes towards your Total Login Bonus. This will reward you after about every huge milestone of your active logins. The amount of Jewels rewarded here are usually 500. Bam! That's even more sweet minerals just being given to you for nothing.
And, we're not done yet, we've only just scratched the surface of different methods.
Method 2: Daily, Weekly, and Limited Time Tasks
The second method to get more Jewels in Kingdom Hearts Union X Dark Road would be through the various tasks. Every day, week, and month, there will be specific tasks that can be done for a set amount if jewels.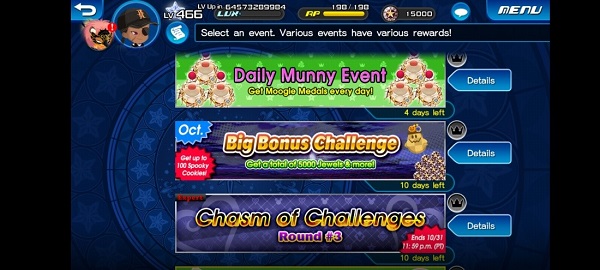 Daily tasks can be done for around 30 Jewels each, while weekly are 100 each. In total, you can receive up to 3100 Jewels in a given week from this method. That's already one banner pull from completing simple tasks every week.
However, you will not be able to complete any of the weekly tasks without joining a party of other players. So, this will become a team effort. In addition, those tasks will become more simplified with the help of your party members. Considering, most of these weekly tasks are done through Union Quests, earning Lux, and Raid Bosses, you'll need a party to make these more doable in a week. Regardless, any game is always more fun when you have others to enjoy the it with you.
Method 3: Event Quests
Event Quests are one of those things that you will need to keep an eye out for. Every once in a while, there will be special events with Jewels as a reward. If you keep a sharp eye out and remain attentive, you'll find yourself stacking up currency from these events.
Method 4: Story and Hard Mode
And then, there's the Story Mode and Hard Mode of Union X. While playing through the story of the Dandelions and past of the main series, you'll earn hundreds to thousands of Jewels along the way. Of course, this limit is finite, but if you have been ignoring the story, this is a good time to catch up.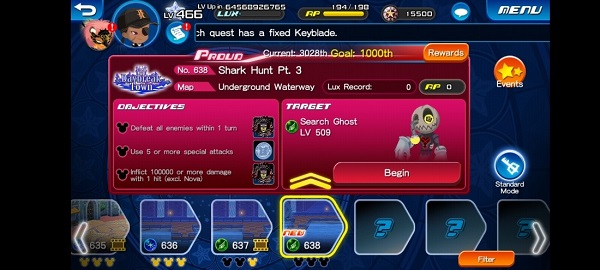 Especially with the Hard Mode. These challenges will continue to reward you with even more Jewels.
Method 5: Union Cross
Union Cross is also another quick way to earn a few more Jewels. Union Cross will have a few events every week or so. This way, there is always a steady flow of more Jewels to obtain. Although, the total amount will vary on the rewards that are available in the given time. Regardless, the amount isn't too large, usually around a few hundred.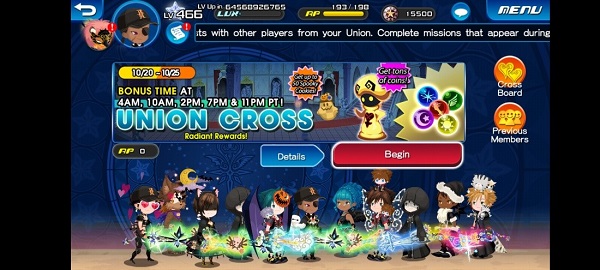 Make sure to finish Union Cross when you have time, especially during the bonus hours. You can even do this Mode with your party mates for more fun, and to keep the farming from becoming boring.
Method 6: Stay Aware of Special Events
Finally, there are a plethora of events that go on during the different months and seasons. More importantly, everything will be displayed in your Notices. But, if you don't regularly check and read your notices, you may miss an opportunity to earn more Jewels for yourself.
In the end, you need to remain attentive and aware to all the current events. This way you can nab any opportunity to make more Jewels.
Note: Dark Road also has a ton of different challenges and events that will reward you with Jewels than can be used in Union X. So, all of these methods can still be applied to the Dark Road side of the game.
Conclusion
And there you have it keyblade wielders! With all of these different methods in mind, there shouldn't be any issues with Jewels.
Just, always make sure to be attentive and bide your time. And DON'T purchase from a banner than you cannot already guarantee the Medal... If you're 3000 Jewels short, you will either need to wait or skip the banner. Remember, there will always be a better Medal, and older Medals will always return to future Medals.
Good Luck!