How to Install Mods on Sims 4 – The Best Sims Exploits
A Quick Introduction to the World of Sims 4
If you don't know what the Sims games are, you may be a little lost. This probably isn't the best page for you. However, if you have an interest in Sims and would like to get started playing, here is a quick introduction…
The Sims is a world simulator game, where you can control the lives of many different individuals. Furthermore, there is almost nothing you can't do in the Sims. It's up to you to determine how each of your Sims people will live out their lives each day.
There are tons of different aspects to create a realistic life to these characters. This would include, dressing up each of your Sims, taking them to go shopping, buying homes, partying, and even hooking up with others.
The possibilities are endless in the world of Sims. Explore your imaginations and test out all of the boundaries of the game. Ultimately, just try to have as much as you can.
Sims 4 Features
Of course there are many different features of Sims 4, being the fourth installment of the main series. Therefore, these would all be improvements or adjustments to previous aspects of older titles.
Regardless, all of these characteristics are what differentiates the Sims from other life simulator games. Sims is in a class of its own. And you can read exactly why, down below:
Create your own unique characters: Sims come in many different shapes and sizes, and it's up to you to determine their lives. You can customize their personality, appearance, and goals & passions. You can completely mold each character into a fully fleshed out person, which cannot be copied by anyone else. Every Sims needs a purpose in life, and that's your job to accomplish.
Create homes for your characters: Next, the homes are just as customizable as each of the characters in the game. Plan the layout of each house, fill it with different furniture and entertainment. Go even further, if you don't like your home, you can go ahead and scrap it to start again from scratch.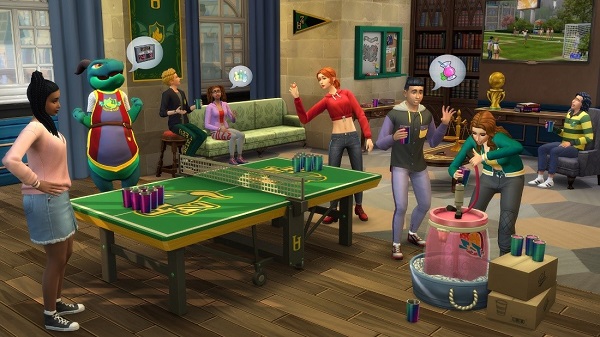 Interact with the world: Your Sims and go out and explore the world around them. Have your characters build their connections with various communities to make new friends and acquaintances.
Live a realistic life: Each choice has consequences. As such, every Sim is leaving a perfectly real life in their heads. It may be a game to you, but this is your Sims' entire lives. On that note, make sure they live the very best possible life that they each can. Work them out at the gym, develop their different skills and hobbies, have them work their dream jobs, and much more!
Get inspiration in the Gallery: If you're ever feeling lost, you can get inspiration by hitting the Gallery. An entire world of other players has already added loads of their own content onto this domain. And here, you can download, comment, and like all of the various content. Likewise, you have the option to also share your own material.
With all of this, now is your time to join the Sims community, if you haven't already.
How to Install Mods on Sims 4
Mods, or modifications are one of the greatest aspects of the Sims games. This allows you to break all boundaries and access content that wasn't supposed to be in the game. Just imagine all of the wacky ideas in your head coming to life. Now, that can all be possible with the help of Sims Mods.
So, let's teach you how to install Mods on Sims 4 to get you started. Once you learn how to add these onto your game, the rest is a cake walk. Note: Mods are currently only available on the PC version of Sims 4. If you do not have this version, come back when you do.
These steps are as easy as 1, 2, 3…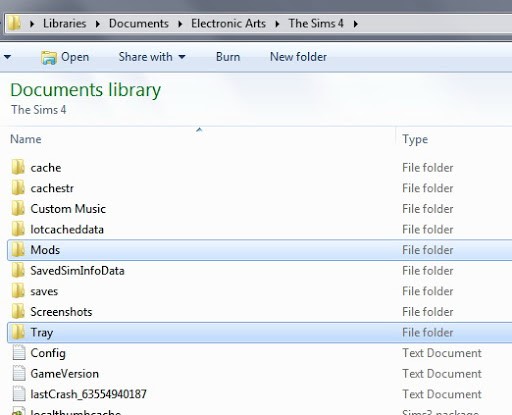 The first step is to locate the precise Mod that you like. There are hundreds of different Mods you can download and install onto your device. Look around the internet for something you're interested in and download it.
For the most part, these files will be in a zipped folder. There's no need to unzip them. Save them as they are and do not extract anything.
Next, you will need to find the Sims 4 Mod folder. You can head straight to the Electronic Arts folder in your Windows Explorer. Then select Sims 4 followed by Mods.
From this point, you simply need to drag and drop the Mod onto the folder labeled Mods under Sims 4. This will automatically add the Modifications onto your game the next time you play.
And that's all the steps necessary on how to install Mods on Sims 4.
Popular Mods to Download for Sims 4
Now let's discuss a few popular Mods that people have been using recently. You can look through these for some inspiration or ideas on what you should add onto your game…
Daily Save: This Mod will auto save your game file once a day has passed in-game. This is perfect to keep your progress safe.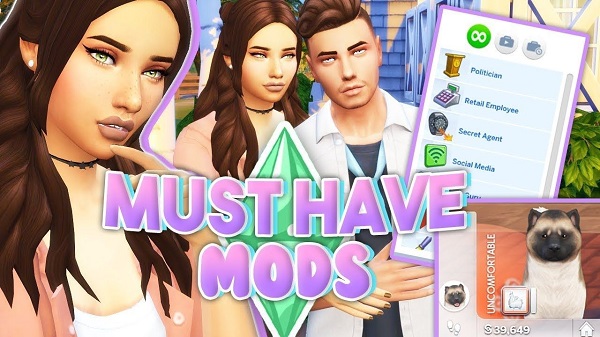 School: With this feature, you can follow your child to school and help them succeed in their studies. Likewise, there is also a college Mod that does the same with your actual Sims, rather than their children.
Height Adjuster: This one if good for anyone who wants to change up the physical height of their Sims.
Conclusion
Well, there you have it. These are all of the most popular Mods in the Sims 4 and how to install them onto your game. So, now it's your turn to try them out for yourself. Go out, experiment, and have fun!