How To Get The Pumpkin Pet In Adopt Me
What is Adopt Me?
If you aren't familiar with the game Adopt Me, then we shouldn't really blame you. This game is just one of the many different things you can enjoy in Roblox. That's right, this game is an additional feature that is included in the Roblox game. However, that doesn't make it any less fun than Roblox itself.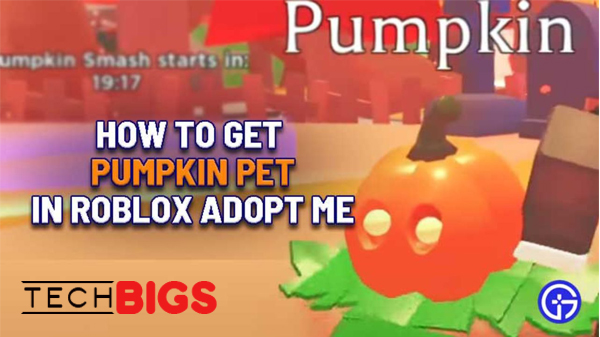 In Adopt Me, you are able to build homes, raise cute and adorable pets, and make tons of new friends. Of course, this has made Adopt Me into the #1 game on Roblox, surpassing over 60 million different active players around the world every month.
There are also many different activities that player can partake in:
Adopt and raise over 65 different pets.
Build your own house and decorate it the way that you want to.
Unlock a plethora of different tools, toys, and vehicles to use.
Meet, socialize, make friend with, and play alongside the millions of other players who are enjoying Adopt Me.
Take part in the games own economy. The players control the market and this player-to-player economy keeps balance in the game.
Every single day will bring you a new type of adventure. What kind of magical and fun experiences will await?
The game is also updated on a weekly basis, so there is always new material for players to follow.
Being a socializing game, you can invent your own ways to enjoy the game. There are no rules, except to have fun and that's exactly what you'll do!
How to Get the Pumpkin Pet in Adopt Me
For this season of spooks and horrors, there are many updates and additions to access. Most of this new content can be obtained through using the new candy currency that was made available. However, there is another method for one specific piece of content.
So, for the Halloween season, there has been a new pet added to the game for players to enjoy. This would be the adorable and spooky Pumpkin Pet. If you don't have access to a pet that can ride or fly, then this is definitely your opportunity to get one for yourself.
You'll be able to enjoy the Pumpkin Pet for as long as the event is going on. And surprisingly, it isn't difficult to obtain this pet for yourself. There are some simple steps that can be followed in order to obtain it for yourself. So, don't worry. Follow along and you'll have access to the Pumpkin Pet for yourself.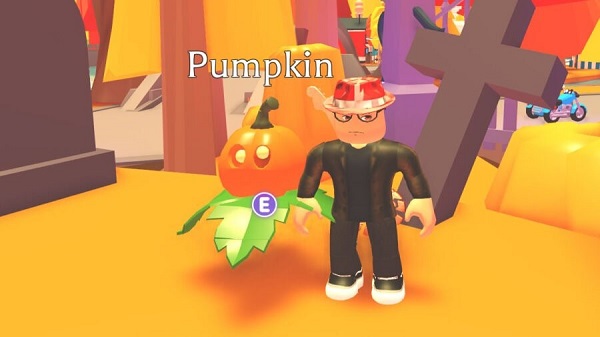 Simply put, all you need to do is play one of the Halloween event mini games. Particularly, there is one game called the Pumpkin Smash.
In the mini game, you will need to run around and collecting as many pumpkins as physically possible. But, you'll need to be quick. After all, there is a time limit to how long you will be collecting pumpkins. Once all is said and done, you will have your score tallied up and recorded. Depending on how many pumpkins you've collected, you will be rewarded with an amount of candy currency.
Additionally, after your first time playing the mini game, you will be rewarded with the Pumpkin Pet!
Quick Notes:
There are a couple of things to note before you begin. For one, the event is only temporary, as it is a seasonal update. There may still be time to obtain this pet for yourself. The event will end on the day of November 11th. After this time, the pet will be removed from your inventory and all Halloween related events with disappear.
On that note, this is definitely one pet that you'll want to use for the remainder of the time that is left. As previously noted, the Pumpkin has both ride and fly attached to it. So, if you are looking for a pet with those different features, you can enjoy this one until the event is over.
Get More Candy
Additionally, there are still many more Halloween pets that can be obtained during this event. However, to get them all, you will need to continue to participate in various mini games. This is because, you will need to buy all of these different using the candy currency. In fact, the Skele-Rex pet will cost you 10,000 candy in total to obtain.
There are still various methods to in order to regularly obtain more and more candy each day. Follow these ways and you'll be able to purchase all of the Halloween content before the event's end.
First of all, the Headless Horseman will already give you 200 candy each day, simply by talking to him. Make sure to always check on him once a day while playing Roblux.
Now, there are a couple of mini games (2) that are best for giving out candy for you. These two would be the Pumpkin Smash, of course, and the Spirit Showdown.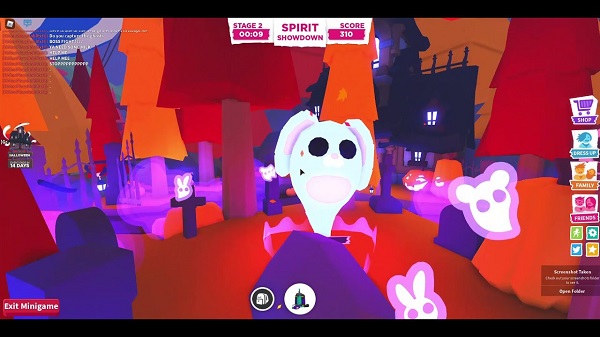 We have already explained to you how Pumpkin Smash works. Next, is Spirit Showdown. In this game, you will need to play alongside other Adopt Me players in an attempt to catch ghosts. The longer you are connected to a ghost; the more points you will obtain. Once enough ghosts have been collected, a boss will appear. Make sure to avoid its attacks, otherwise you will be immobilized. Catch the boss to end the game. After this, you will be given candy, dependent on the amount of points you've earned.
Conclusion
And that's everything you need to know about the Halloween event and Candy in Roblux. Go ahead and test these methods out for yourself to earn the Pumpkin Pet. And, keep on playing these fun mini games to earn yourself more and more candy. Eventually, you'll be able to buy all of the Halloween content, before the end of the event!