How to Get TeaTv on Firestick – An Easy How To Guide
Some people may have had this question in mind, so we are here to provice the necessary information. That questions being – how to install TeaTV on Firestick. Fortunately, we have a step-by-step guide that will provide you with exactly how to do this.
So, before we get started, let's give a general explanation of what TeaTV is for those who aren't familiar. If you are already familiar with TeaTv and are simple looking to download onto your Firestick, you may skip ahead.
Explaining TeaTV
TeaTv is a streaming application that allows for anyone to freely stream their favorite TV shows and movies at any time. This means, as long as you have an internet connect you can watch your preferred programs – anytime and anywhere.
TeaTV is also available for Android devices, NVIDIA SHIELD, and Mi Box. However, the download and installation guide for these platforms is different from Firestick. Today we will be discussing how to specifically download and install TeaTV to your Firestick platform.
Now, let's start with how exactly you can get TeaTV on Firestick.
Download TeaTV to FireStick
To begin the process, you'll need to go to your Main Menu and onto the Settings option.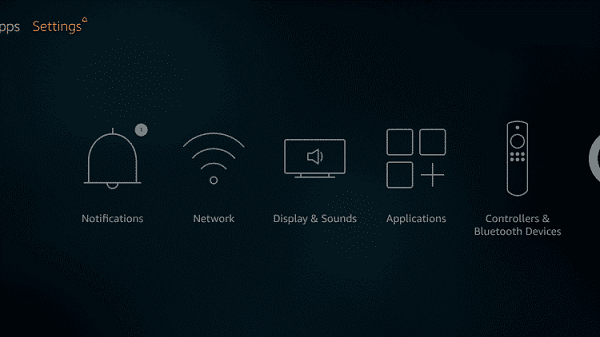 Next, you'll need to go onto My Fire TV.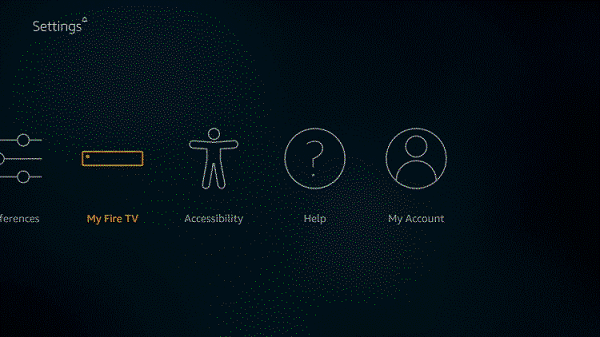 Choose the Developer Options. Afterwards, you'll need to go to the Apps from Unknown Sources option.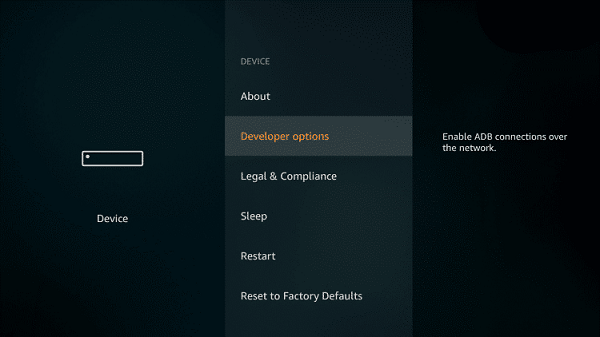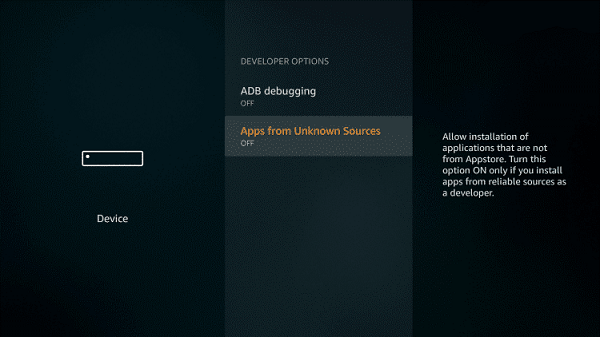 Good. Next, you'll just need to turn this option on. Now, you can return to your home screen to begin the downloading process. But, you will need the actual downloader to do this. Go to the Search menu and type in "Downloader". Once you see the option, click on the Downloader app to continue.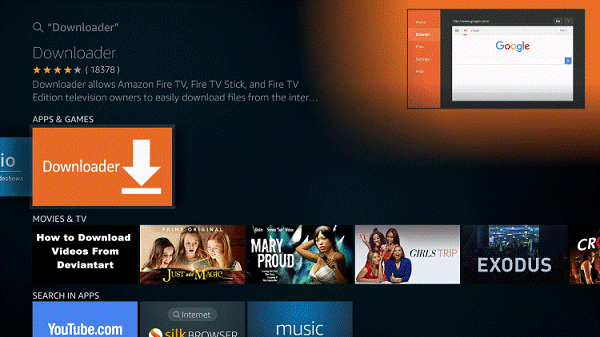 Almost there. Once you downloaded the Downloader, you may need to accept the option to allow the Downloader to access photos, media and files on your device. Don't worry, the application won't harm your device.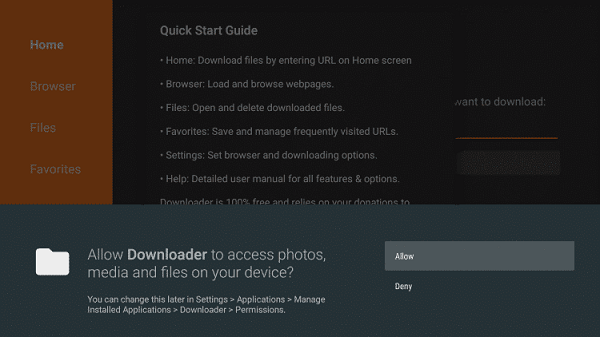 The next step will be to press OK on the Quick Start Guide. After this, press OK again on your TV remote to open up the keyboard and URL box option.
It's almost time. Inside of the URL box, type in "techbigs.com/teatv.html". Select Go to allow TeaTV to begin downloading onto your device.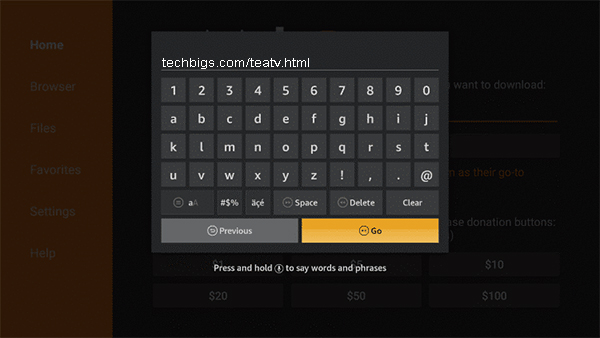 Once the download is finished, click install to install TeaTV. Then click Done once the download is finished.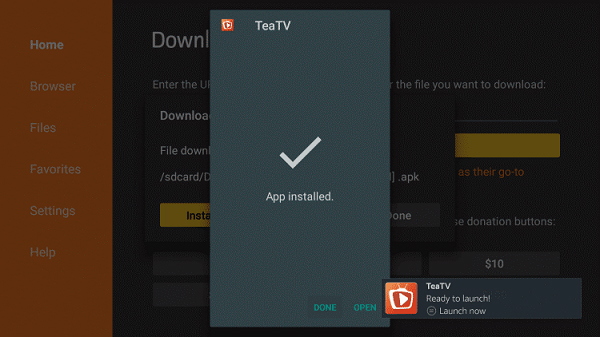 Hold on, you're not finished yet. There's just a few more steps before you can begin your endless video streaming.
A message will display saying you have successfully downloaded TeaTV. However, you'll need to click the Delete button. Then press it one more time.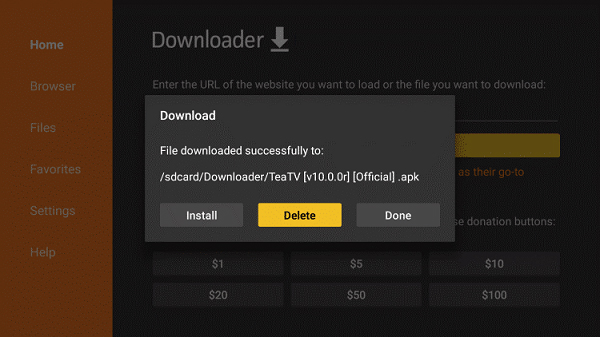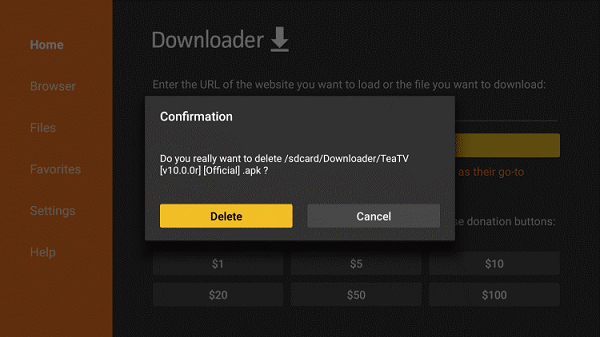 That's basically it. TeaTV should already be available on your Apps Menu. Go back to the home screen and select Apps to find the application. You can move TeaTV to the front of your Apps & Channels section, by going to Options and then Move.
Now, you'll just need to go through all of the pesky messages and disclaimers before heading to the end of approval. Finally, just select the language setting to end the entire installation process, once and for all. And that's all there is to it – You have successfully downloaded TeaTV to your Firestick!
Using TeaTV
Seeing as you've successfully downloaded TeaTV to your device, you may need some help actually using the application. Simply select and play any of the movies or TV shows you want. There are many categories and sub genres to select from on the side menu. Additionally, you can go to the search menu if you already know what you're looking for.
We hope you've found this guide useful and continue to check out our other How To guides for more information. Thanks and enjoy your sessions of entertainment and video streaming, brought to you by TeaTV APK.