How to Download Cinema HD on FireStick
What is Cinema HD
Before beginning, let's explain exactly what this application is for the people who aren't already familiar.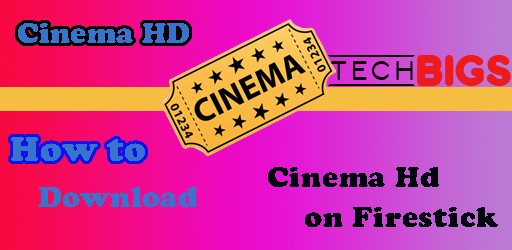 Cinema HD is a great way for user to stream their favorite TV shows and movies at no cost. Lately many services have a subscription or pay wall blocking you from enjoying them. Cinema allows for all users to access these same videos without interruption or roadblocks.
How to Download Cinema HD on FireStick
From these simple steps, you'll learn exactly how to install Cinema HD on FireStick and without any difficulties.
Allowing Unknown Sources to Be Downloaded
Open up your FireStick. Now, head to the Settings on the top right section of the Home Screen.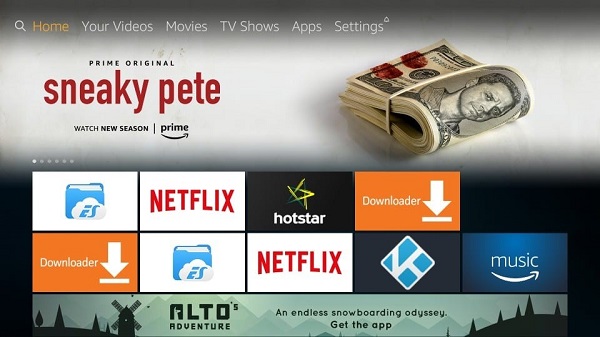 Depending on your version of the app, you will 2 different options that basically hold the same function. Select My Fire TV or Device, depending on your FireStick.
From this point, select on the Developer Options.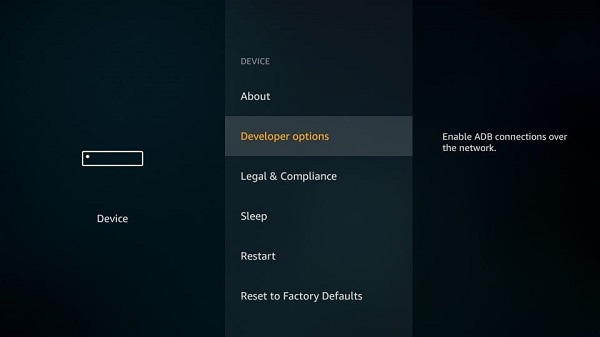 From this point, you'll need to make sure the Apps from Unknown Sources options is toggled on. This will allow you to install any applications that are not normally available on your FireStick.
Finally, you will get a warning message explaining the applications of allowing Unknown Sources on your device. Ignore this. Remember, Cinema HD is a safe app that can be trusted. Click on the Turn On option to finish.
And that completes the first step to adding your video streaming services onto FireStick. Next, let's go through the actual downloading process.
How to Install Cinema HD on FireStick
To begin, you will need to download and install the Downloader App for your device. You will need to use the Downloader App in order to load APK files, as they cannot be downloaded directly from FireStick.
You can find the Downloader App straight from the Amazon Store. In the store, head to the Search icon. Type in the app name and you should easily find the download available. Download and install it.
Now, open up the app. From there, go to the URL tab in order to search for the Cinema video streamer.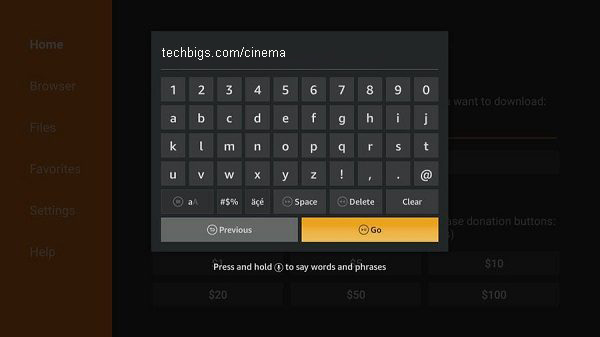 Okay, so the window should have popped up. You can go ahead and type in the URL for the direct download:

techbigs.com/cinema
Click on Go to search for the link.
Once the downloader App has connected to the server, the downloading process will begin. Simply wait for the APK to be downloaded onto your device.
Once the download has completed the next window will open up to install Cinema HD. Instead of saying Next, the option will have been replaced with Install. Click on it to continue.
Wait a few minutes for Cinema HD APK to fully install. Take this time to get a drink or snack and prepare yourself for the unlimited streaming to come.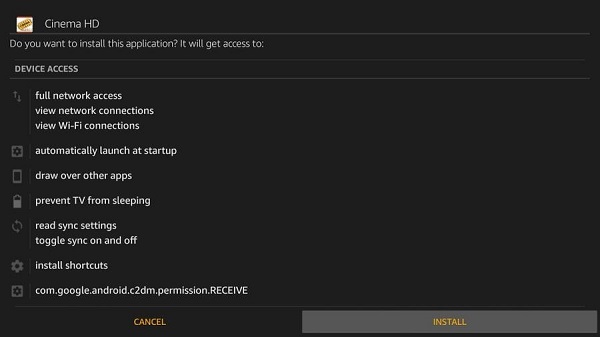 After the installation process is completed, a new window will pop up. This window will prompt you if you would wish to open the app or finish by selecting Done.
There is still one more step which needs to be done, in order to save you some space. So, go ahead and pick Done for now.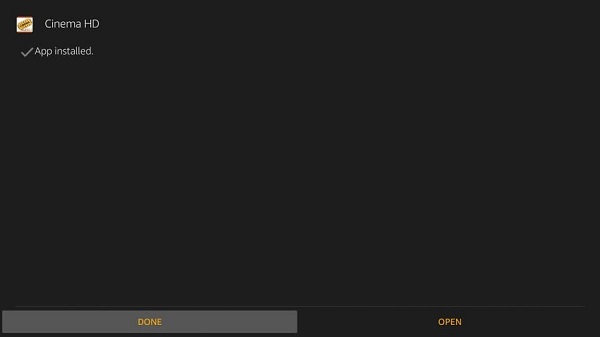 Now that you've finished, all that's left is to delete the APK file. Since the app is already installed onto your device, the file is just taking up extra space on your FireStick. So go ahead to the Delete option on your Downloader App.
Find the APK file and select Delete again to permanently get rid of it.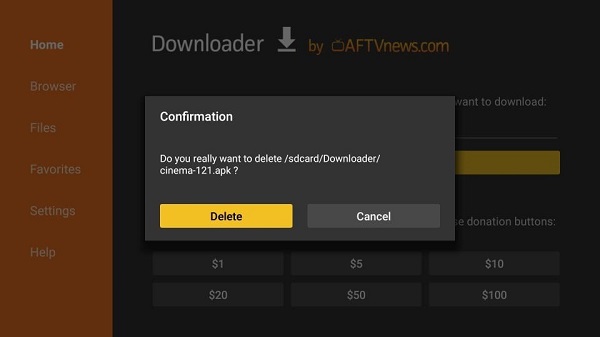 And that's all there is to it. You have successfully downloaded and installed Cinema HD onto your FireStick.
Protect Your Information and Stay Out of Trouble
The most important thing is to keep all of your information safe. As a third-party service, Cinema HD contains copyrighted videos that are considered not safe for viewing. As such, you'll need to hide your VPN in order to stream without any risk to yourself.
Here, we have conducted an easy guide to downloading and installing the best VPN for FireStick. No worries, this service is free for the first 3 months. But afterwards, you will need to pay monthly or annually for Express VPN.
Follow along to begin securing your data and information from unwanted visitors:
First, create an ExpressVPN account. You can do so on their website and apply for their free trial from there.
Next, head to Search on your FireStick TV. Search for "expressvpn", in order to get the direct download link.
Follow to download procedure by continuing with each selection. And promptly wait for the installation to complete.
Once finished, open up the application. Here, you will need to sign in to your account.
Finally, once you have opened your free trial account, you can select the power button to start using the app's service. From this point on, all of your streaming and activity will be protected.
An Easy Tutorial to Use Cinema HD on FireStick
Now that you've successfully set up everything you need to begin streaming videos, let's explain how to use Cinema HD.
The user interface is amazingly simple to understand. All categories and genres will be displayed from the dropdown menu on the top left of the screen. Select TV/Shows or Movies to begin scrolling through different genres.
FAQ (Frequently Asked Questions)
What is Cinema HD?
The Cinema APK application is a free to use video streaming service. You can catalog and find many different and popular movies, TV shows and other videos from a wide selection.
Is Cinema HD free to use?
Yes. Cinema HD is a free service provided to all of its users. Anyone can download, install, and stream from this app without any cost at all.
Is Cinema HD safe?
As a third-party service, the app may not be 100% safe to use. When viewing copyrighted videos, you run the risk of being caught. To this extent, we recommend using ExpressVPN to keep your browsing hidden.
Can I watch offline with Cinema HD?
Yes, you can view any show or movie offline by downloading them. Select the video's icon when you have already selected it. This will give you the option to download it for unlimited offline viewing.
Why isn't Cinema HD working?
This can be due to storage issues. IF you lack enough storage on your device, constant buffering may occur. In extreme cases, the video may not even start at all.