How to Add Link to Instagram Story – An Expert's Guide
Introduction
As it is now, Instagram stands as one of the biggest social media applications in the entire world. This app has even been partnered with the legendary Facebook to allow for more features and benefit to its users.
From this outcome, it is expected that people would want to create content to abuse. With the amount of users accessing Instagram, this has become a domain for thriving businesses.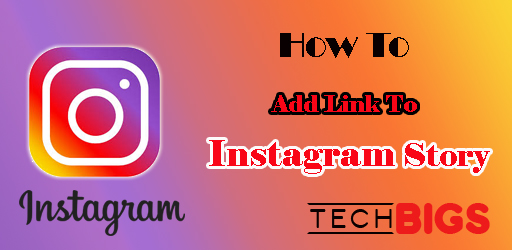 Alas, some might be confused as to how they can attract the plethora of potential consumers. The point is simple – just add a link to your story. Doing this will have users look directly at your content and naturally be directed to your business.
But, the real question comes to mind now, "How to add link to your Instagram story smooth and efficiently?"
What is the Swipe Up Feature?
The Swipe Up Feature for Instagram is a marketing tool that has revolutionized how stories can be told.
Previously, there was only the option to add your link onto your own profile bio. This could easily come up short and unnoticed by many people. Additionally, captions on Instagram would come out to no avail. At this point, there had to be a better way to have people notice these links…
So, there had to be a better way for users to access the links of businesses and content creators. That's where the Swipe Up options has come into play.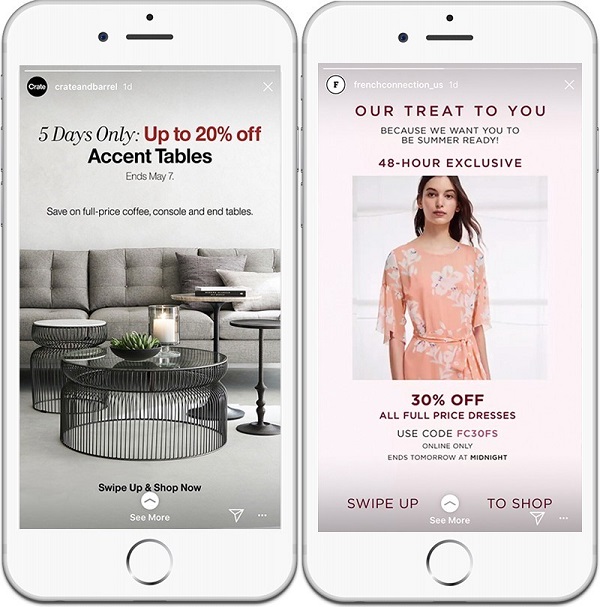 Furthermore, anyone can instantly access content through simply swiping up on their screens for more information.
Ease of access is the most important aspect for users when attempting to seek a product or service. To this extent, the accessibility factor of an app's feature will make or break the connection between a business and a consumer.
Instagram has immediately caught wind of this. And now, they have introduced the Swipe Up. With it, the aforementioned connection has been made that much closer.
And now, we will explain how it works…
Benefits of Instagram Swipe Up
All it takes is an up swipe from users to get the entire message that a boring link tries to convey. And, this feature is added in conjunction to your own story, which will already catch someone's attention. Essentially, you are killing two birds with one stone.
First, you will have content that already attracts the eyes of your target. From there, all they need to do is click onto your story, which they will, and the rest is history. Your link is readily available for them to swipe up in order to continue on with their hooked content.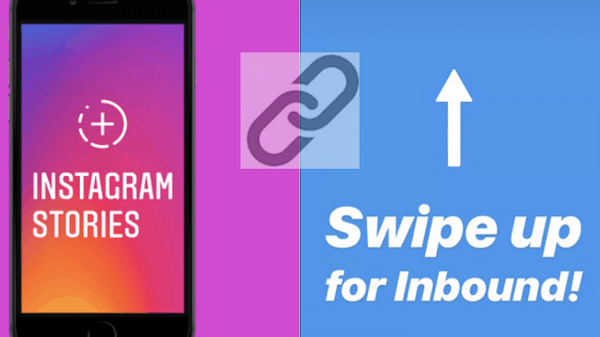 The Swipe Up has been regarded as a masterpiece. And here's why…
You'll be able to immediately increase the traffic of your website and business.
Ultimately, you can increase the sheer number of potential sales coming into your business.
How to Add Link on Instagram Story with Swipe Up
So now, it is time to demonstrate just how this is done. There is no need to worry, the process is in no way complicated. As long as you have the tools necessary, this should be a cinch.
If you have fresh content ready to offer your followers, go ahead and follow along to see how it's done. In fact, you'll be able to add your content as you read, step by step.
Take note: You will need to have an Instagram business account in order to do this. You can easily make a business account, and we will also show you how to do this.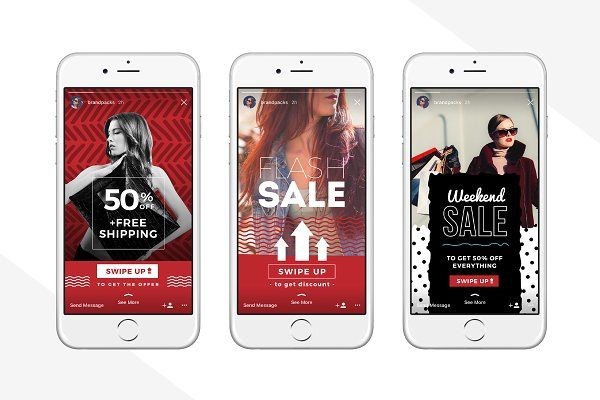 Without further ado, here is how to add link on link on Instagram story Android or other mobile devices compatible.
First, you will need to select on the icon for your Instagram story. This can be located at the top left of your feed. It is the camera icon displayed.
From this point, you have tons of different options to make a compelling story for others to view. Look through everything and try to make the best possible content available. The better the content, the more likely a user will swipe up for more information.
In this portion of the process, you should add a call to action for your consumers. The call to action will let them know to up swipe on your story to get whatever they would likely be interested in. Make it something catchy and interesting to grab the attention of everyone.
After, you can incorporate filters, stickers, and/or text to spruce up your story even further. Customize your story however you see fit for the content.
Now, it's tie to add the link onto your story. You should have linking enabled on your account, alongside the business account. If so, you can easily find the link icon in the upper left corner of your screen.
Add your link to this section to successfully complete the process. Now, when viewing your story, a white circle with the words "See More" will be displayed for everyone to know.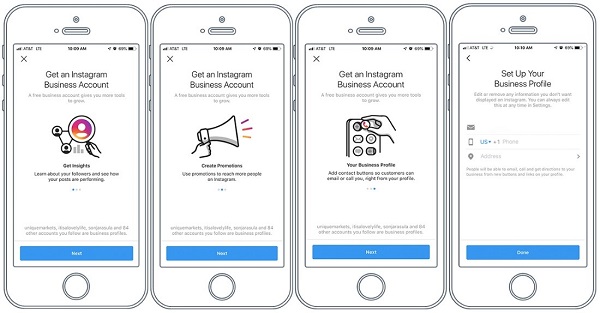 Congratulations! You have completed the super-easy steps to adding a link onto your own IG account. If you are satisfied, continue to add even more content with links to keep your users occupied. The more links you have, the more-broad of an audience you will be able to capture – Keep this in mind.
Creating an Instagram Business Account
Connect your Instagram to your Facebook. There will be an option to switch to business account in your settings (which can be located in the top right of your profile).
Now, you need to complete the new business page, if you don't have a Facebook business yet. Otherwise, you can move on to the next step.
Edit your profile with business information. Make sure to add as many details as possible.
Now, you can begin adding content for your gallery and business.
Maybe you will be interested in these great articles