How Do You Do the New GTA Heist – Cayo Perico
GTA Online (Grand Theft Auto Online)
Rockstar Games and their popular series GTA have been around for as long as we can remember. And for good reason too. Who doesn't love blowing up cars, robbing stores, and causing mayhem in the city? Grand Theft Auto and GTA Online are games where players can roam through the city of Los Santos and do almost anything.
GTA Online gives players a chance to become a part of Los Santos. Rather than taking on the role of one of the GTA 5 main characters, you are instead able to make your own custom one. Buy yourself an apartment or villa, hot the casino for some quick gambling, go to a car meet, or run a few heist to make money.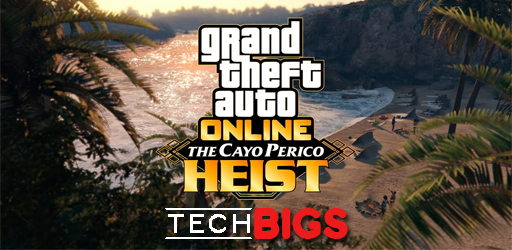 Regardless of how you play, this is your game to enjoy! Play alongside your friends, or just mess around with other random players. Just watch out for Griefers who attempt to kill you. If you aren't prepared Grand Theft Auto Online can turn into an all-out war.
Maybe you missed these great articles:
The New Cayo Perico Heist
The GTA Online winter 2020 event has been released already. This heist can be done either alone or with your friends. However, the heist will begin on a secluded island off of the Lost Santos coast. Therefore, you won't be able to reach this location without some help. There is a prerequisite that needs to be done before playing the heist.
How Do You Do the New GTA Heist?
So, after you have downloaded the latest update of GTA Online, everything will be set to start the new heist. As previously stated, there are some prerequisites that need to be done, before you can start Cayo Perico. So, let's discuss what this is.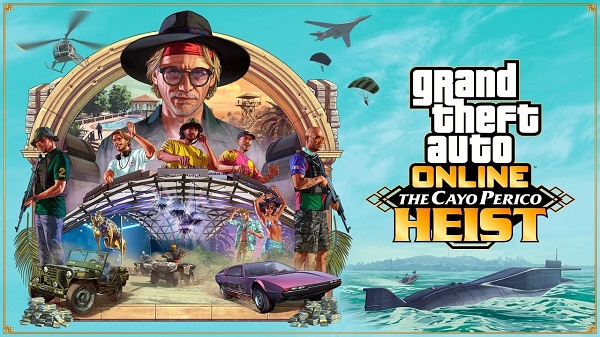 First of all, you'll need to take a trip to the Diamond Casino & Resort. If you don't already own a Penthouse or haven't been to this location yet, it's found in East Vinewood, Los Santos. Anyways, you will need to purchase a Penthouse suit as the first prerequisite.
How much is a Penthouse in GTA Online? Purchasing a penthouse will run you a minimum of $1.5 Million Dollars. Although, if you are a member of Twitch Prime, you can obtain one of these suites for free!
Now, you'll need to head to the Music Locker VIP nightclub. This is located in the basement of the Diamond Casino. Use the elevator to get to this location. Just past the dancefloor, you'll find Miguel Madrazo. The name might be familiar. That because, he is the son of Martin Madrazo, from another previous mission in Grand Theft Auto V.
Next, you're going to need a submarine. This heist will have you head to the private island, which is controlled by a drug dealer, El Rubio.
How to Get the Kosatka in GTA Online
In order to head over to this island, you'll need to buy the Kosatka Submarine. This will cost you $2,200,000 Dollars. This is a hefty price to pay, unless you've been playing for a while. If so, you should have been receiving tons of cash every month from Rockstar.
Once you're ready to purchase the submarine, head onto your phone. Open the internet on your phone and click on the Warstock Cache and Carry. The Kosatka should easily be found here. There are also a ton of different upgrades you can add to customize your sub. Here are the following upgrades and their prices.
Changing the Colors: $75,000
Sonar Station: $1,200,000
Guided Missiles: $1,900,000
Moon Pool Vehicles:

Sparrow (Helicopter): $1,815,000
Kraken Avisa (Submersible): $1,545,000

Weapon Workshop: $1,545,000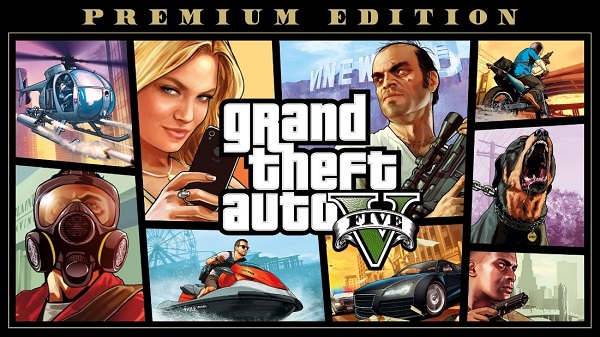 Now, find your way to the Kosatka. Once you've entered your new sub, a scene will appear with Pavel. This begins your heist.
How to Start the Cayo Perico Heist?
Now that you have everything you need, it's time to start the heist. So, take a seat at the radar station of your newly bought Kosatka if you ever need to change your location. This will be very useful when going through prep missions.
Now, there is still one more prerequisite in order to begin the Cayo Perico Heist. You will need to become to owner or CEO of a Motorcycle Club. However, you will need another building purchase, Executive Office, or a Motorcycle Club. These could end up costing you millions of more Dollars. To be honest, this heist is quite expensive, but it's well worth it.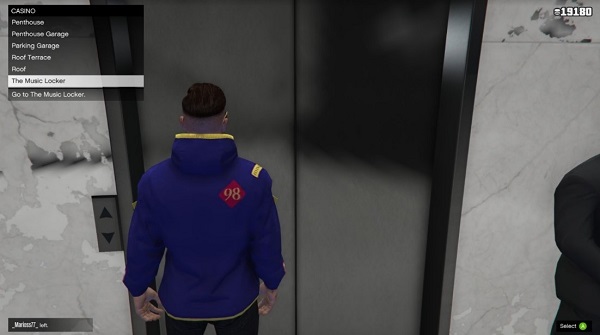 Finally, you are ready to begin the heist. Open up your menu and head straight to the Motorcycle Club or Securoserv. Register yourself as an MCOwner or as the CEO of the club.
Lastly, head to the table at the center of your Kosatka Submarine (it's makred with an H on your minimap). Activating this table will immediately begin your heist. And you're ready to go!
Conclusion
That's everything related on how do you do the new heist in GTA Online. We hope you didn't go broke after spending on all of the necessary requirements for the quest. Although there are so many expensive steps to starting the heist, you should've been rich by this point in the game. Anyone who owns a submarine MUST be rich.
Anyways, after a fair wait, the Cayo Perico heist if fully operational for players to enjoy on GTA V Online. We hope everyone has found this guide useful to fully understand how the heist is begun. Besides that, get out there and begin to cause some serious hell.