Hoop Heroes APK 0.0.87725
Download Hoop Heroes APK and have fun playing this fun basketball game. Hit the streets, use famous stars and take on different opponents in fierce matches.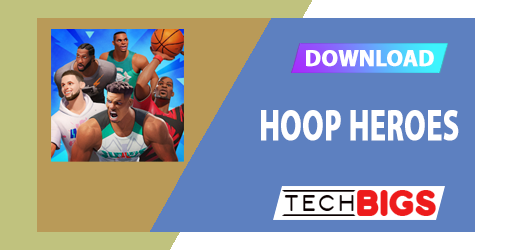 | | |
| --- | --- |
| Name | Hoop Heroes |
| Updated | |
| Compatible with | Android 5.0+ |
| Last version | 0.0.87725 |
| Size | 1 GB |
| Category | Sports |
| Developer | Netease Games Global |
| Price | Free |
An in-depth description of Hoop Heroes APK
Basketball is one of the most loved and played sports in the world right now, especially in the American region. People are constantly playing basketball, and if it's not professional, they have matches on the streets. Lovers of local street basketball are in for a whole world of fun with this game that Netease Games Global released.
Different basketball games are released daily, but if you're a lover of street basketball and want to get an entirely new gaming experience, then Hoop Heroes APK is the perfect game for you to play.
Hoop Heroes APK is a fun game where you take control of an athlete with similar illustrations to famous NBA stars and play in intense exhibition matches on the streets. Although you can still play the regular stadium matches, you are given the thrill of having your games in different locations on the streets.
People are constantly looking for an exciting new game to play. With its unique gameplay and the fact you can use your favorite stars differently, Hoop Heroes APK has become a top-rated sporting game as it has thousands of players already engaging in the game and more people downloading the game daily.
The game was recently launched, but the latest version of Hoop heroes APK was updated on the 13th of September, 2022, and Netease Games Global offered it. It is rated 3+, meaning that most everyone can enjoy playing this game as it is a casual sporting game with no forms of violence or need for parental guidance. It is just using a team of superstars to play a fun ball game.
Playing this game isn't stressful, with its intuitive gameplay and operations that aren't hard. People barely complain that the game is complex. It is simply pressing the on-screen options to perform different functions such as moving, shooting, performing lay-ups, and passing. The gameplay is intriguing, so you'll enjoy playing it.
To enjoy playing this game more, with advanced features and improvements on the overall gameplay, it is advised to upgrade to the Hoop Heroes APK android latest version constantly.
Intriguing gameplay and cool concept of Hoop Heroes APK
Playing Hoop Heroes APK is easy and fun, and the main objective in this game is to play in fierce basketball matches against different opponents.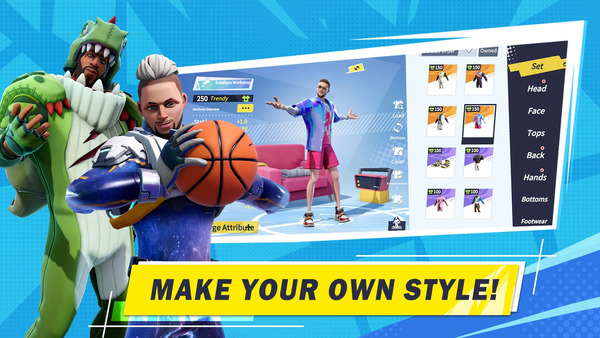 This game is a basketball simulation, where you can play 2v2 or 3v3 exhibitions on the local streets in different locations. As previously stated, the characters in this game are vivid illustrations of famous NBA stars, and you control them manually during play.
This game differs from the usual basketball game because, apart from the fact that you're playing most of your matches on a street court, you're also only playing on half of the court, and also, to win a match in this game, you'll only need to score 11 points instead of 21 points.
This gameplay is fast-paced as the developers want users to get the thrill of playing an intense game, so matches usually last around 3 minutes. During that time, play is continually going on.
It follows the realistic gameplay of an actual basketball game where when you're with the ball, you're trying to score points against your opponents, and when you're not with the ball, you're constantly defending to win the ball back and cause turnovers. The exciting thing about winning matches in this game is that you are rewarded with cash that you can use to buy different items and upgrade the characters you own.
There are different game modes in this game; they include the typical fast-paced 11-point exhibitions, campaign mode, practice mode, stadium matches, and also online game modes. In the campaign mode, you follow an interesting story, and as it advances, you meet new players and have a chance to play with and against them.
The online game mode enabled players to play against other players globally. You can have fun playing against friends and family or other skilled players like yourself in fierce matches. The developers are constantly adding new game modes and improving the gameplay. The Hoop Heroes APK download is available on all platforms.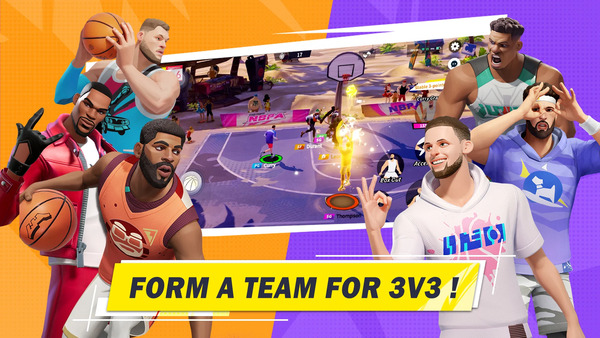 The graphic system on this game is also very commendable, with beautiful drawings and extraordinary designs of the courts and environment. The game is lovely to look at. Also, it has an excellent sound system with amazing sound effects. When playing, you can almost hear every action that happens. There is also good background music when you're going through the game. There is a lot of cool things that you can discover when you download the Hoop Heroes APK latest version.
Hoop Heroes APK game features:
Hoop Heroes APK has a lot of features. Here are some of the incredible game features:
This game uses famous NBA superstars as the characters you play with. Enjoying using your favorite players like Steph Curry, Lebrun James, James Harden, and many more. You are allowed to use these players in different game modes, and you can constantly unlock new players. You can also enjoy customizing them with other items and upgrading their skills.
When you win matches in this game, you are given cool gifts. It may not necessarily be cash that you can use in the shop to purchase new items and upgrades. Sometimes, you are given different athletes to add to your collection or even random costumes that you can use to appear unique.
Hoop Heroes APK is a game primarily played on the streets in different locations, but you can also enjoy playing in other stadiums. As you advance in the game, you can enjoy unlocking multiple stadiums, and each arena has its unique look and exciting sound system.
Players of this game will hardly get bored as there are multiple game modes that you can choose from. There are the campaign mode, online mode, practice arena, and the usual 11 points matches. There is so much to do in this game that players are always left engaged.
This is one of the best parts of this game. There are different special skill abilities, and you can unlock new ones as you advance in the game. Using these skills make your gameplay more interesting as you can also use more than one at once. Some of the skills include box out, acceleration, rebound, and many more
Explore more features when install this game. The Hoop Heroes APK free download is made available without purchasing anything.
Conclusion
Hoops Heroes APK is an excellent game for anyone who loves basketball. There are different game modes, and you can enjoy using your favorite NBA characters, so you will never get bored. This game also has vivid graphics and a good sound system. Download Hoop Heroes APK for android and enjoy playing this game.