Hike APK 5.15.21
Tired of the same old instant messaging apps such as WhatsApp and Messenger? Try Hike now and try a whole new app that lets you change themes and get free calls!
| | |
| --- | --- |
| Name | Hike |
| Updated | |
| Compatible with | Android 5.0+ |
| Last version | 5.15.21 |
| Size | 33 MB |
| Category | Social |
| Developer | Hike Ltd |
| Price | Free |
In our world today, we can get access to a lot of apps instantly that changes the way we live. We don't even realize it but we've been dependent on them so much. But in this post, we're going to take a look at an alternative to instant messages called Hike. This is a life-changing app that will let you get access to more features than usual.
In this app that isn't available in Google Play Store, you get a chance to customize a lot of things. These include the themes, create a ton of group chats, privacy options and many more. Plus, you can get free calls and send SMS for free. This all-in-one app also has a weather assistant, photo filter, doodle, broadcast list and many more.
The Best Instant Messaging App
We have a lot of relatives and friends in different places. The best way to communicate with them right now is through instant messaging apps. These apps allow anyone to communicate to their friends and loved ones regardless of their location. But most of these apps have a lot of limitations and restrictions.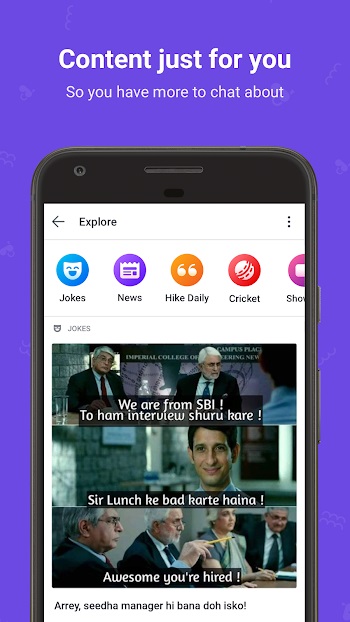 It's for this reason that a lot of developers develop apps that can cover for these limitations plus put more features! Meet Hike, an all-in-one instant messaging app that allows you to do many things. Some of its incredible features include sending files, free calls, SMS, change themes, privacy options, free stickers, group chats and more. This app isn't limited by its features as its updated frequently. Whatever you need, this app can instantly cater to it.
Features of Hike
Hike isn't your typical instant messaging app. In fact, it's so powerful that it eliminates the use of other apps! Here are its features:
Free calls and texts – A lot of people around the world communicate with their loved ones and friends using instant messaging apps. Popular ones such as WhatsApp, Messenger, Line and Viber are used constantly by billions of people worldwide. But even with these powerful apps around, people are still searching for something that can provide more. Luckily, some developers though of creating an app that would encompass everything that an instant messaging app is known for! It's called Hike and it's here to stay. Here, you can call your contacts for free and text them as well. You can also chat them as long as they have the app.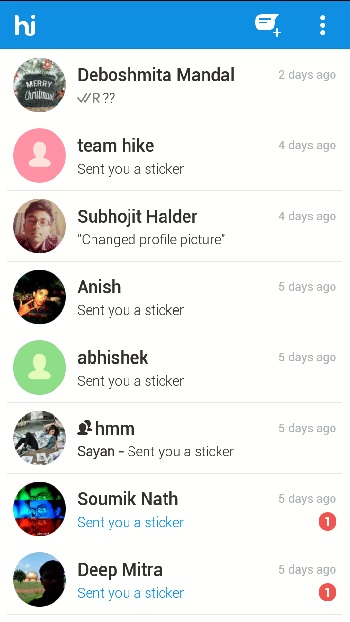 Share documents – Most instant messaging apps have a limit to the size of files you can send. Because of this, they are using Google Drive and other third-party apps just to send files. But in Hike, you can send up to 100MB files at the same time. You don't even need to send compressed images anymore in this app. Share work and personal things to anyone you want instantly.
Customize a lot of things – You also don't need to settle for the default theme that the most popular instant messaging apps have. Here, you can customize the themes from a lot of selections. You can customize also your privacy options so you can hide your online presence from your friends. You can also choose people that can see your chats and so on.
Group chats – You also have the power to create groups with 1,000 members each! This allows you to keep in touch with your friends, family and even co-workers.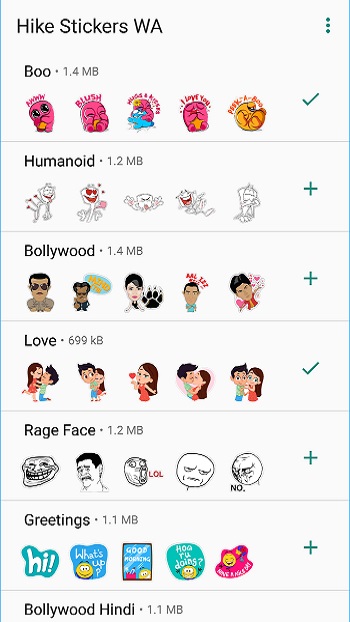 Free personal assistant – The app can also act as your free personal assistant that will allow you to find out the weather, movie ratings and more.
Photo filters – You can also edit your photos right in Hike! You can adjust the tone, add shades and filters and more! There are so many things you can accomplish alone in this incredible app.
News and cricket – If you're fond of watching news and cricket, you can instantly access them in this app. You can also doodle with your photos and send to your friends.
Hike APK
Hike is a great app that allows you to stay connected with your friends and loved ones for free. Download the latest version and enjoy constant communication.