Hard Time Mod APK 1.500.64
Download Hard Time APK – Latest version – Free for Android if you've always been about what it's like in prison. Become king of the prison and prove your strength!
| | |
| --- | --- |
| Name | Hard Time |
| Updated | |
| Compatible with | Android 4.0+ |
| Last version | 1.500.64 |
| Size | 26.07 Mb |
| Category | Adventure |
| Developer | MDickie |
| Price | Free |
| Google Play Link | air.HardTime |
Simulation games are always popular and fun. They focus on one topic and they make it as realistic and entertaining as possible. If you've always been curious about what life is like in prison, then you'll surely love this game!
Hard Time is a game developed by MDickie which has over 10 million downloads in Google Play Store! This game is a prison simulation one so you are going to spend some time in the prison for something. The goal is to survive for as long as you can. As you know, prisons can be brutal. There are always riots and guards making your life more miserable. But aside from that, there are plenty to enjoy and to appreciate in this epic game. If you're curious, read on!
What is Hard Time?
The prison is where all the people who've committed a crime goes. It's where the bad guys end up in after the police capture them. If you've always wondered what it's like to be inside a prison, then this game is for you!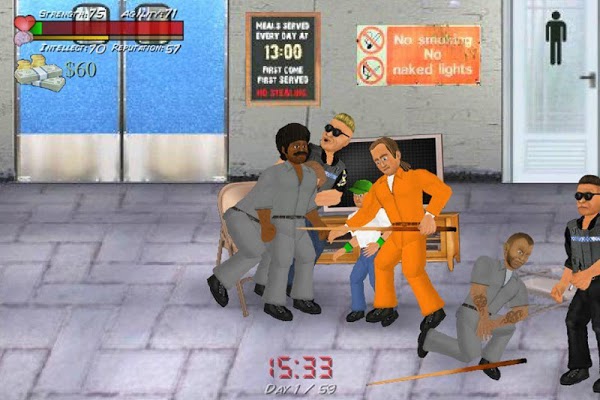 Hard Time is a popular prison simulation game. In this game, you'll need to survive your time in the prison until you are set free. This means that you'll get to live as a prisoner. There are different gangs that rule different areas and you may need to fight people to rise to the top. You can also upgrade your stats to help you achieve this and befriend allies to help you. There are tons of things you can do in the prison and you need to do everything to rule it. Read on to learn more!
Features of Hard Time
Hard Time is an awesome prison simulation game that allows you to join in gang fights, increase your stats, create your own character and more! There are tons of unlawful things you can do in this game! Here are its features:
Unique gameplay – We all know that life in prison is hard. But just how hard can it get? In Hard Time, you'll know exactly what goes on in a prison! In here, you will rub shoulders with 100 fellow inmates and participate in gang wars. But on normal days, you will need to replenish your health and mental state by sleeping and eating. But if you break down, you'll lose control temporarily which will get your character into trouble! As much as possible, strategically climb your way to the top!
Create your own character – The fun part about this game is that you can create and customize your own character. This means you can create your name, choose your height, your crime, appearance, and your stats. You are given limited points to increase your strength, agility and intelligence. But in the appearance, you can go all out! You can customize your hair style, hair color, face, eyewear, build and outfit.
Upgrade your character – In Hard Time, as you earn more money and points, you can upgrade your stats. You can select which ones to upgrade such as strength, agility, intellect and reputation. Each of these will have their own benefits so it's up to you on what you prioritize. But on most cases, you need to improve this on your own without relying on money.
Crazy graphics – The 3D graphics of Hard Time isn't the best but it does the job well. Since this is a simulation game about prison, the graphics fit the prison system very well. There's no need for fancy and bright colors since you're going to be fighting a lot.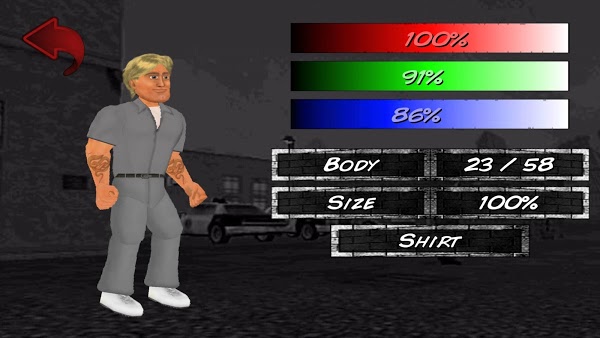 Easy controls – In Hard Time, you're given full control of your character. You can move your character using the virtual joystick and then the buttons on the right side have their own attributes.
Hard Time APK
Hard Time is an awesome prison simulation game that lets you know what life is inside a prison. Download the unlimited money mod now and become the king of the prison!