Google Classroom APK 8.0.163.10.90.1
Download Google Classroom APK perfect score for Android and try to create a virtual classroom now. You can easily set it up and add people to it.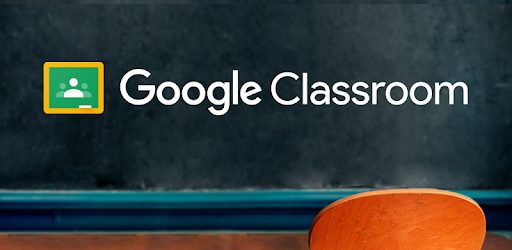 With the pandemic situation today, most schools conduct learnings virtually. Because of this, we've seen a lot of people who used Zoom and Skype for the past months. But if you want to create a virtual classroom, Google Classroom is the best app to use! Created by Google, this app has all the necessary functions you can use to create a healthy environment for students and teachers to conduct classes.
Although nothing beats physical classes, the next best thing are virtual ones. This is especially true since we're in a pandemic right now. These classes are easy to set up, costs nothing and can be customized a lot. Here you can set up different subjects, organize and add students, distribute assignments, communicate effectively and more. You can also use this for work or for personal uses!
Create Virtual Classrooms
Schools are an essential part of any country. They are the place where people learn as kids and up to adulthood. They will learn many subjects, communicate with different people, make friends and so on. But what happens when schools suddenly close as a result of a pandemic? The answer is to create virtual classrooms using Google Classroom! Here, you can do just about anything you can do in classrooms in real life.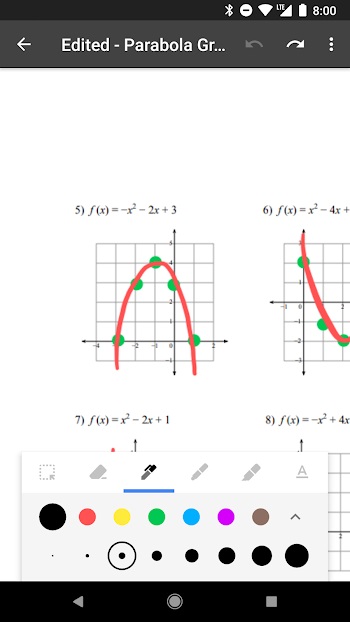 For instance, you can create classes for different subjects such as History, Geography, Math, Science, English and so on. Then, your students can join in on these classes using codes that you provide. And in here, you can conduct classes easily and in a more organized manner than not using anything. Here, you can add students and teachers, add subjects and topics, add assignments, announcements and many more. You just need to avail a G Suite for Education account which is $4/monthly and you can now have virtual classrooms. Easily create a learning place for students in an app without any hassle. Learning has never been easier with Google Classroom!
Google Classroom Features
Since the pandemic started, the majority of schools worldwide were forced to close. But that doesn't mean that students can't learn! With the help of Google Classroom, students and teachers can conduct classes easily.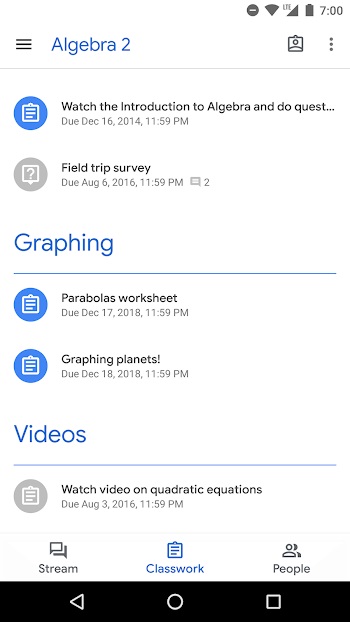 Create virtual classrooms – Schools are an essential part of any community worldwide. They provide students with a learning place where they are free to cultivate their skills and knowledge. For teachers, this is a place where they can impart their knowledge and make a livelihood. But because of the situation right now, most schools can't operate like normal. So, the solution is to conduct everything online. But to make things extremely easy, you can use Google Classroom to create virtual classes! This app allows you to easily create and class subject such as History, Math, English and even advanced ones.
Add subjects and topics – In Google Classroom, you can easily create different classes depending on your needs. You can create classes such as Biology, Math, English, Financial Literacy and many more. Basically, you're free to create as little or as much classes as you need. Inside these classes, you can then create different topics to help you become organized. Then, you can also assign a bunch of things depending on your needs. This function is a much-needed one for every school out there right now.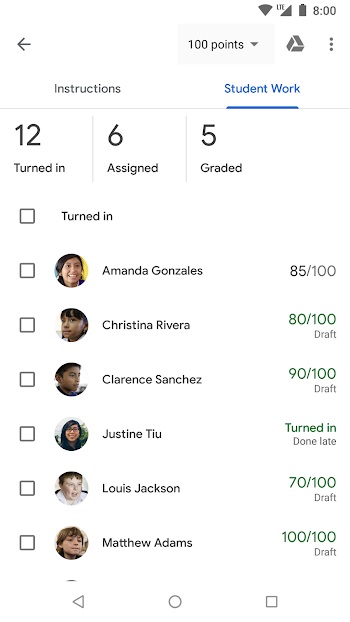 Add assignments and announcements – You can also assign assignments in Google Classroom. You can add a title, instructions, customize the points, due date, and the topic. Then, you can also add a question, materials, topics or reuse a post. You'll find that you're able to customize a lot of the aspects depending on your needs. You can upload PDF files, videos and many more! This app makes it extremely easy to organize everything inside an app. You are also able to create modules in the app and see the status of every student. Thus, you can focus on the more important things such as creating teaching modules and communicating with your students. You can even add announcements in the app which will allow your students to see it. They can also comment on these!
Teachers and students – This app connect students and teachers alike. Here, you can add teachers and students by inviting them or through a code. Google Classroom makes it easy to add people and organize them so you don't have to manually do it.
Easy to navigate and use – Overall, Google Classroom is an easy-to-use app that aims to create a healthy classroom environment for all. Here, you can easily navigate through different paths and create different topics!
Google Classroom APK – Auto Submit Perfect Score
Want to create a virtual classroom? Download Google Classroom so you can create them for free.