Gold and Goblins APK 1.28.0
Love goblins and golds? Mine gold now with the help of goblins in Gold and Goblins APK to build mineshafts and merge goblins. Enjoy idle profits every day!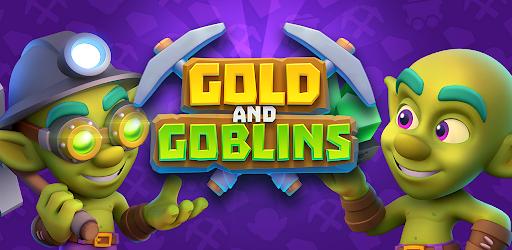 Mining has been around for thousands of years now. Today, lots of important minerals are being mined from all over the world in a rapid rate. There's nothing better than seeing gold when mining in caves, right? If you love this as well, download Gold and Goblins and enjoy mining idly for profit. Here, you can use goblins to help you create mineshafts, mine and unlock huge profits!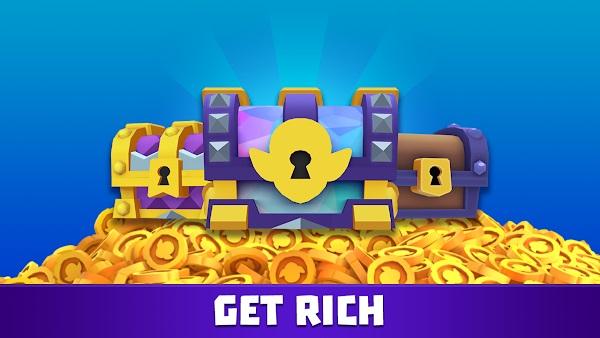 There's a lot of caves to be unlocked in the game and for you to enjoy mining. You'll employ the help of many goblins so you don't have to do the job manually yourself. Here, you can create mineshafts and merge goblins to make them more powerful and more productive. Unlock over 100 unique mines today and enjoy finding different types of minerals. Enjoy getting rich today with mining.
Mine Minerals Using Goblins
Mining minerals has been a livelihood for many for thousands of years now. There are many types of minerals and stores that you can mine from different caves today such as metals, coal, gemstones, chalk, rock salt and many more. But what people are scrambling around for are precious gems such as gold, silver, copper and many more. However, you'll need significant manpower if you want to start mining not to mention the resources to do so. Thankfully, you can employ goblins to help you in Gold and Goblins!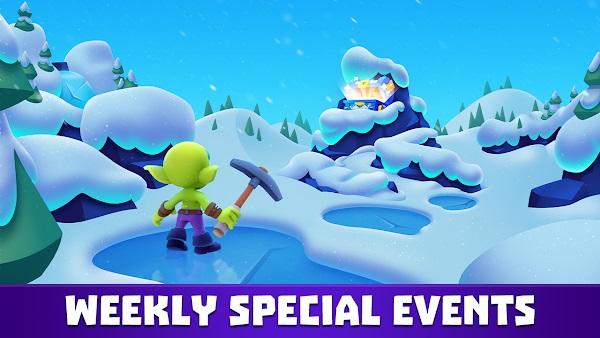 Goblins are hard workers and they can automate all the job for you in here. A game published by AppQuantum, you'll need to manage many mines here. You can unlock more than 100 different mines each packed with tons of resources. You'll then enlist the help of various goblins to help you create mineshafts and mine the gold. You can then merge the goblins to make them more productive and enlist others with different roles.
In this game, you'll earn money every second as long as the goblins work. Enjoy competing in time-limited events against real players as well as collecting cards!
Gold and Goblins Highlights
Want to get rich by mining for gold? You'll enjoy your time today in Gold and Goblins.
Mine Idly – Mining is something that has been around for a long time now. We have so much resources hiding in the earth that we only need to search for. Today, it's a huge business venture that many are undertaking all over the world. If you want to get into this business, you'll need a lot of helpers and resources to start. Thankfully in Gold and Goblins, you can hire goblins to mine for you!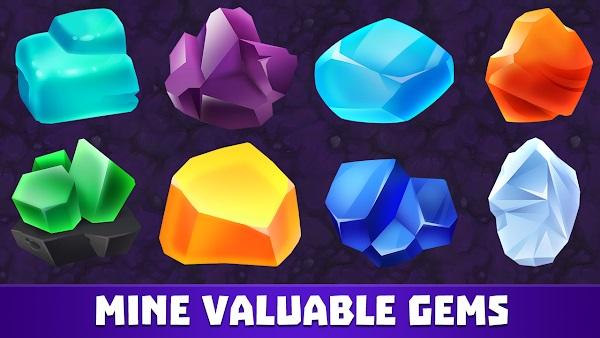 In this fun simulation mobile game, you'll be in charge of the whole operation as you unlock more goblins and mines. Here, you can direct goblins to build mineshafts and start mining for gold and other valuable gems. The more gems they mine, the more money you can earn idly. You just need to oversee the whole thing and merge goblins as well to product more productive ones. Enjoy earning money as you unlock more cards and more ways to earn!
Unlock many mines – There are more than a hundred caves in the game to discover. Here, the more you discover, the more you can mine and earn. In this game, you will earn a lot and discover new mines and enjoy idle profits! There are so many mines to unlock so you need to play now.
Mine rocks and build mineshafts – When you find a cave, the first thing you need to do is to create a mine shaft. This is a structure that allows you to go from the ores to the surface. Here, you can let the goblins do the work for you as you create more mine shafts as well. There are also a lot of rocks to mine in here that you'll enjoy. Here, you can mine mainly gold but other valuable items as well such as silver and more.
Merge goblins and increase income – You can also merge goblins to make them stronger and more productive. Here, there are different roles to fill such as workers and managers. You can hire worker goblins to mine different types of minerals such as citrine, amethyst, agate and many more. Enjoy upgrading the cards today to earn more.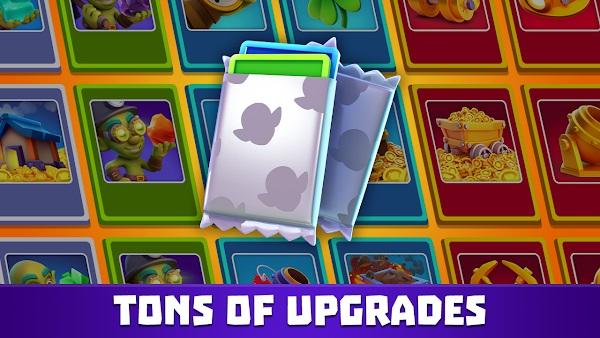 Earn money idly – Here, you'll just need to manage everything to enjoy the profits idly. You don't need to do anything else to enjoy your profits!
Collect unique cards – In this game, you'll enjoy collecting unique cards that you can upgrade today.
Gold and Goblins APK
In Gold and Goblins, you can mine caves and get gold! Enjoy plenty of minerals and get idle profits.