Gladihoppers APK 3.0.4
Do you enjoy fighting games? Try Gladihoppers APK a fun experience. Fight in a physics-based game with wacky characters and gameplay now!
Gladihoppers APK – Gladiator Battle
If you love fighting games, there are so many fun and exciting games to try right now for your phone. Fighting games are one of the most fun genres to play since they're perfectly suitable for phones.
With these games, players can enjoy playing horizontally as they perform combos and pick their characters. They can even fight with real players worldwide in some games. In Gladihoppers, you can certainly enjoy a unique fighting game as a gladiator!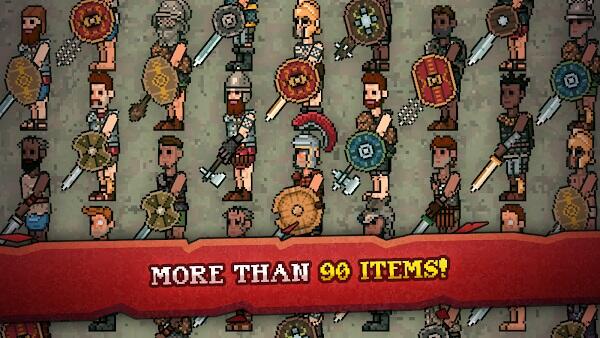 In this game from Dreamon Studios, you'll enjoy a funny yet action-packed fighting game. This is a gladiator fighting simulation game that you can enjoy on your mobile phone. Here, the gladiators can only move around by hopping resulting in some funny but impressive battles.
You can then equip yourself with plenty of weapons and armors so you can protect yourself in battle. This game combines 2D and 3D aspects, which lets you enjoy a unique look today. Fight against computer opponents or real ones in this game today.
Gladiator Fight Simulator
If you're someone who loves to play fighting games, you're able to do so with so many exciting ones. Fighting games are some of the most enjoyable ones right now because they involve plenty of fights and unique characters. You can never get enough of wars because there are so many ways it can go!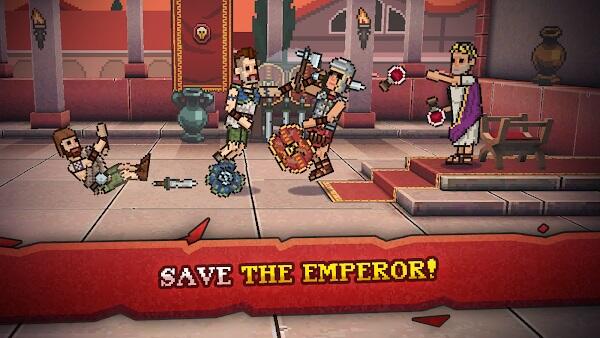 You can also enjoy complex moves, unique characters, and impressive battles as you play more. With Gladihoppers, you'll have fun with a unique gladiator fight simulator today as you battle for glory.
Gladiator fights are usually brutal, and you'll enjoy participating in them. In this game, the fight has been more exciting and funnier since players can only hop on both their feet to move.
This results in a fun and exciting game of fights where you need to master your movements with precision. Here, you can enjoy over a hundred pieces of equipment such as weapons and armor. You can fight with arrows, swords, hammers, and many more weapons.
In this game, you can also enjoy 16 various characters based on real-life people during the Roman Empire.
Gladihoppers Features
If fighting is your cup of tea, you shouldn't miss Gladihoppers today as you can fight in the arena!
Fight to the death – If you enjoy fighting games, you're able to enjoy a lot of them right now. There is nothing that can stop you from enjoying these games as they're one of a kind.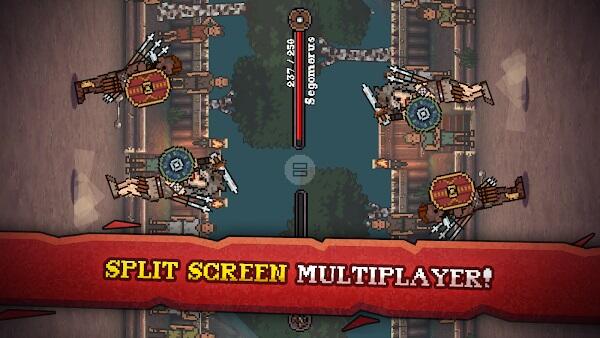 If you're someone who wants to unleash your skills on the field, then you can join in on the fun as you battle opponents. One of the most enjoyable simulation fighting games to play right now is Gladihoppers. This is a gladiator simulation game where you can experience a unique type of fighting.
If you know what gladiator fights are, then you'll love this one. Here, you can go against plenty of opponents as you challenge your way to the top. Here, you can freely don your character with many weapons, armors, and shields so you can fight as you wish.
There's just a twist – you can only move by jumping with your feet, so it makes this game funnier. You can enjoy complete controls such as punch, jump, and attack.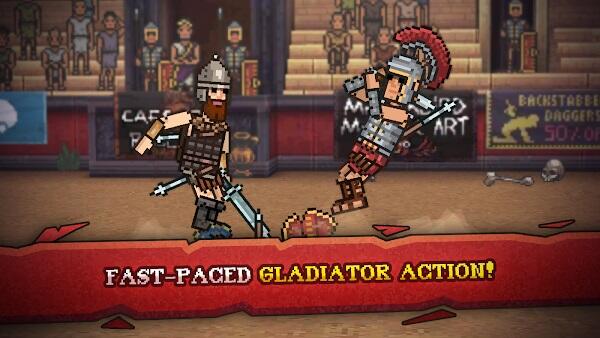 Fantastic game modes – With Gladihoppers, you're able to enjoy excellent game modes today that you can have fun with. The first one is the Career Mode, an offline mode where you can fight against plenty of opponents. Here, you can fight against pre-determined enemies, and the higher up you go, the greater the challenge!
Then, you can enjoy the Quick Fight mode, where you can customize the fight as you select your hero and your opponent. You can enjoy the Save The Emperor mode as well for an endless fighting experience. Lastly, there's the Online Multiplayer, where you can fight against others!
A unique way of fighting – Gladihoppers presents a unique way of fighting, which is in 2D. Here, your gladiator will move by jumping on its feet all the time. This makes it much harder to move freely as opposed to regular games. But it also makes it funnier since you can only move by hopping!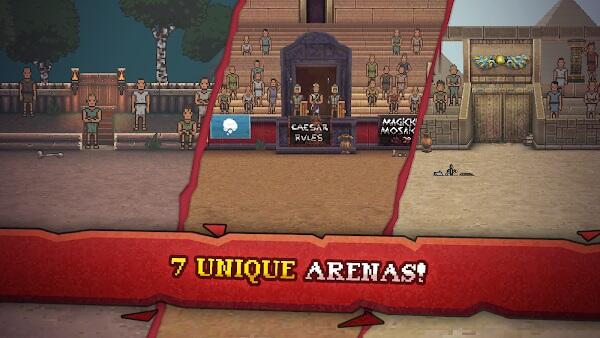 You can corner your enemy and have them hop endlessly as you hammer into them. Here, you can enjoy a fun game to control your character and fight with all your might!
Many weapons and armors – There are over 100 pieces of equipment you can enjoy here, from weapons to armors to even shields. You're free to customize your hero so you can select what weapon you can use. There are also 16 unlockable characters from the ancient Roman Empire!
Download Gladihoppers APK
If you don't mind playing a fun gladiator simulation game, try Gladihoppers today and enjoy!