Giant Rush APK 1.8.4
Grow your giant as you run through the level; at the end, combat with your opponent. Download Giant Rush APK for Android for this runner/fighting game!
From the very beginning of playing, you'll notice that the Giant Rush game has two distinct parts to it. These make up the core foundation of the gameplay. After a clear understanding of these two parts, you'll quickly develop into a pro player in no-time flat.
That being said, here are the two different parts of a level that will have you excited for more
Run and Grow
The first part of the Giant Rush Android game is the running section. Here, you will control a colored man with one clear objective – run through the level and continue to grow. The main way to grow your character is to collect smaller persons of the same color. For instance, if you are orange, you'll need to collect orange people to continue growing.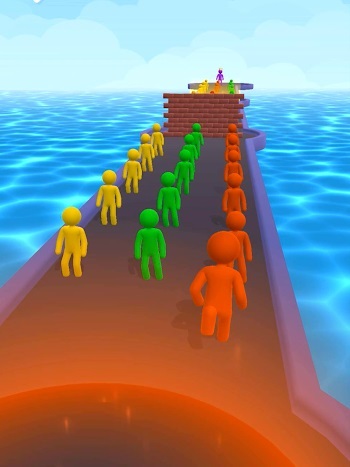 On that note, collecting a different color with have you shrink in size. The only way to collect different colors is to pass through gates to change your color. Also, there is a rainbow power-up that will allow you to collect any color at a time.
Additionally, there will be obstacles, like walls that you will need to sacrifice a bit of your size to smash.
Combat Sections
At the end of the level, you will face off against an opponent in Giant Vs. Giant combat. Your health is determined by how big you have become from collecting smaller people.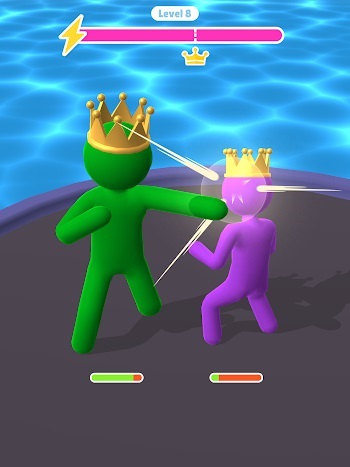 This part of the Giant Rush game is pretty straight-forward. Continuously tapping on the screen will deal damage. In turn, you'll be taking a bit of damage as well. Make sure to deplete your opponent's health first to claim victory. Otherwise, the level will need to be restart.
Collect Gems
Collecting gems during your run will reward you with currency. You can spend this currency for cosmetic items (hats) in the market. This gives you a bit more personality during your run for some added entertainment.
Giant Rush APK Free Download Link
Below, we have the download link for the Giant Rush APK Latest Version. This will allow you to instantly play the game with one additional benefit: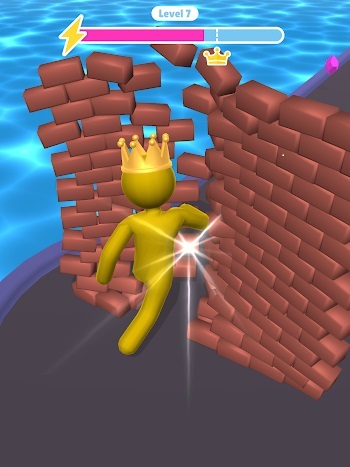 This will have you immediately accessing all of the different hats available in-game. So, go out and install the game by referring to the Giant Rush APK download link now
Conclusion
Run through the level and collect as many same-colored people as possible to grow. Once you've become a big enough threat, it's time to rumble! Download Giant Rush for Android to experience this fun and comical gameplay!