Getting Over It APK 1.9.6
Download Getting Over It APK Latest version – Free for Android if you want to play an extremely punishing climbing game! Try to see how far you can climb!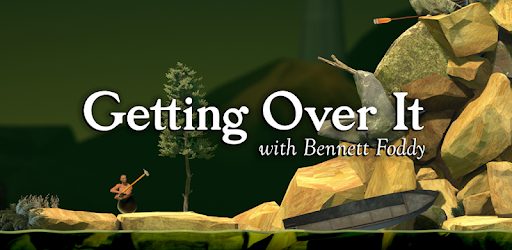 There are many adventure simulation games on the market. They attract a lot of people who are into something new. Because of this, plenty of developers are making their crazy ideas come into life and people are loving it! Of course, these aren't for all people, but for a few who will play – they are a masterpiece.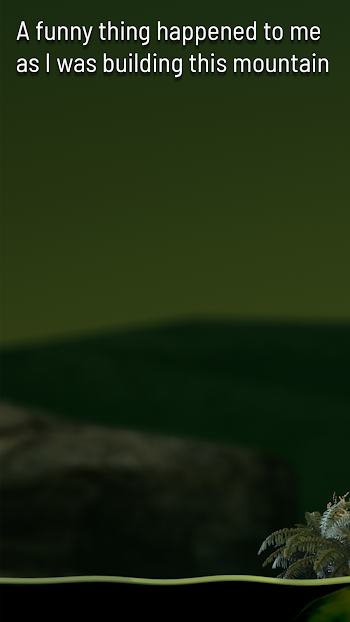 If you're up for an extremely challenging task, then Getting Over It is the game for you. Make no mistake, this isn't your typical climbing game that you can finish in minutes! This was the game that became trending after plenty of players filmed their agony and posted them on their social media accounts. Here, you'll experience true pain. Would you still take the challenge?
What is Getting Over It?
What makes you say that a game is difficult? Is in the complex controls, graphics or other factors? Or it's simply because it's difficult to complete? Whatever it is, we can all agree that Getting Over It is a game that isn't for the faint-hearted. Originally released in October 2017 as a video game, this was a successful game played by millions all over the world.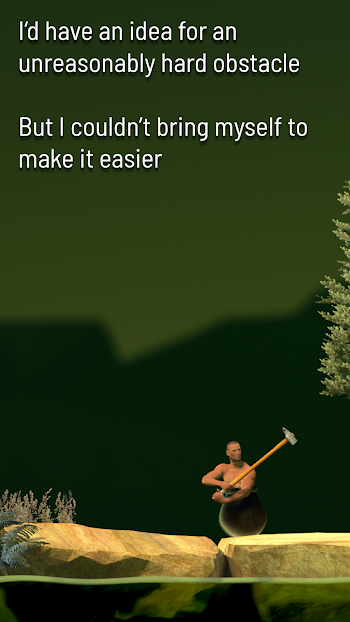 Now, it has made its way to the mobile markets. So, what makes this game so difficult you might ask. The premise itself isn't hard, you just need to climb some rocks! However, your character is stuck in a pot and armed with only a hammer. You must work with physics to try and inch your way out of your misery. It's not so easy now, right?
Features of Getting Over It
Getting Over It is an extremely hard but unique game that allows you to work your way up. In this hiking simulation game, frustration isn't the key! Here are its features:
Interesting Gameplay – There have been plenty of games that have made their entire existence excruciating for players. However, these games can't compare to Getting Over it! This game is on an extremely frustrating level that players just can't comprehend. If you like torturing yourself over and over again, then this might be the perfect fit for you! But if you don't want to do so, then it's time to find other games. But if you're really in for a challenge, then this is a game that will test your limits physically and mentally.
Real Physics – This game involves real world physics which makes it extremely hard. Because you're stuck in a pot with nothing but a hammer, you need to climb like crazy! This means that you need to perfectly time your every move otherwise it's back to square one. The game delivers the best possible physics for a simulation game filled with adventure and frustration. In here, you'll need to precisely control yourself to not fall over. The challenge is real and it's going to frustrate a lot of players!
Hours of gameplay – You can literally spend countless of hours just playing this game if you're not careful. The game does a great job of bringing players challenging routes and mountains. There are just so many things you need to overcome in order to finish the game.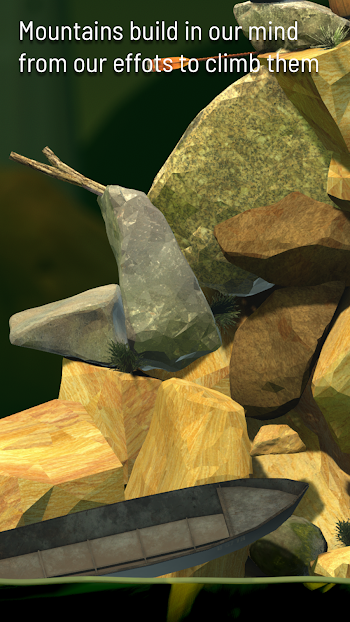 Lose your progress – What makes this game so frustrating? The fact that you can't save your progress at all! This means that if you fail somewhere, you'll start all over again. This is the same torture that we've experienced countless times before such as the dog eating our homework the day before its due. Or some other unforeseen event that leaves us no choice but to wallow in pity. However, this game teaches you to not give up!
Graphics and controls – Getting Over It is well-designed as it brings you real-world physics and outstanding graphics. The controls are also precisely made to allow you to climb the mountain.
Getting Over It With Bennett Foddy APK
Getting Over big hammer It is an extremely difficult hiking simulation game that will challenge you to the core! Download the latest version now.